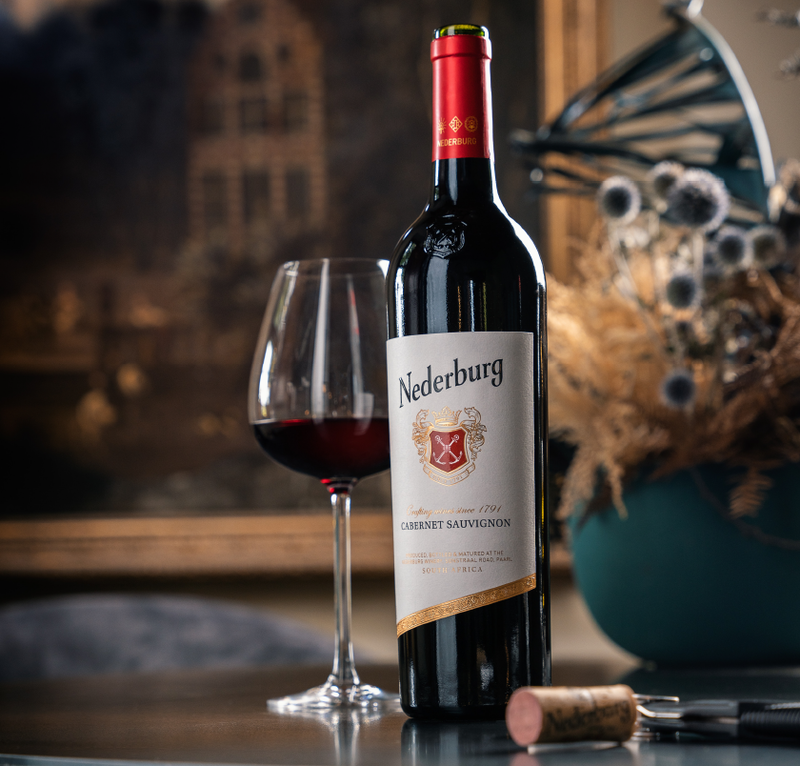 Look AND Learn
Having been around for decades, Nederburg is more rock solid than rock star ... but it doesn't mean that this Paarl-based wine label should be overlooked in favour of the newer/funkier/hipper/hotter producers.
Especially since its team have utilised lockdown and time away from international travel to refocus and think about the brand, giving it a subtle revamp and evolution.
The label is fresher, cleaner and clearer and the wines mirror that with more life and freshness.
"Nederburg is a well-loved brand and a household name in wine," said marketing manager, Jackie Olivier. "We make sure to stay relevant and current with a rich and varied treasure trove of exciting offerings that invite you to explore across a range of style and price points."
The idea is for wine enthusiasts to experience and explore flavours, to learn and expand their wine repertoire. To keep curiosity ignited, Nederburg is also scheduling a range of intriguing interactive events in the historic Manor House (now called The Manor) that's been given a fabulous décor update. "As just one example, we'll be holding a monthly summer garden party in collaboration with 4Roomed eKasi Culture from Khayelitsha," Olivier said.
"Lastly, we've upgraded our www.nederburg.com website for a superior user experience. You can find out about our many Taste, Learn and Discover competitions, activations and brand home events via this platform."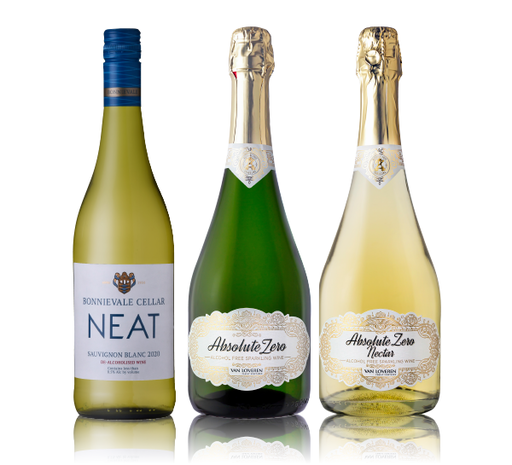 Nixing the alcohol

From Dry January to OcSober, people are becoming more and more conscientious about the consumption of alcohol. And as a consequence producers are responding.
Piekenierskloof Wines has joined the trend by adding two new de-alcoholised wines to its range.
The white and red wines slot into Piekenierskloof's Six Hats lineup – a range designed for consumers who enjoy easy-drinking wines. The white is a straight chenin blanc while the red is a blend of Tempranillo, Tannat and Tinta Amarella – all deliciously fruity, full berry flavoured wines.
Bonnievale winery has opted to launch a de-alcoholised sauvignon blanc to cater for this growing market of mindful drinkers and designated drivers. It's called NEAT – and quite neat it is too!
"Low alcohol offerings have boomed around the world. Bonnievale NEAT has been two years in the making because we wanted to be sure the wine met quality standards, sensory consistency and sheer enjoyability," said Bonnievale Wine Group CEO John Barnardt. "What we have here is a varietal wine we're proud to include in our range."
The wine was made from the 2020 harvest and displays flavours and aromas typical of the cultivar. "It's fruit-driven on the nose and tropical in style," said Bonnievale winemaker Marthinus Rademeyer. "There are notes of passion fruit, guava and gooseberries. The palate is broad, crisp and refreshing, showing those same fruit characters that linger in the finish." If more information is needed, check out the website at www.bonnievalewines.co.za.
Launched just in time for the festive season was Van Loveren's new guilt-free bubbly, Absolute Zero.
Tying in nicely with the blood alcohol level proposed by Transport Minister Fikile Mbalula, Absolute Zero bubbly joins the three wines already bottled and released under the same label. While they are defined as 'non-alcoholic', the three wines (like others in the category) contain 0.5% alcohol. The sparkling wine, however, is truly 0%. There are two flavour variants, one is bone dry while the other – Nectar – is more off-dry, showing honeyed nougat and fruit flavours.
Its zero alcohol means Absolute Zero is super low in kilojoules and calories. It's even vegan-friendly. It also allows consumers to enjoy a glass of bubbles while navigating stricter driving laws with a clear conscience while also potentially detoxing and going alcohol-free for a day, week, month or forever.
For more information, call 023 615 1505 or email info@vanloveren.co.za.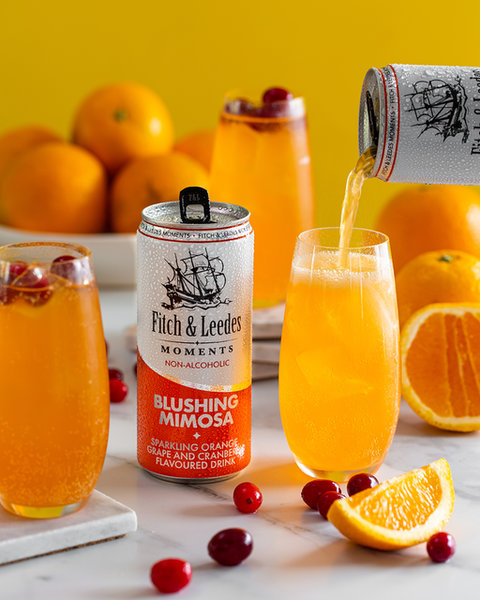 Classics and Moments

Mocktails are the way to go for having a great time socially while also being responsible about consumption, having a good time and driving.
Fitch & Leedes has released a selection of pre-mixed mocktails in a convenient can to coincide with summer and the increase in outdoor activities – socially distant picnics, concerts, visits to the beach or dam.
The Fitch & Leedes Moments hark back to an era of Hollywood glamour since they're somewhat vintage with a Blushing Mimosa, Shirley Temple, Pink G&T and Island Fish Bowl in the range. The Mimosa is an alternative to the standard orange juice and sparkling wine alcoholic cocktail – and has a shot of cranberry added for interest.
The Shirley Temple is a mix of ginger ale and pomegranate juice and is traditionally topped with a maraschino cherry for presentation. There's no gin in the Pink G&T but it is packed with lots of typical juniper flavour which is blended with cucumber and fragrant rosewater. And the Island Fish Bowl is a taste of the tropics with its coconut and take on the sweet-bitter flavour of blue curaçao liqueur. You'd swear you were in a hammock, under a palm tree in the Caribbean!
The Classics range comprises a retro ginger beer, rock shandy, passionade which is a take on the ever popular passionfruit and lemonade while the lime twist is a riff on lime and soda.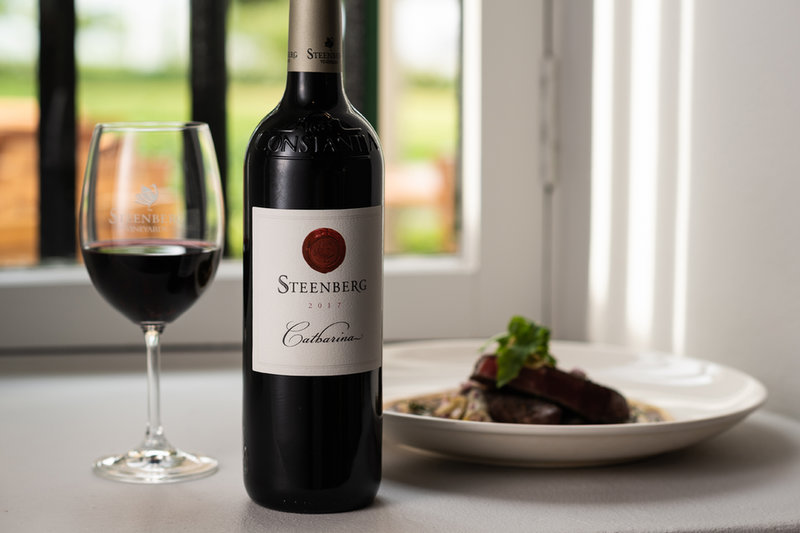 Rooted in history

Catharina Ras was a formidable woman who farmed the area of Constantia which Steenberg now occupies way back in the 1700s. It's why the Constantia winery's flagship red blend is named after her.
The 2017 vintage of Steenberg Catharina has just been released and is a return to full Bordeaux-style blend for the first time in a decade. It comprises merlot (79%), petit verdot (12%), malbec (5%) and cabernet sauvignon (4%).
Cellarmaster Elunda Basson who has headed up the cellar team for a year said she was pleased with this wine from the standout 2017 vintage. "Our Bordeaux varietal plantings of cabernet sauvignon and malbec are coming into their own and we'd like to return to the classic blend now that our components are ready and showing serious potential for producing an elegant cool climate blend," she said.
The Catharina blends journey to date has been a colourful one, not unlike its namesake Catharina Ras. It began as a cabernet sauvignon and merlot blend for the first four vintages from 1997, then it detoured via the Rhône when shiraz was added to the blend in 2001. The three years following that saw all five red grapes grown on Steenberg included: merlot, shiraz, cabernet sauvignon, cabernet franc and nebbiolo. That's the way it stayed, with the proportions differing slightly from year to year.
Catharina 2017 is a deep, richly fruited, spice-sprinkled structured red blend which will age comfortably for 10 years – but provide ample enjoyment if opened well before that deadline.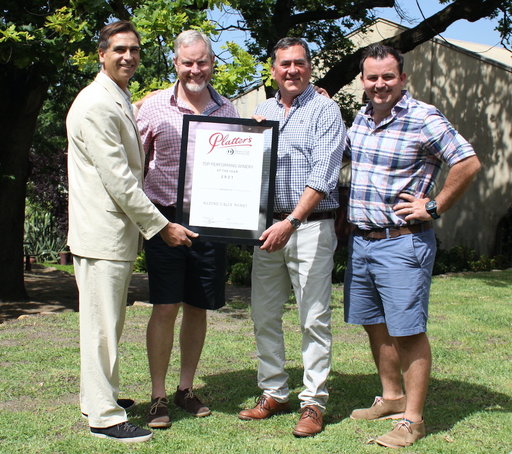 ABOVE: Publisher JP Rossouw with cellarmaster Alistair Rimmer, owner Kobus Basson and winemaker RJ Botha.
Wine on a Platter
The release of the annual list of wines being awarded 5 Stars in the Platter Guide to South African wines is always eagerly anticipated – and 2020 was no exception.
The 2021 guide contains an extensive list since more than 200 wines attained the coveted full house of stars.
Bragging rights as top performing overall winery of the year with seven wines attaining 5 Star ratings was Stellenbosch's Kleine Zalze. Owner Kobus Basson was extremely proud of the achievement. "This is a 'wow' – being the winery of the year in Platter's is huge for us."
The Editor's Award went to Rall Wines, since its superb track record and winemaking approach made it, in Editor Philip van Zyl's words "ambassadors par excellence for South Africa".
Only the third ever recipient of the newcomer winery of the year was Pilgrim Wines, a new outfit headed up by seasoned winemaker Henry Kotzé and his wife Riëtte. Until recently Kotzé was the head winemaker at Morgenster in Somerset West before moving on to Mulderbosch in Stellenbosch mid year.

Rewarding spirits

2020 was only the second time the Old Mutual Trophy Spirits show was staged and numbers were quite obviously constrained due to the pandemic, but the results bear repeating.
The show's organisers said the biggest impact was in the gin classes – a clear indication of the destructive impact of months without sales on artisanal producers.
Entries were received from Scotland, Scandinavia, Kentucky, Mexico, France and the Caribbean. The outcome – in terms of trophy winners for Best-in-Class entries – was certainly broad. Nonetheless South Africa secured the lion's share of the gold medals and trophies across most major classes.
The trophy for the show's best whisky was won by Three Ships cask matured whisky aged 9 years Fino cask finish limited release, which also won the trophy for the show's best blended whisky. Produced in the same distillery and winning the Old Mutual trophy for the best grain whisky was the Bain's Founder's Collection 18 years Oloroso cask finish special release single grain whisky.
In all, there were 14 trophy winners, including three best overall category trophies, 10 gold medallists, 40 silver medallists and 32 bronzes.
The trophy for the best pot-stilled brandy went to Van Ryn's 12 while Viceroy won for the best blended brandy. The Cognac trophy was awarded to Cognac Frapin Chatêau Fontpinot XO.
On the gin side there were a number of presentations made: the top London gin – and also best in show – went to Beefeater London Dry while the best distilled gin was awarded to Cape Fynbos gin and Whitley Neill Aloe & Cucumber gin was adjudged the best flavoured gin.
For a complete list of trophies and medals visit www.trophyspiritshow.co.za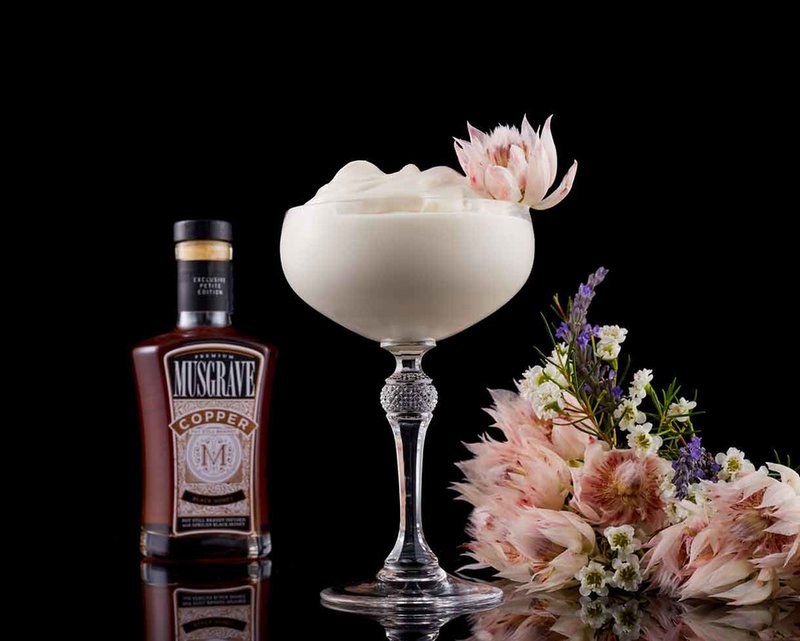 Bring back the Don

William Shakespeare's play Much Ado About Nothing features Don Pedro – but he was a character. To South Africans however, the Don (or Dom) Pedro is a creamy, coffee-flavoured dessert, basically a grown-up milkshake.
Musgrave Spirits have branched out from making pink gin and their range of brandies lend themselves to this post-prandial ice-cream dessert. The Black Honey and vanilla flavours of Musgrave Copper make the Don Pedro much more than a milkshake, they promise. "Expect a melt-in-your-mouth blend of sweet and sticky that solves all of your dessert or one more drink decisions," their release states. Musgrave's new take on an old classic is dreamy, luxurious and sophisticated. You will cool down, but your night will heat up.
But that's not all. The Musgrave team also suggest trying out a summer cocktail – the Musgrave Basil Smash.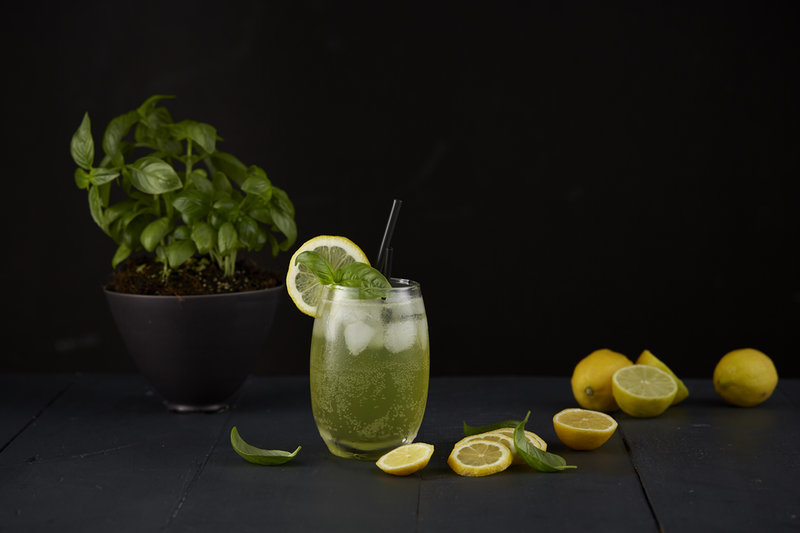 Musgrave Basil Smash
Ingredients:
50ml Musgrave 11
20ml Monis Cherry Plum
20ml Freshly squeezed lemon juice
6 Fresh basil leaves
5ml Double absinthe (for rinsing)
You'll need a rock glass, rinsed first with absinthe. Then shake up all the other ingredients and double strain over ice into the glass. Garnish with a sprig of basil and a slice of lemon and enjoy!
Follow us on Instagram @musgravespirits to discover all the recipes this summer.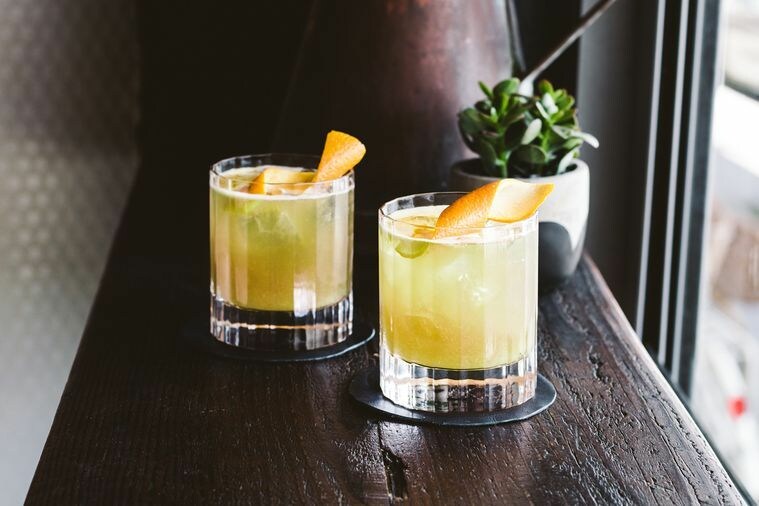 The Summer Old Fashioned - see recipe below.
Old ... but gold

The Old Fashioned cocktail has made a significant comeback in popularity over the past few years – and it's attributable to the TV series Mad Men.
A dip into the history books reveals that the name actually stems from customers asking for a drink made the "old fashioned way", back in the 1800s. Traditionally this would have been made with bourbon or rye whiskey, sweetened with sugar, dashed with Angostura bitters and served over ice and garnished with a strip of orange zest.
In 2015 a global campaign to celebrate this drink was launched and the first 10 days of November set aside for bars worldwide to promote it. Although bartenders all have their own secrets and twists, one element remains the same – Angostura bitters.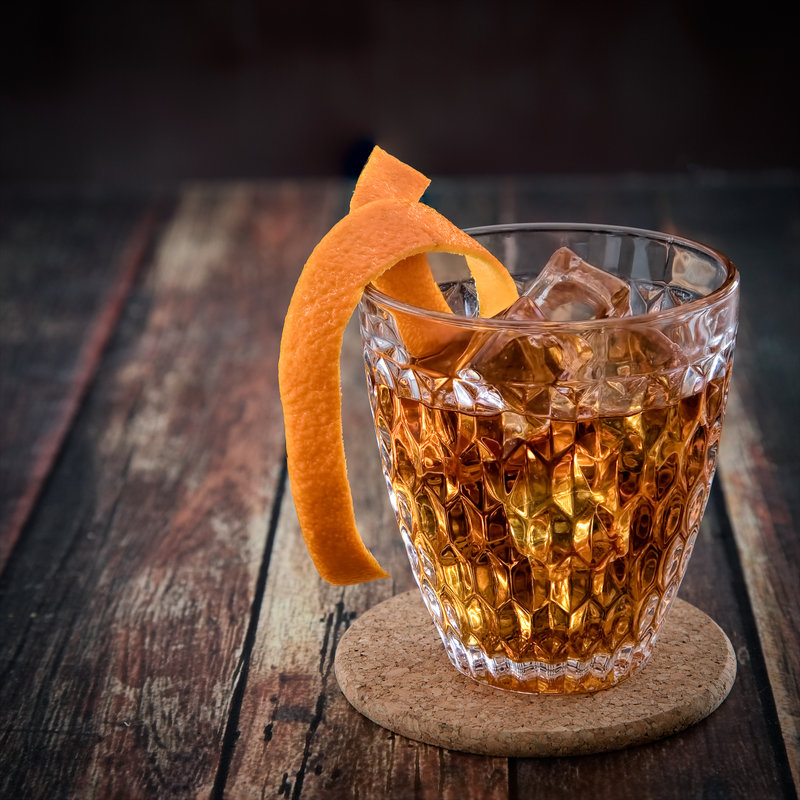 Old Fashioned - see recipe below.
Old Fashioned
(serves 1)
Ingredients:
50ml Woodford Reserve
1/2 teaspoon sugar
3 dashes Angostura aromatic bitters
1 tsp water
Ice
Orange peel (for garnish)
Method:
Add the sugar, Angostura aromatic bitters and water into a rocks glass, and stir until sugar is nearly dissolved. Fill the glass with large ice cubes, add the bourbon, and gently stir to combine. Express the oil of an orange peel over the glass, then drop in.
The Summer Old Fashioned
Ingredients:
50ml dark rum
3 dashes Angostura aromatic bitters
10ml sugar syrup
20ml fresh-pressed apple juice
Orange peel (for garnish)
Method:
Combine the rum, Angostura aromatic bitters and sugar syrup in a rocks glass and fill with ice. Stir until the glass is chilled and the liquid has doubled in volume. Top up with a little more ice until the glass is filled, and gently pour in the apple juice so that it floats on top. Twist the strip of orange peel, spraying its oils around the glass before placing it in the drink.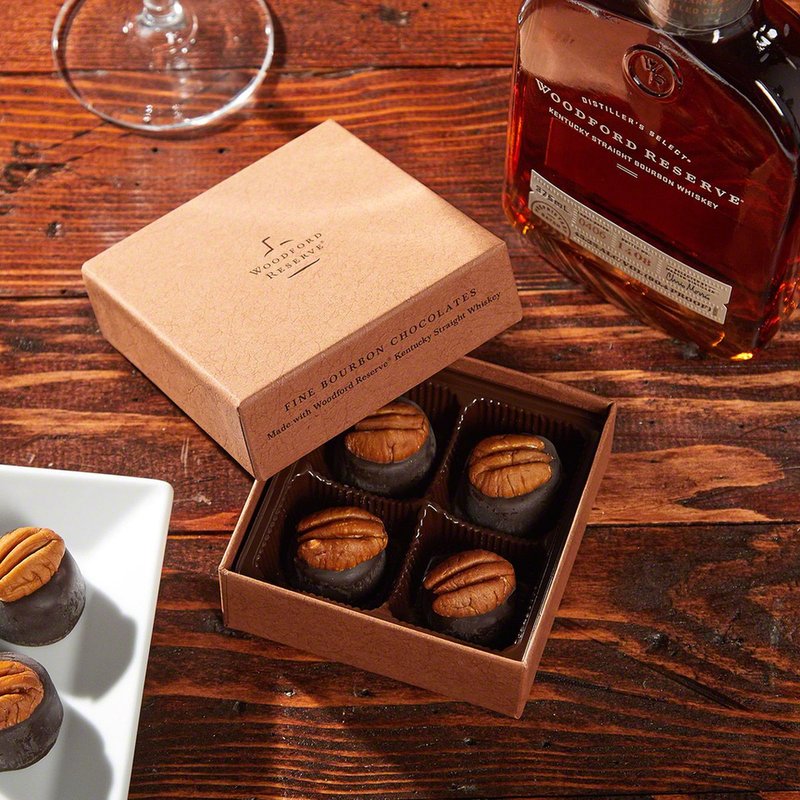 Woodford versatility

Apparently there are more than 200 detectable flavours in Woodford Reserve. The experts say 212 to be exact. Woodford Reserve is more than a bourbon: it elevates the sensorial experience and is not limited to one sense. It highlights how the abundant aromas and flavours also look in a glass or even make you feel.
It's a spirit that celebrates its Kentucky heritage and recently Woodford Reserve provided some festive season recipes to accompany both turkey and ham. But did you know that this richly flavoured whiskey makes equally good sweet treats that can be enjoyed year round?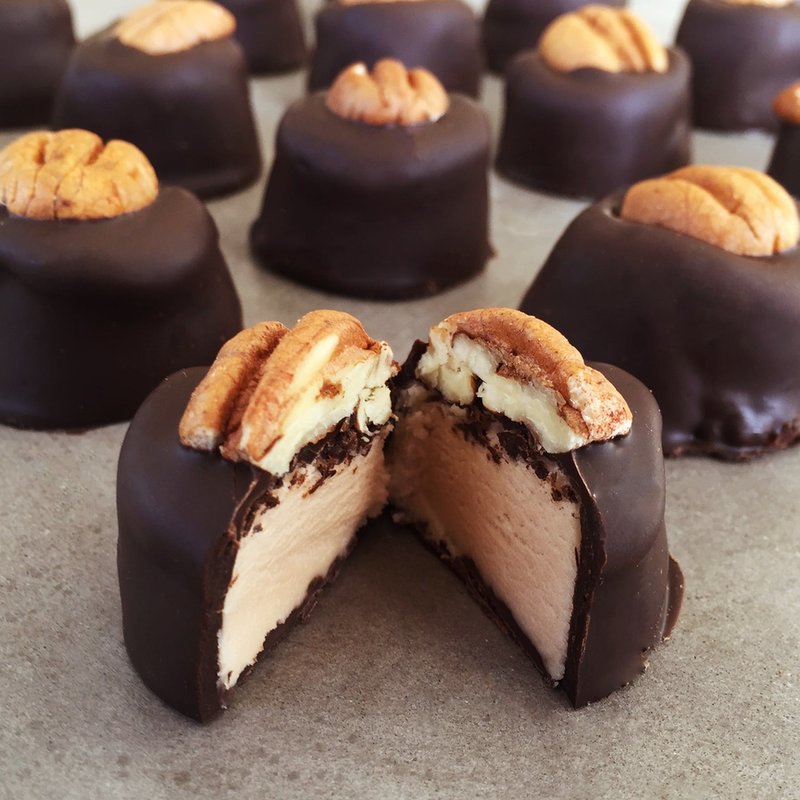 Bourbon Chocolate Balls
Ingredients:
240 ml melted butter
450mg icing sugar
1/2 cup or 240ml Woodford Reserve Bourbon
30g semi-sweet or dark chocolate
1 bag pecan halves (optional)
Method:
Mix together in a large bowl the melted butter, icing sugar, and Woodford Reserve Bourbon. Form into balls and refrigerate overnight.
Line a tray with waxed paper. Melt the chocolate in the top of a double boiler over just-barely simmering water, stirring frequently and scraping down the sides with a rubber spatula to avoid scorching. Using a fork, dip the balls into the melted chocolate to coat all over. Then arrange the balls on the prepared tray. Place a pecan half on the top of the coat ball and store in the refrigerator until serving.
For more information visit: https://www.woodfordreserve.com or visit Facebook or Instagram @woodfordreserve