Fantasy, science fiction and the the future-past
Creativity springs from the internal world of the artist – be they a novelist, composer or the gifted conductor and director of a film. Fantasty or fact, it's equally entertaining!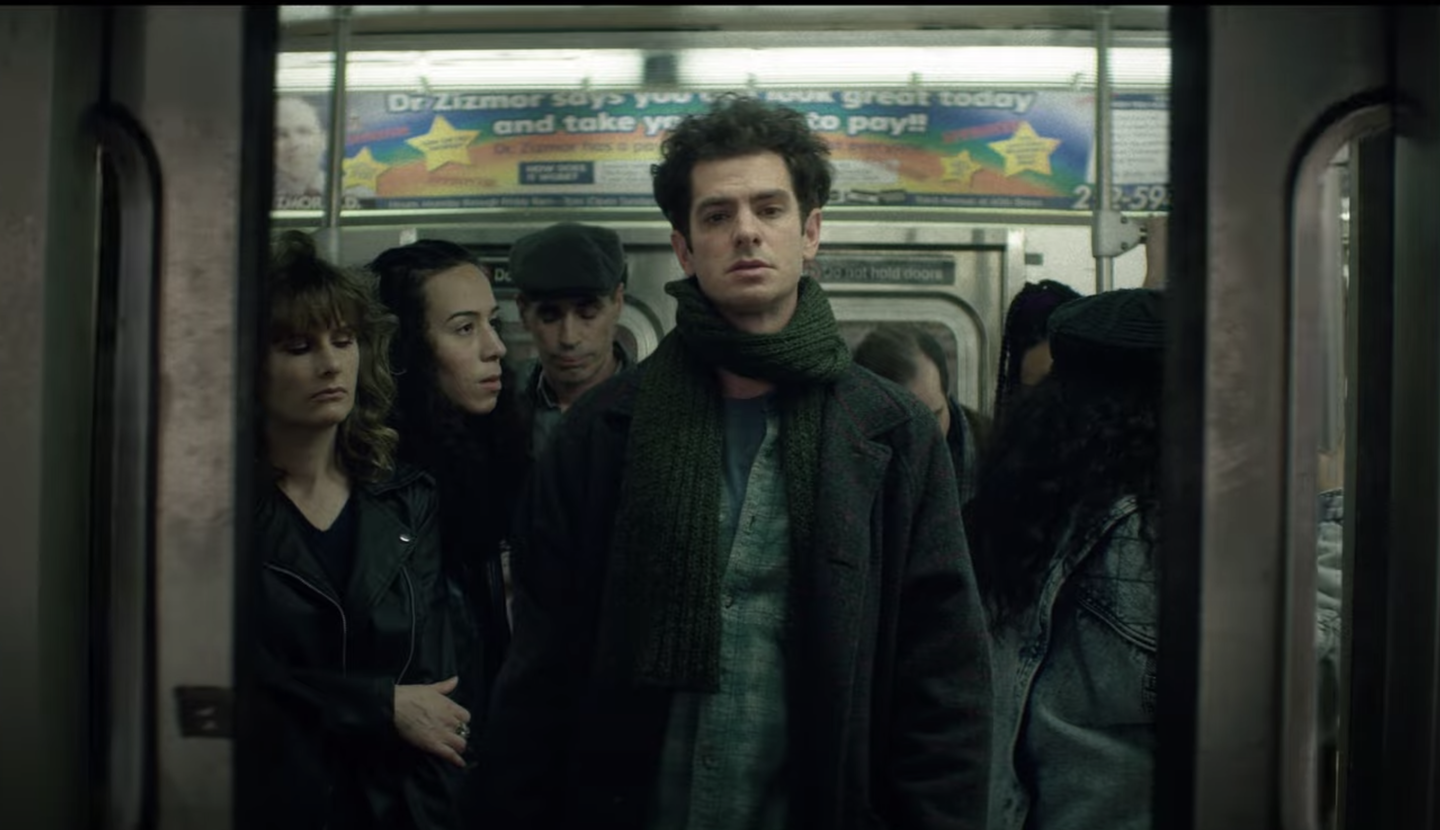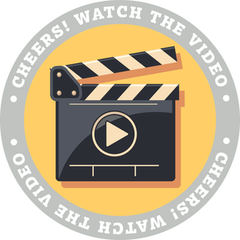 Tick Tick Boom
Most people in the performing arts want to make it big – to be a star or have a smash hit. That's the demon that drives Jonathon Larson, the composer and creator of Rent, as he approaches his 30th birthday with success seeming a long way off. Ably demonstrating that his acting skills are more versatile than simply swinging from a spider web, Andrew Garfield sings and dances his way through the gritty New York theatre scene.
But then at the helm of this musical is the prodigiously talented composer, singer, dancer, actor Lin-Manuel Miranda, creator of the greatest show to have hit the boards, Hamilton. Directing a movie for the first time, Miranda no doubt used his years of experience to flesh out the bones of Larson's autobiography.
Expect good music, dancing and well-rounded characters, grappling with a host of internal and external issues. Vanessa Hudgens (High School Musical) also stars.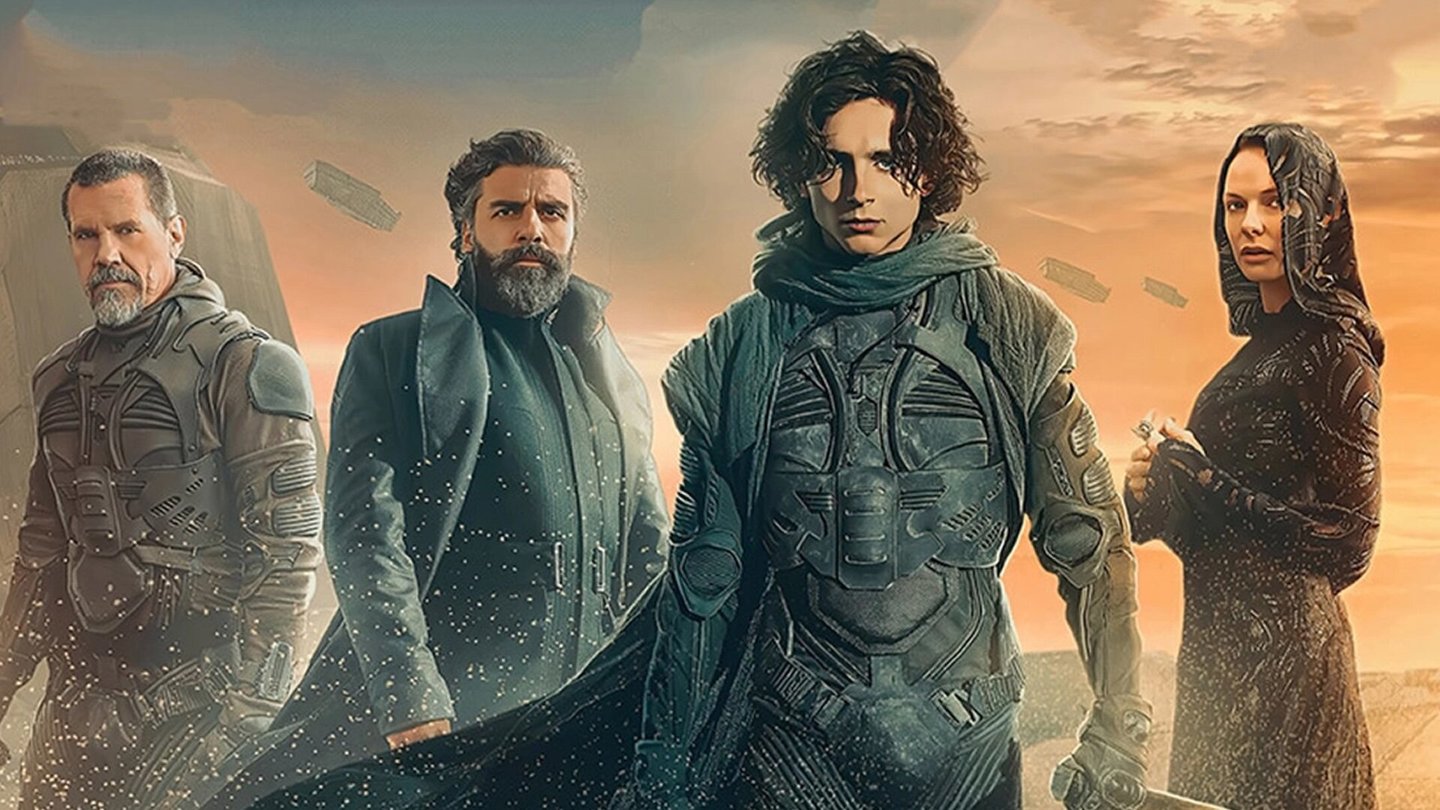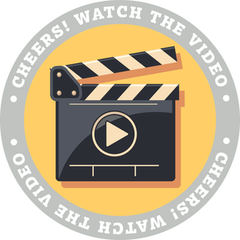 Dune
Frank Herbert penned his science fiction thriller way back in 1965 – and it has challenged movie producers for years. David Lynch directed the 1984 version and the latest to tackle the broad scope of the novel is Denis Villeneuve, director of the Blade Runner reboot.
This adaptation has been divided into two parts with this first one covering roughly half the book. It sees Duke Leto Atriedes (Oscar Isaac) take up stewardship of the lethal desert planet Arrakis – known as Dune. It's the only source of the most valuable substance in the universe, melange, also known as "spice", a substance that prolongs human life and allows near superhuman cerebral ability as well as faster-than-light travel.
It's a trap, which the Duke is aware of, but he takes his son and heir, Paul, played by Timothée Chalamet, and a host of advisors. Betrayal means Paul seeks out the Fremen, indigenous Arrakis inhabitants, who live deep in the desert to begin a rebellion.
It's a star-studded cast with Jason Momoa, Josh Brolin, Zendaya and Javier Bardem featuring, but the special effects bring Herbet's creepy planet to life vividly.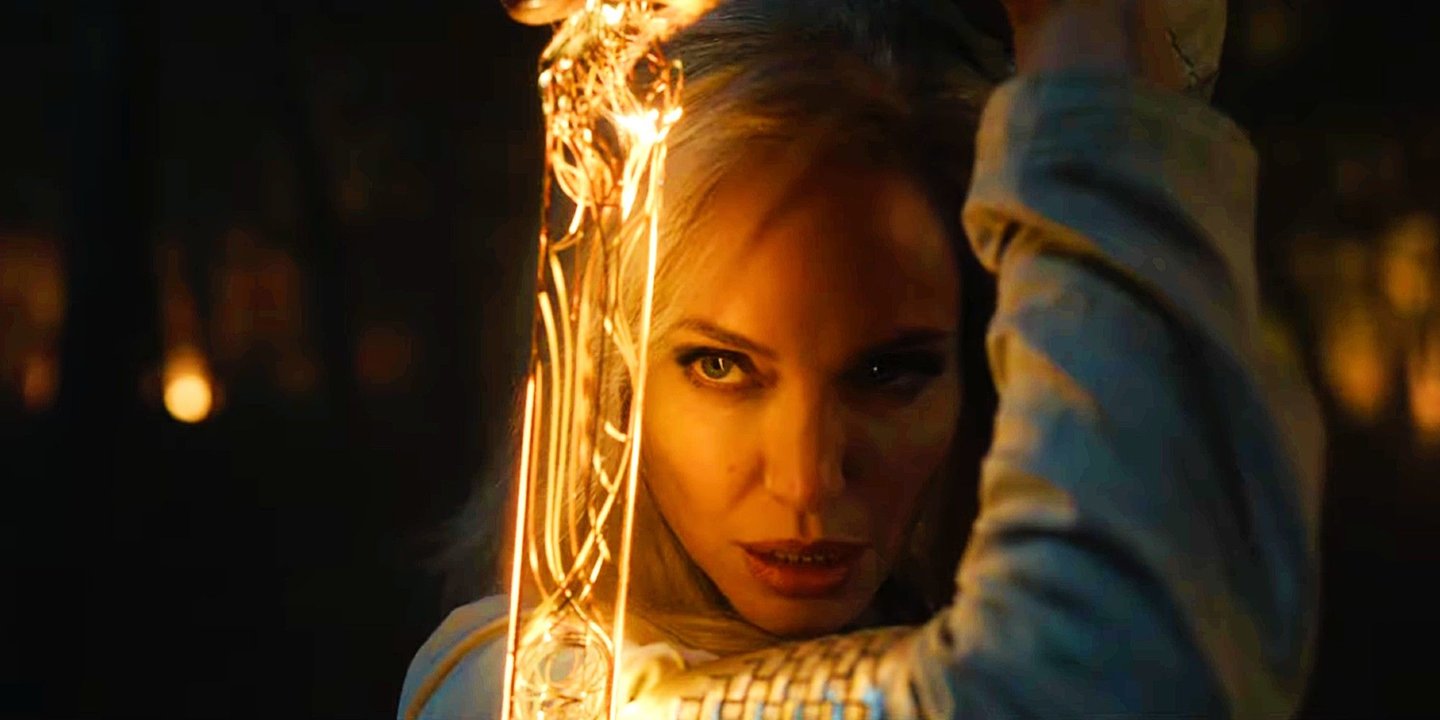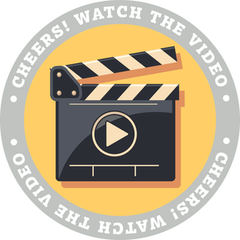 Eternals
Fans of The Avengers, Dr Strange, Black Panther and everything else in the Marvel cineverse will be delighted that the 25th movie will be hitting screens this year.
The Eternals was created by Marvel legend Jack Kirby in the 1970s and it follows the breakaway release of Black Widow, currently on circuit.
The Eternals are an immortal alien race who protect humanity from the Deviants. After thousands of years of staying hidden and watching events unfold, they reveal themselves to save the planet and its peoples. An ensemble cast comprising Richard Madden, Kumail Nanjiani, Gemma Chan, Kit Harington, Angelina Jolie, Salma Hayek, Don Lee, Barry Keoghan, Gil Birmingham, Harish Patal, Brian Tyree Henry, Lia McHugh and Lauren Ridloff.
Taking on the role of Thena, a warrior who can harness cosmic energy to create any weapon she wants, is Angelina Jolie. Dane Whitman (Harington) is a human warrior who wields a mystical sword while Salma Hayek plays Ajak, the spiritual and wise leader of the Eternals, who has guided and aided the human civilisation's advancement.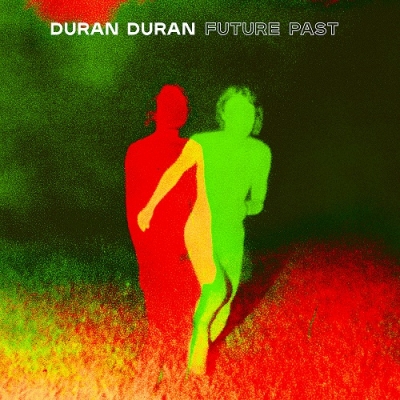 Future Past
Duran Duran
"When we first went into the studio in late 2018, I was trying to persuade the guys that all we needed to do was write two or three tracks for an EP," lead singer Simon Le Bon said. "Four days later, with the nucleus of 25-plus strong songs in the can, that all deserved development, I realised we'd be in it for the long haul, but that was before Covid-19. So here we are in 2021 with our 15th studio album, Future Past, straining at the leash."
Taking its cue from the album title, the group allowed one of its music videos to be created by Huxley, an artificial intelligence system.
"Sonic architecture has always been incredibly important to Duran Duran," co-founder and keyboardist Nick Rhodes said. "I think, with Invisible we really have managed to carve the sculpture the way we wanted it. Sonically, it's a very unusual piece of music. I think when you merge all the instruments together, it creates an overall sound that perhaps you haven't heard before."
Future Past features production from Giorgio Moroder and Mark Ronson, plus collaborations with Blur guitarist Graham Coxon, David Bowie's former pianist Mike Garson, and Lykke Li.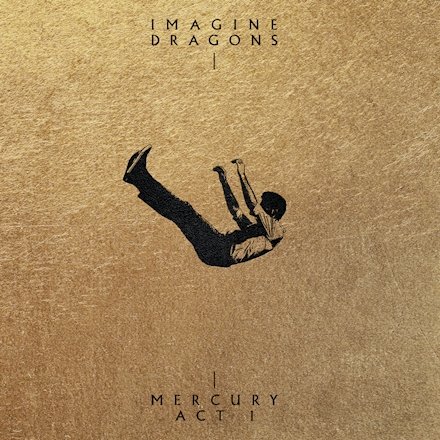 Mercury – Act 1
Imagine Dragons
Imagine Dragons have officially announced the release of a new full length album titled Mercury – Act 1.
Ahead of the LP's September release, Dan Reynolds and company have shared the new single "Wrecked," an Imagine Dragons-produced song inspired by the singer's late sister-in-law Alisha Durtschi Reynolds, who died following a cancer battle. It had a profound effect on him and is reflected in his music.
"Wrecked" follows Mercury – Act 1's previous tracks, "Follow You" and "Cutthroat." Speaking to Rolling Stone in March, Reynolds discussed working on the album during the pandemic with Rick Rubin, who, despite his reputation, was "very hands-on, very actively engaged" with the recording of the album.
"During Covid-19, I sent [Rubin] 100 songs that I'd worked on over the prior three years," Reynolds said. "And he wrote comments on every single song in an email. This is when we were just talking about whether or not to work together and getting to know each other. I wasn't expecting that. But he dug in on all of them and gave me very direct comments."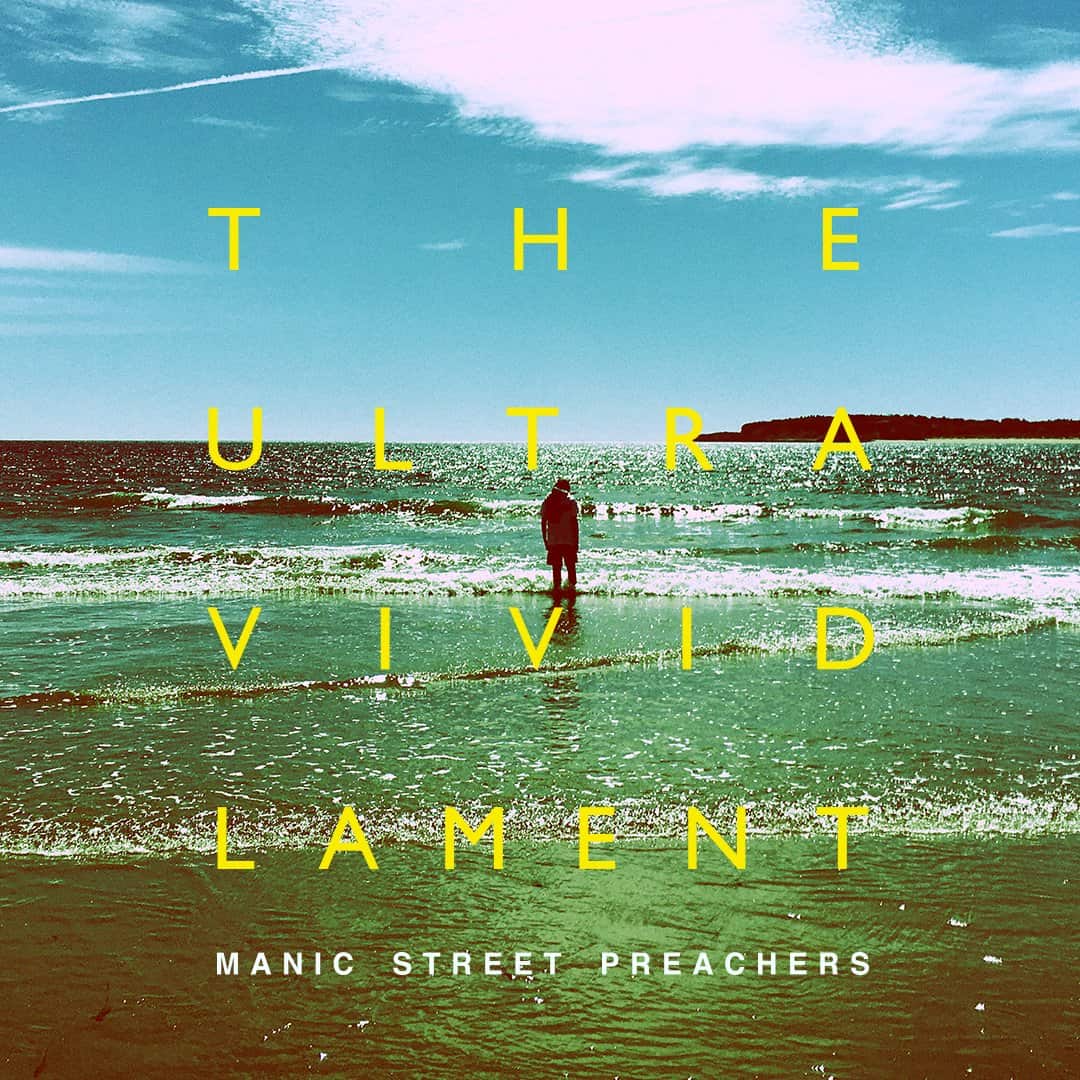 The Ultra Vivid Lament
Manic Street Preachers
The Ultra Vivid Lament is the 14th studio album from Manic Street Preachers. Critics have stated that it's both reflection and reaction; a record that gazes in isolation across a cluttered room, to focus on an open window framing a gleaming vista of land melting into sea and endless sky.
Musically, The Ultra Vivid Lament is inspired by a formative years record box which includes the songs of ABBA, the Bunnymen, Fables-era REM and Lodger. The final result could only be the unique union of James Dean Bradfield, Nicky Wire and Sean Moore, collectively one of the UK's most consistently brilliant rock 'n roll bands for over three decades.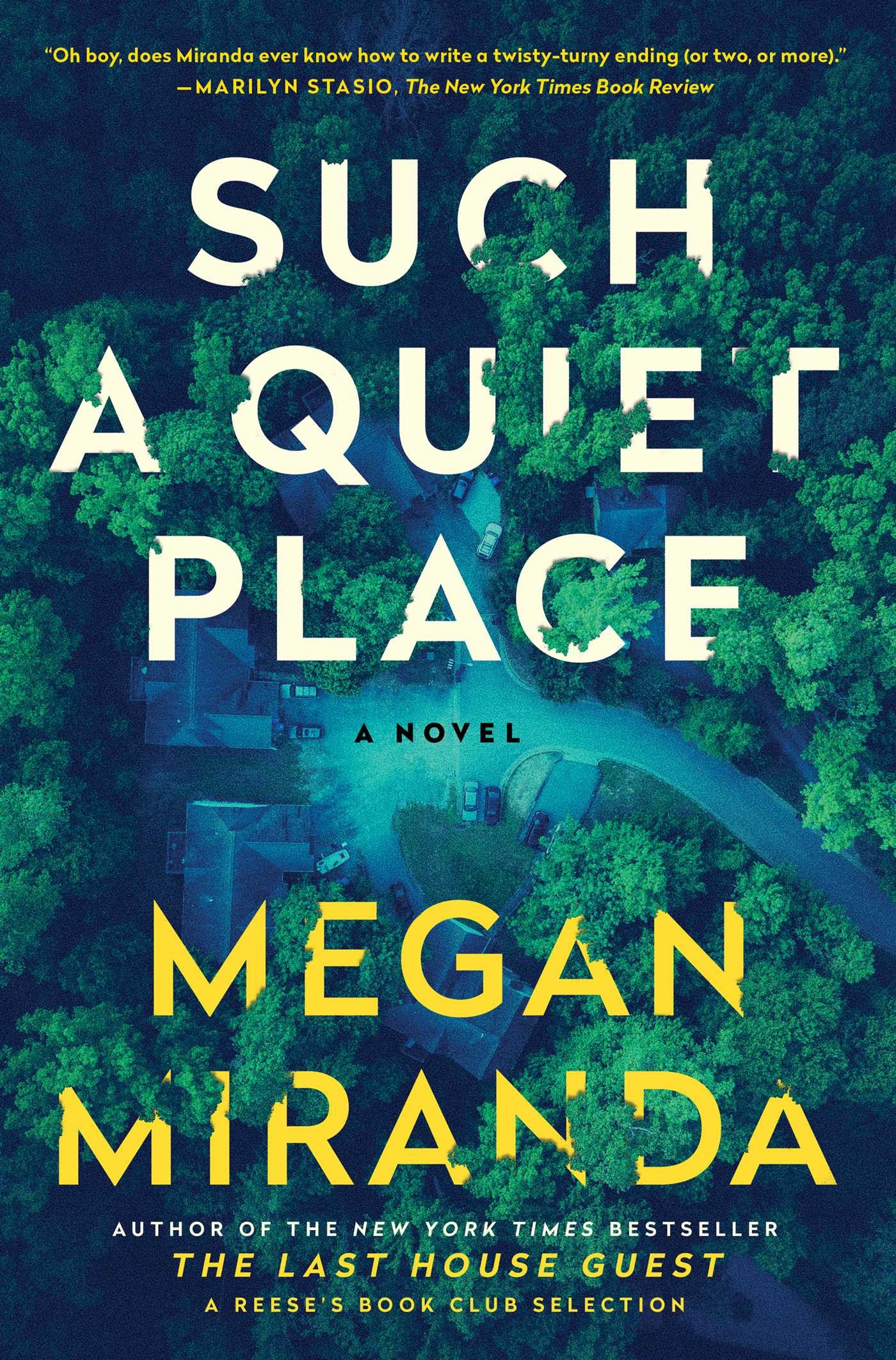 Such a quiet Place
Megan Miranda
Welcome to Hollow's Edge – a picture-perfect neighbourhood where everyone has each other's backs. At least, that's how it used to be, until the night Brandon and Fiona Truett were found dead ...
Two years ago, branded a grifter, thief and sociopath by her friends and neighbours, Ruby Fletcher was convicted of murdering the Truetts. Now, freed by mistrial, Ruby has returned to Hollow's Edge. But why would she come back? No one wants her there, least of all her old housemate, Harper Nash.
As Ruby's return sends shockwaves through the community, terrified residents turn on each other, and it soon becomes clear that not everyone was honest about the night the Truetts died. When Harper begins to receive threatening, anonymous notes, she realizes she has to uncover the truth before someone else gets hurt ... Someone like her.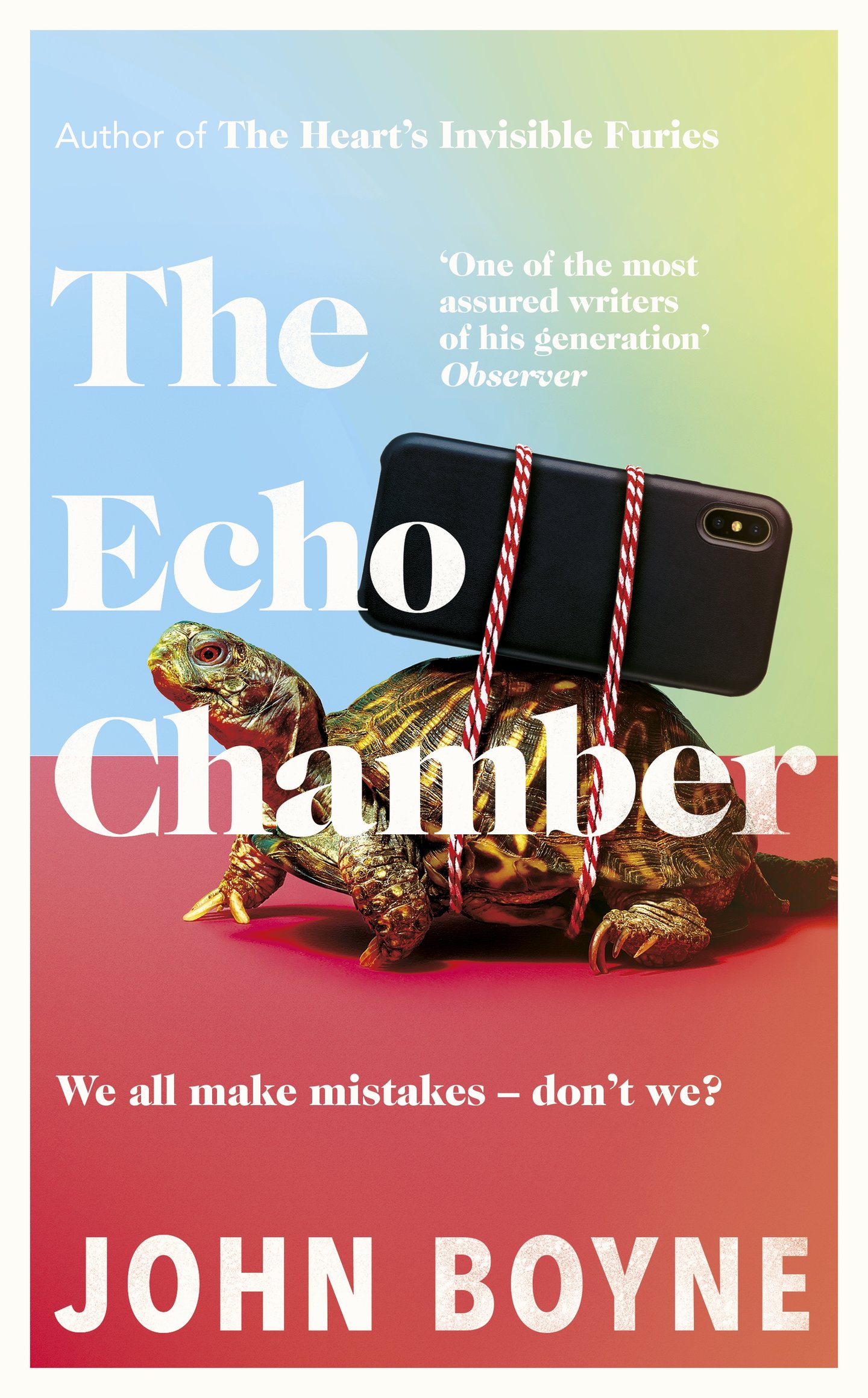 The Echo Chamber
John Boyne
What a thing of wonder a mobile phone is. Six ounces of metal, glass and plastic, fashioned into a sleek, shiny, precious object. At once, a gateway to other worlds – and a treacherous weapon in the hands of the unwary, the unwitting, the inept.
The Cleverley family live a gilded life, little realising how precarious their privilege is, just one tweet away from disaster. George, the patriarch, is a stalwart of television interviewing, a "national treasure" (his words), his wife Beverley, a celebrated novelist (although not as celebrated as she would like), and their children, Nelson, Elizabeth, Achilles, various degrees of catastrophe waiting to happen.
Together they will go on a journey of discovery through the Hogarthian jungle of the modern living where past presumptions count for nothing and carefully curated reputations can be destroyed in an instant. Along the way they will learn how volatile, how outraged, how unforgiving the world can be when you step from the proscribed path.
To err is maybe to be human but to really foul things up you only need a phone.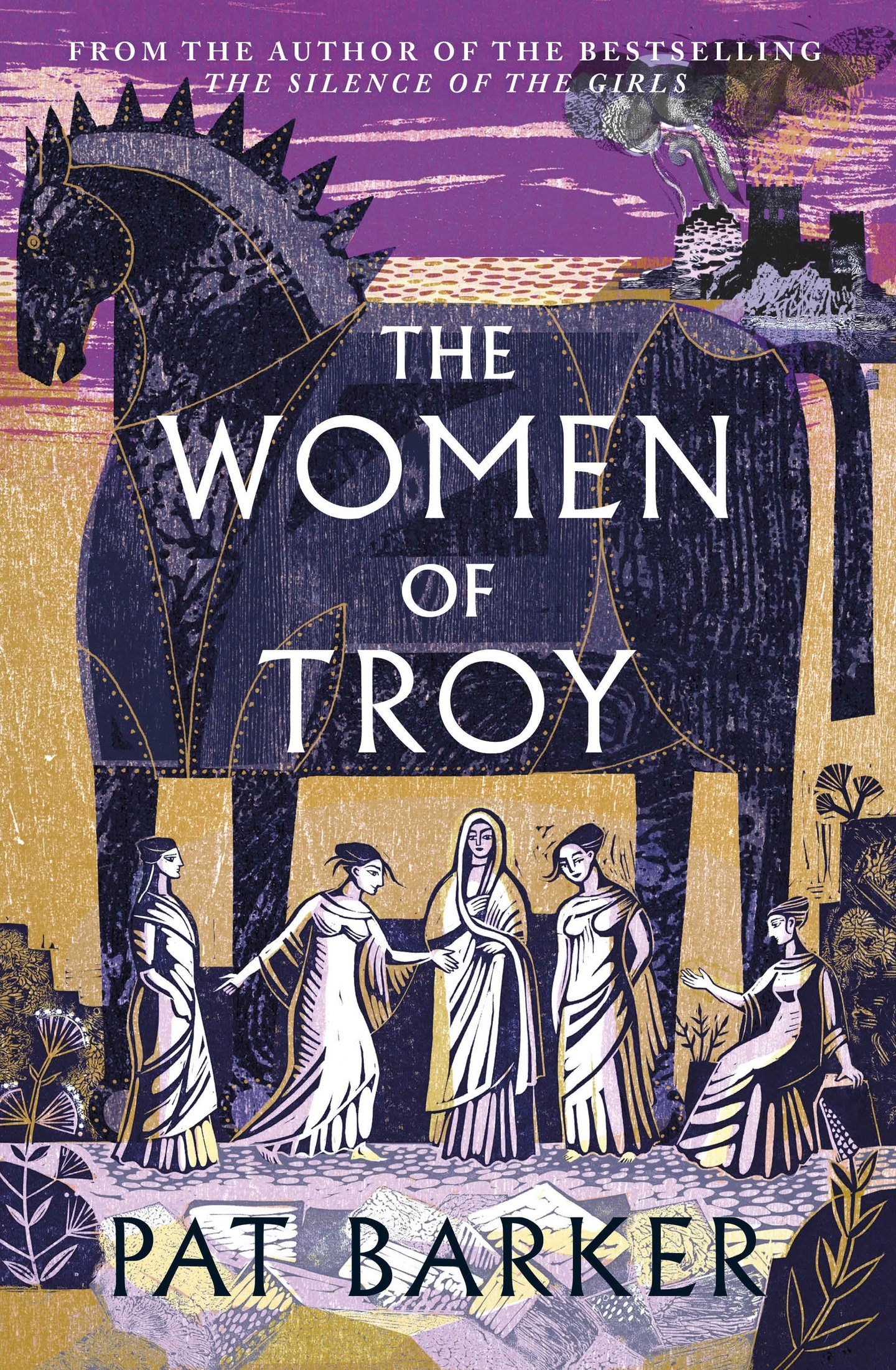 The Women of Troy
Pat Barker
Troy has fallen and the Greek victors are primed to return home, loaded with spoils. All they need is a good wind to lift their sails.
But the wind does not come. The gods are offended – the body of Priam lies desecrated, unburied – and so the victors remain in uneasy limbo, camped in the shadow of the city they destroyed. The coalition that held them together begins to fray, as old feuds resurface and new suspicions fester.
Largely unnoticed by her squabbling captors, erstwhile queen Briseis remains in the Greek encampment. She forges alliances where she can – with young, rebellious Amina, with defiant, aged Hecuba, with Calchus, the disgraced priest – and she begins to see the path to revenge ...