World beating wines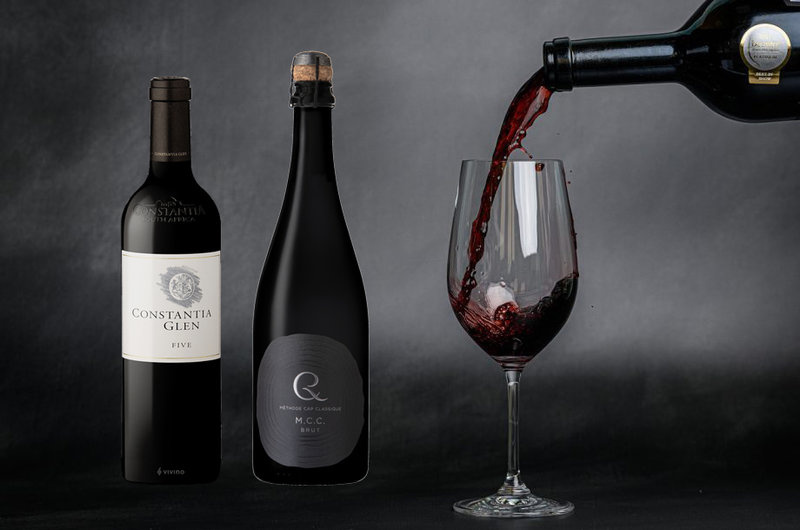 South African wines are on an ever upward trajectory, impressing influential foreign palates every year.
The latest laurel wreath was when the 2021 Decanter World Wine Awards results were announced. Cederberg's Five Generations cabernet sauvignon 2018 was one of only 50 Best in Show awards, a brilliant achievement considering 18 000 wines from 56 countries were entered.
Overall, 50 Best in Show medals were awarded, along with 179 platinum, 635 gold, 5 607 silver and 8 332 bronzes.
To gain a platinum, a wine needed to attain a score of 97 points out of a possible 100 – and nine South African wines did so. They were: Constantia Glen 5 2017, Delaire Graff Reserve cabernet sauvignon 2018, KWV Mentors Perold 2017, KWV Cathedral Cellars sauvignon blanc 2019, Quoin Rock Black Series Brut 2014, Warwick Trilogy 2018, Bellingham Bernard Series old vine chenin blanc 2019, Glen Carlou Collection red blend 2018 and Peter Falke Kailani cabernet sauvignon 2017.
With international critics often saying that the country's white wines outperform the reds, this competition result showed the opposite – with six red wines versus three whites in this top flight.
Crowning achievement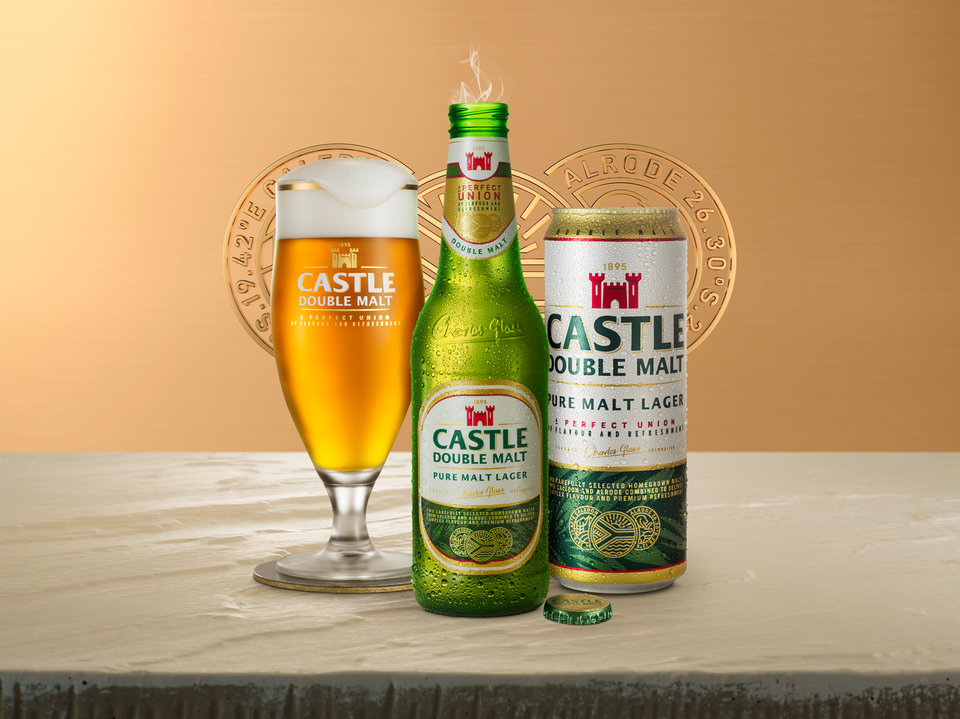 Castle is South Africa's favourite beer. It's the brew that built an empire and has been around for 126 years!
It might be part of the giant AB Inbev's global stable but Castle is still proudly South African. And it's just released a new addition to the line-up: Caste Double Malt.
"I am extremely proud of what we have created here and what we are bringing to the market," said Kudzi Mathabire, Castle Lager brand director. "We at Castle Lager have 126 years of brewing expertise, which we have channelled into creating the next big thing in beer! We are excited to be launching Castle Double Malt, a first of a kind beer in South Africa."
Castle Double Malt combines two selected South African malts, Mathabire said. He described it as: "A perfectly balanced beer that is flavourful and refreshing, in the true spirit of the Castle brand."
Castle is home-grown, he said, "and immensely proud of how we bring the country together with our local talent and expertise. I can't wait for South Africans to taste this truly amazing beer."
The final word from Castle was that extraordinary things can happen when diverse influences and origins unite in South Africa.
Lighter and lower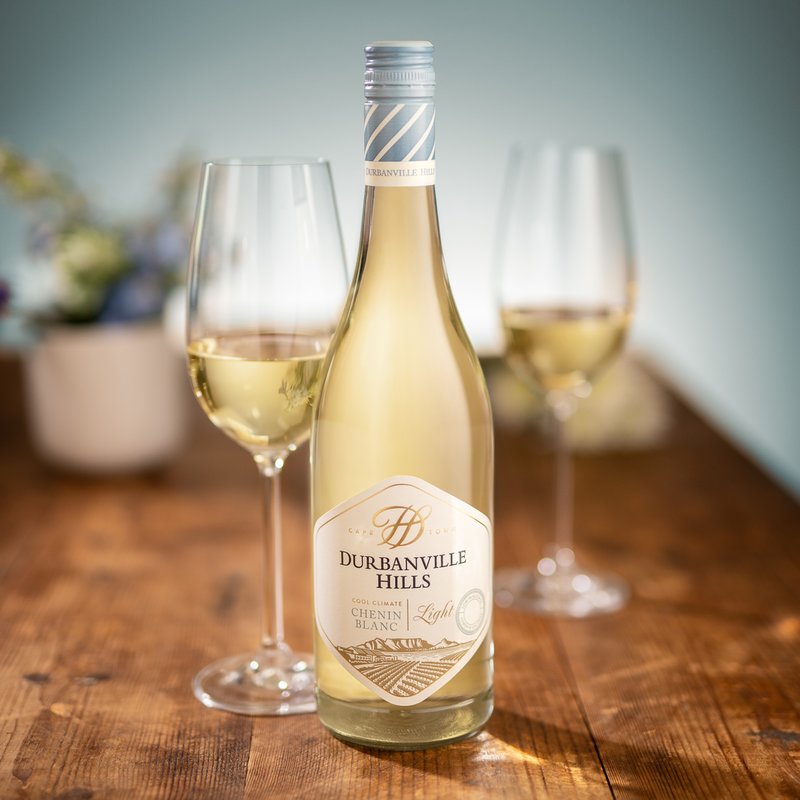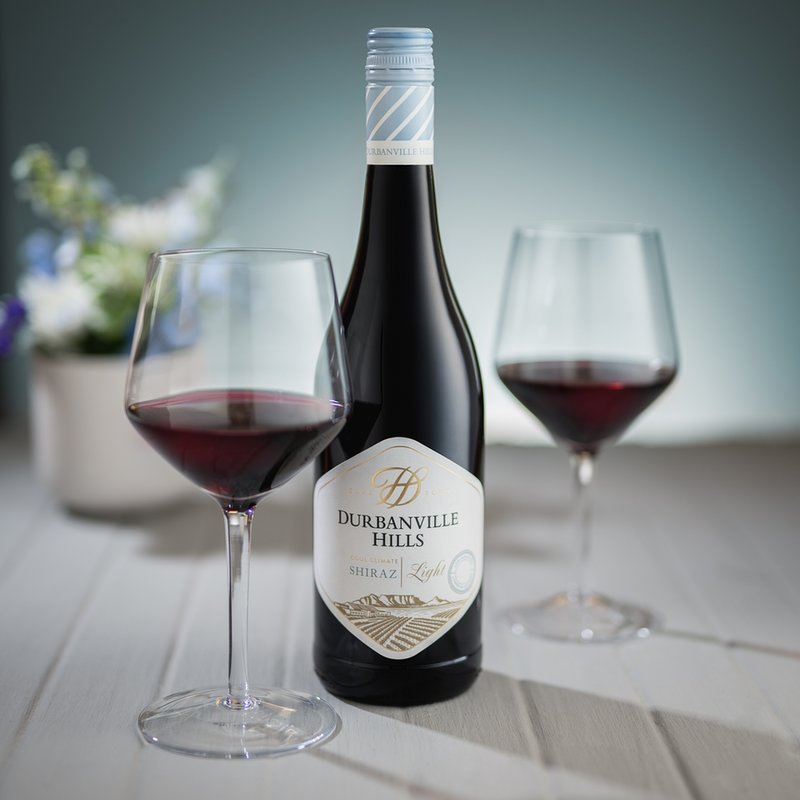 Mindful living was becoming a thing, even before the global coronavirus pandemic locked cities down worldwide. Time at home, alone or with loved ones, gave people time to think about their lifestyle choices.
Durbanville Hills did the same and has just released a range of wines that are lighter in alcohol and lower in calories. Both the shiraz and chenin blanc register 9% alcohol by volume rather than the more standard 12% to 14.5% and contain a third less calories.
Taste is the most important factor when making a buying decision about wine, cellar master Martin Moore believes – and he says this is even more relevant for lower alcohol wines.
"We wanted to create a low alcohol wine that does not compromise on taste or quality, that showcases our cool climate terroir and is a joy to drink. We certainly didn't want to release a wine that would be reviewed as 'fair or passable', so we took our time in investigating all the options, including experimenting with the various methods of dealcoholisation."
Despite picking the chenin blanc grapes two weeks earlier than normal, Moore said he was surprised at the abundance of flavour in the less ripe fruit.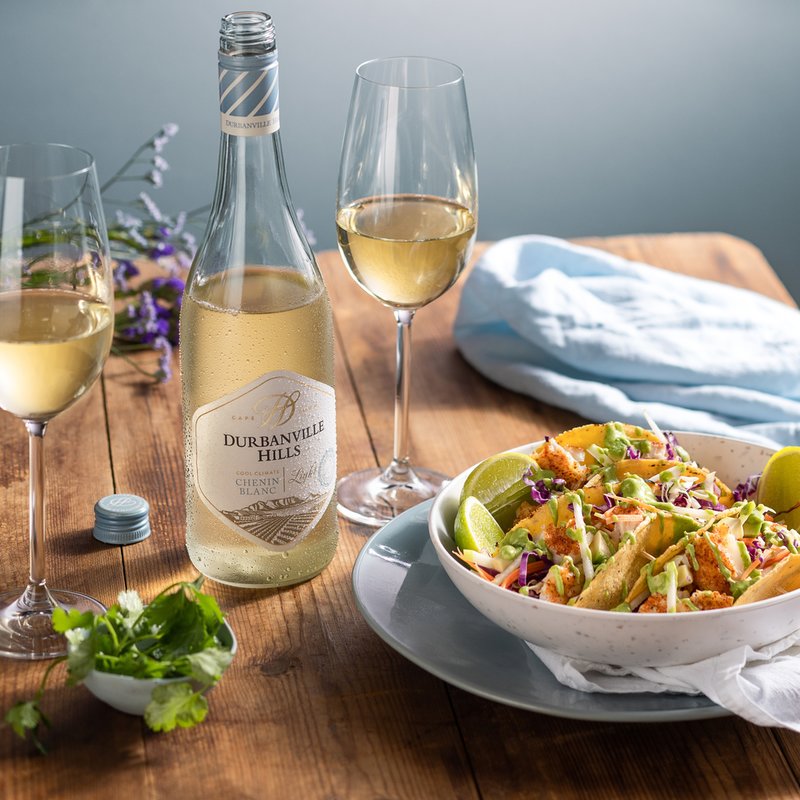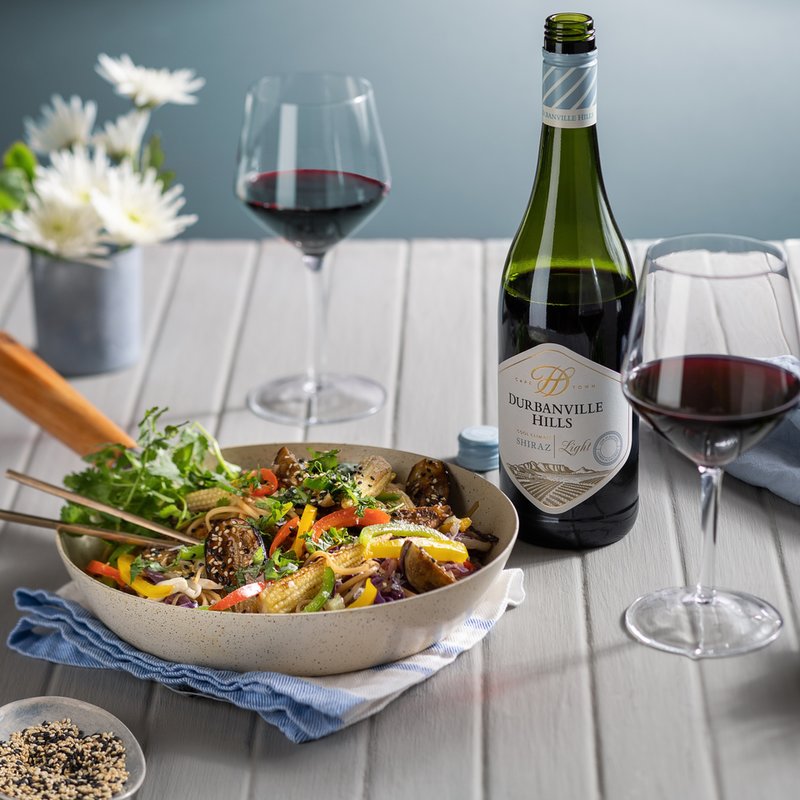 "The red was a bit trickier. We realised we had to harvest the shiraz grapes fully ripe to counter green, harsh tannins, so off I went to hand-select a block with thin skins and naturally lower in tannin. In the cellar we dealcoholised some of the wine, to bring down the alcohol levels, before blending with the rest of the wine made as per normal," he said.
The Durbanville Hills Light chenin blanc 2021 boasts typical tropical fruit such as pear and pineapple but is balanced by crisp, vibrant acidity while the Light shiraz 2021 has a combo of black cherry, ripe plum and hints of star anise and vanilla on its succulent palate.
Getting out more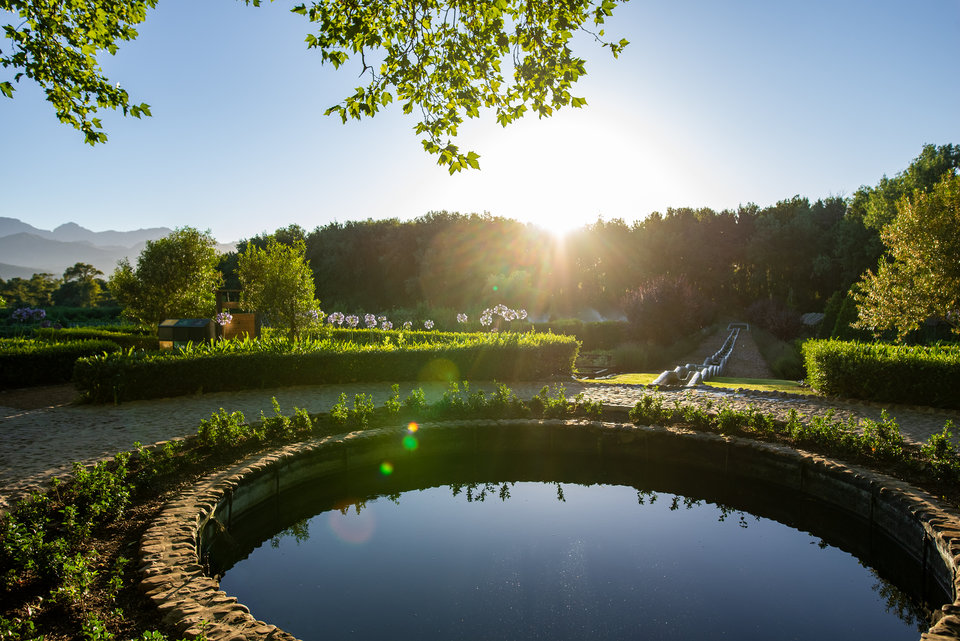 The city of oaks, Stellenbosch, is pulling out the stops for gardeners and lovers of the great outdoors in a new, week-long festival that will transform its streets and surrounding countryside from 30 September to 10 October.
Taking inspiration from Spain's world famous flower festival held annually in Girona, Stellies has a host of events planned – from horticultural tours to landscape art; dining to hiking; and music in majestic settings.
Garden week kicks off with a flower parade through the town's streets on September 30.
"What better way to celebrate the start of Spring than through this one-of-a-kind festival," says Adv. Gesie van Deventer, Stellenbosch executive mayor. "As an avid gardener, I regularly get my hands dirty and love the multitude of beautiful gardens we have in our area. I've had the pleasure of visiting residents who take great pride in their gardens – from lush traditional havens, to smart water-wise and newly established green paradises.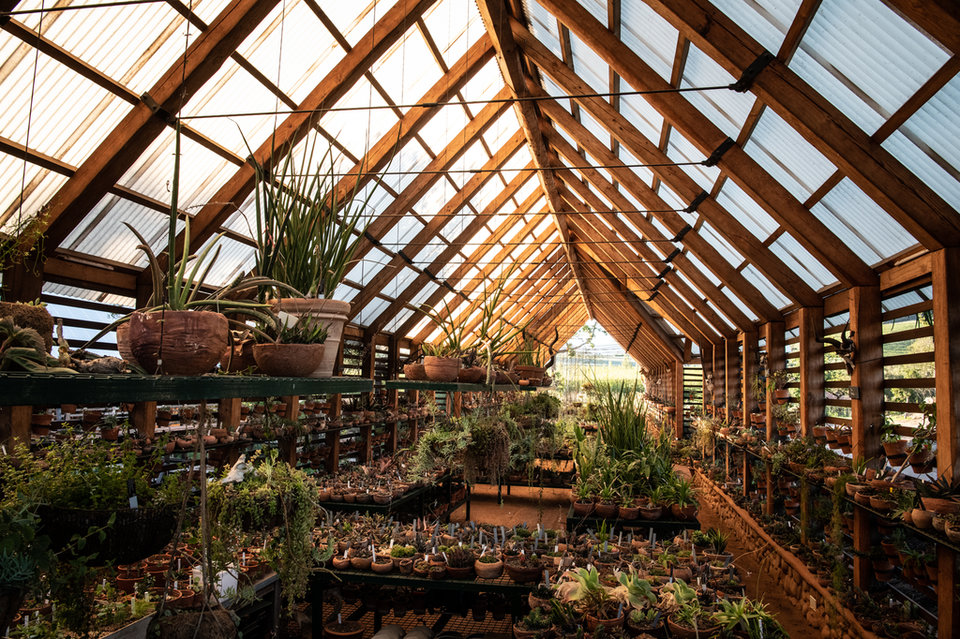 Members of the public will be granted access to 20 private gardens while also being able to visit famous gardens in the area, Oude Nektar being one and the Dylan Lewis sculpture garden another. One standout highlight is the Finding Eden experience with South African Michelin starred chef Jan Hendrik van der Westhuizen. Blaauwklippen Estate's magical Cathedral is the venue and will include an exploration of the gardens in Jan Hendrik's life: from Le Jardin de JAN in Nice, France – his Michelin-starred restaurant's new potager garden and picnic spot – to his new culinary playground in the Kalahari; and, how the journey is documented in JAN the Journal.
The full Garden Week Stellenbosch programme and pricing is available at https://www.visitstellenbosch.org. Alternatively, contact VisitStellenbosch on 021 886 4310 or e-mail info@visitstellenbosch.org .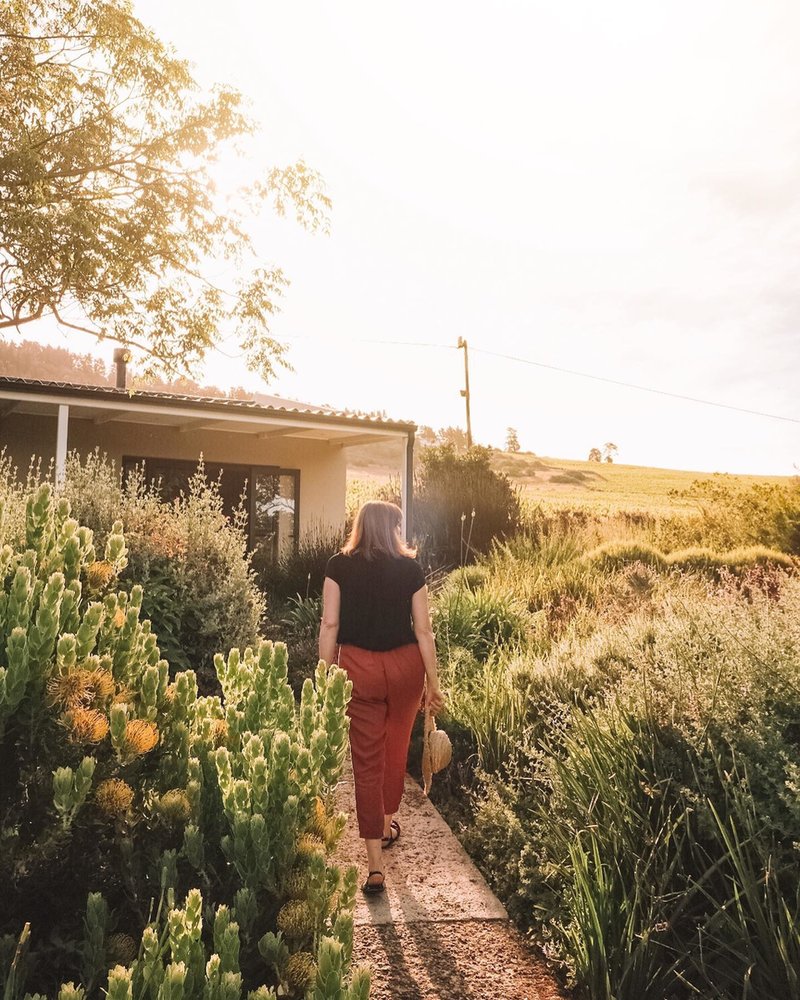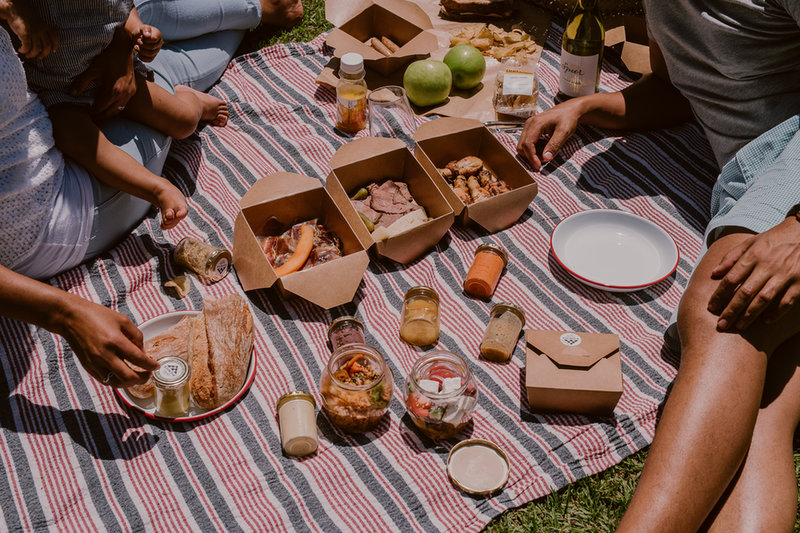 Great spirits

The Old Mutual Trophy Spirits Awards were announced recently with entries up on the Covid hit 2020 event.
"This year has been another year of uncertainty and endless challenges, with a clear emphasis on our need to adapt to survive," said Thobile Tshabalala, head of Brand at Old Mutual. "What remains certain and important however is that we continue to support, recognise and congratulate those that strive to become their exceptional best.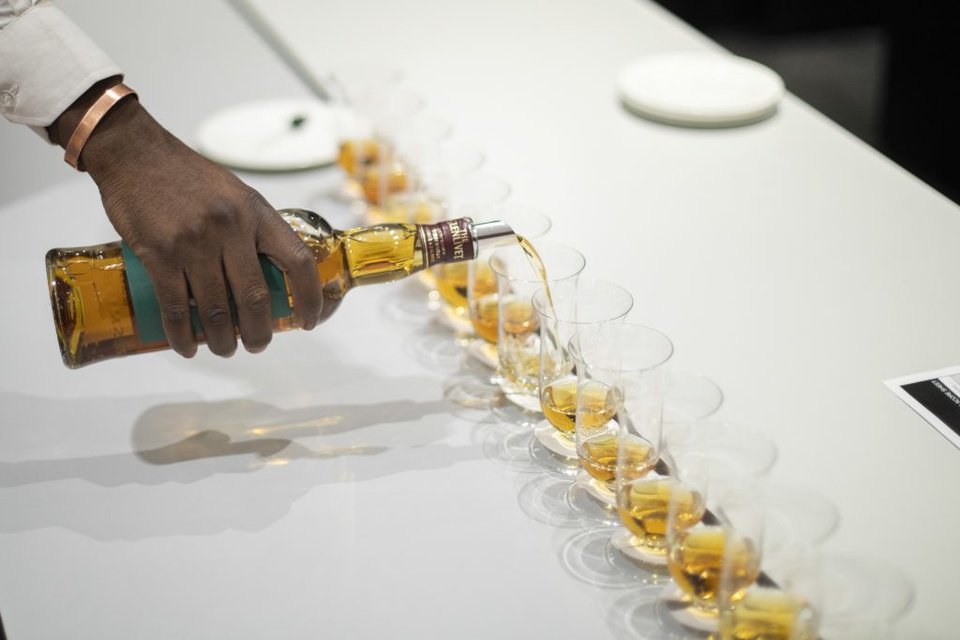 "Even with the challenges that many industries have faced, we are delighted that the industry continued to take those first small steps to achieve great things."
The best pot-stilled brandy was KWV Alambic aged 15 years while Viceroy won the trophy for blended brandy. Best London gin was Cruxland Kalahari Truffle while the Riedel gin of the show and best distilled gin was awarded to Cybele Classic Gin.
Best blended whisky was Chivas Regal extra Oloroso Sherry Casks and Bain's Founder's Collection single grain whisky was the best grain whisky on show while Milk & Honey distillery's single cask single malt was awarded the cup for the best whisky of the show as well as the top single malt. Redbreast 12 year old was deemed the best potstill whiskey in the competition.
Cruz vintage Black got the vodka prize, Elephantom African dark rum the rum trophy and Wild Africa Cream the best liqueur prize.
Heritage conservation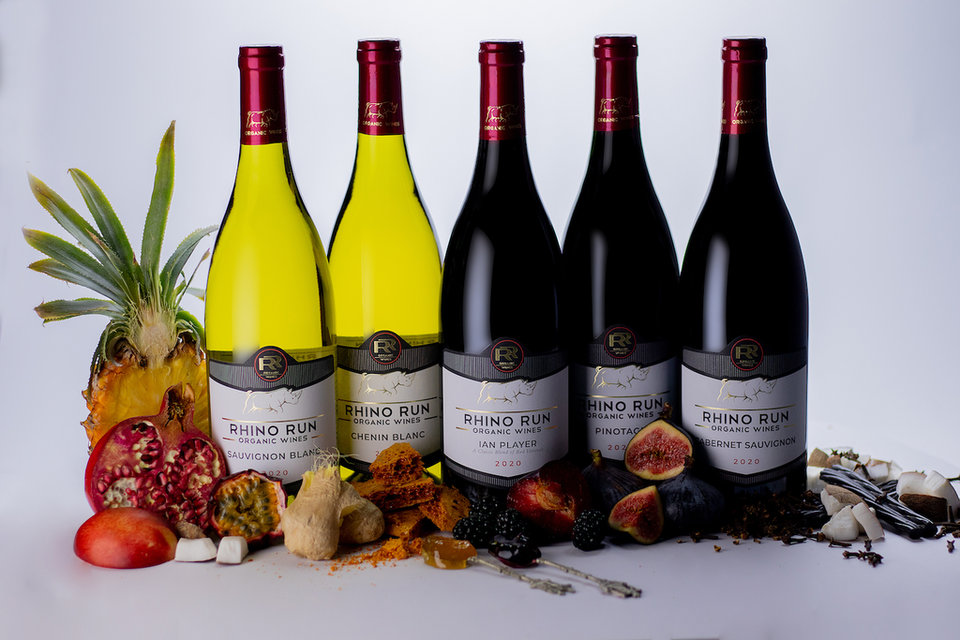 Rhinos might appear prehistoric and invincible but poaching has decimated their numbers and they are once again on the brink of extinction.
Van Loveren family vineyards has put its money where its mouth is and doing its bit to assist in the conservation of this critically endangered species by partnering with SANParks.
Started in 2013, Rhino Run took its inspiration from Dr Ian Player whose conservation of white rhino at Hluhluwe-Mfolozi changed the animals fate. A portion of the proceeds from every bottle of Rhino Run Ian Player red blend goes directly to conservation.
"We are very excited about this new development, association and relationship for Rhino Run," said Van Loveren family vineyards MD Phillip Retief. "The preservation of our country's natural heritage is something we proudly support."
SANParks Chief Financial Officer, Dumisani Dlamini says: "SANParks is excited to collaborate with Van Loveren in fulfilling its core mandate of conservation and specifically rhino conservation. It is transformative initiatives such as this that will help us conserve our environment for future generations."
There are five wines in the Rhino Run organic range, which comprises two white wines (a chenin blanc and sauvignon blanc), a red blend - the Ian Player - and two single variety reds (pinotage and cabernet sauvignon).
Adding island to Ireland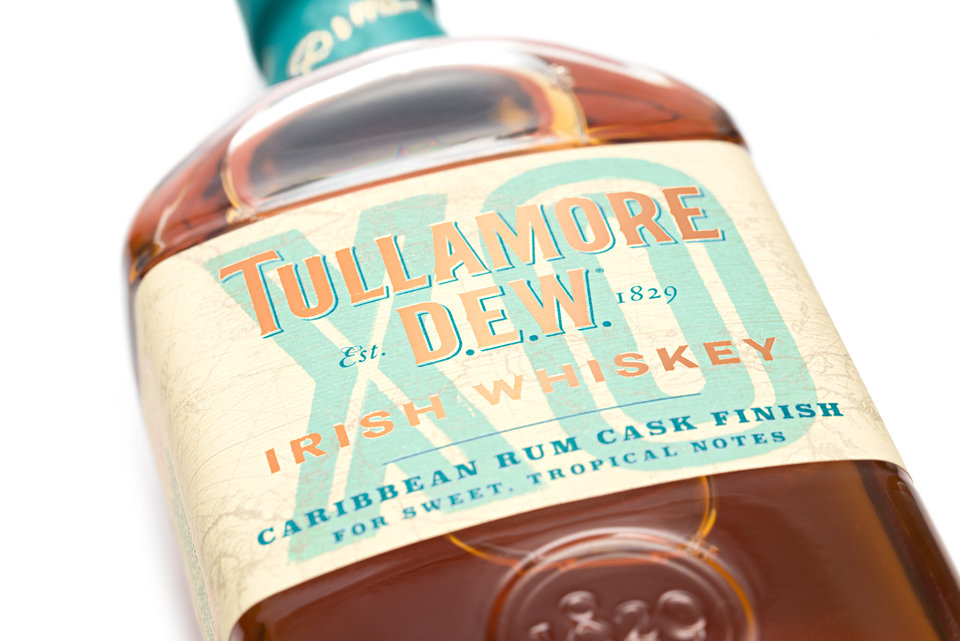 As if Tullamore DEW Irish whiskey needed to improve on its award winning excellence any more, it recently introduced a new flavour expression: the XO Caribbean rum cask finish!
International Spirits Challenge distiller of the year for the fifth consecutive year in 2020, Tullamore has added Caribbean island soul to its Irish heart by maturing its triple distilled whiskey in first fill XO rum casks. The result is a smooth, rich and satisfying spirit with layers of tropical flavour and a touch of sweetness.
Global brand ambassador John Quinn said a host of experiments and trials were done. "Many styles of Caribbean rum were tested, but carefully selected first fill XO Caribbean rum casks, previously used to age Demerara rum, imparted distinctive sweet tropical fruit and warm spice flavours to our original blend. The combination of Irish heart and Caribbean soul balance beautifully."
Research conducted by Tullamore shows that while the Irish roots of whiskey making are well documented, less well known is that thousands of Irish immigrants made their way to the West Indies in the 16th and 17th centuries. It is believed they played a significant part in the development of distilling knowhow and the rum business in the Caribbean.
The Tullamore DEW XO Caribbean rum cask finish packaging is inspired by old trade maps, passport stamps and travel journals.
Bubbly success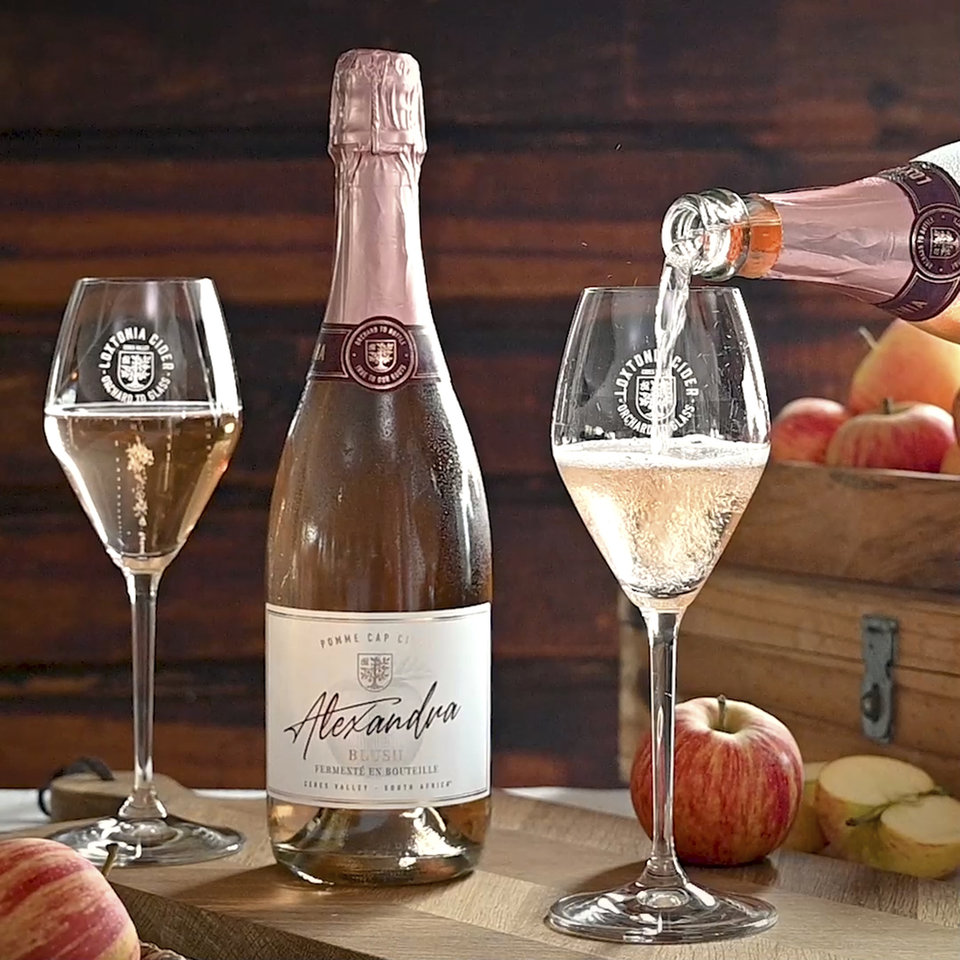 Loxtonia is a newcomer to the South African cider scene but it has certainly arrived with a bang!
It was announced in July that Loxtonia Alexandra blush méthode traditionelle cider was the top sparkling cider at the 11th annual International Cider Challenge, beating 150 contenders, many from more recognised and well established cider producing countries.
"I wanted to make something for my daughter's wedding," Loxtonia founder Larry Whitfield said, "and that's where it originated from. I had to keep this quiet and as a major secret and hide it in the cellar."
Keeping the 4 000 bottles of rosé cider hidden from his daughter was a challenge – made even more difficult by Covid lockdown. It wasn't part of Whitfield's initial plan to have the cider aged for 15 months but the pandemic forced his hand. His daughter's planned Easter 2020 wedding was postponed and only took place early in 2021 since gatherings were prohibited until then.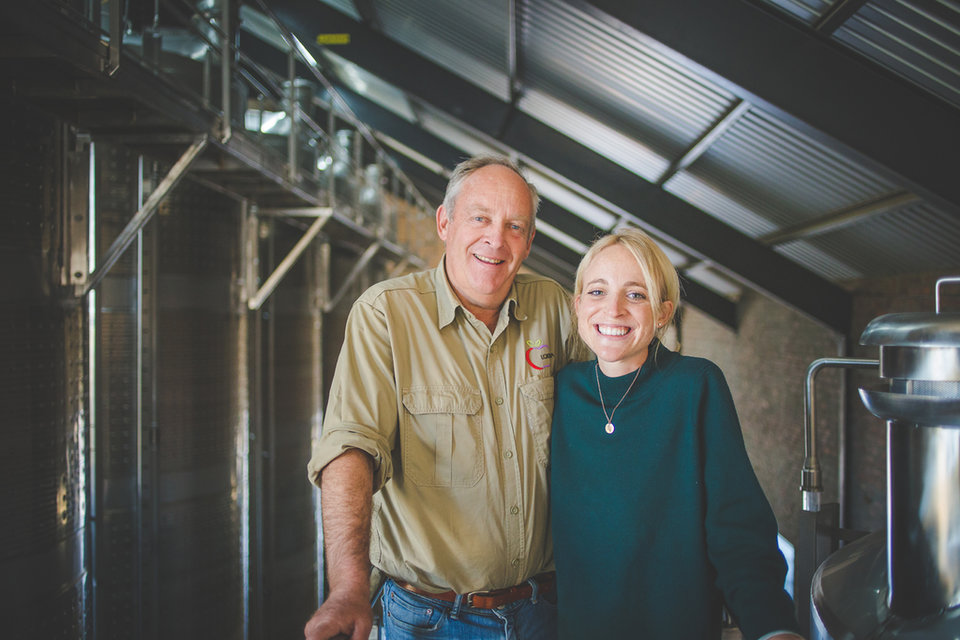 "We decided to experiment with a méthode traditionelle cider that I saw was being done in France. We did it just before our very first alcohol ban. We certainly weren't aiming for 15 months on secondary fermentation in the bottle, but it ended up that way with the lockdown ban," Whitfield told Business Insider.
Alexandra said her father's gesture left her emotional – especially since this was a first for a South African cider maker. "I couldn't believe that he kept it from me for so long!" she said. "And being able to pull it off too, because I'm so inquisitive. I normally know everything. I savour every single bottle because there is so little available."
Longevity wins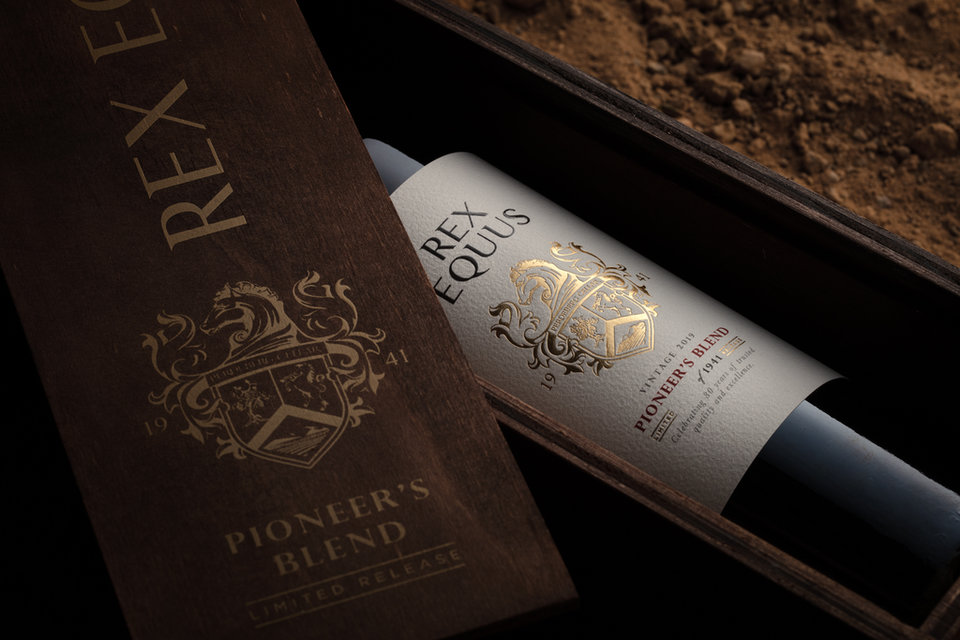 The Perdeberg is a prominent geographical outcrop between Paarl and Malmesbury. Its name came from the many wilde paarden – zebra and quagga – which once roamed free in the area. The soils have proved a happy hunting ground for old vines and some of the country's best wines are made from grapes grown there.
The granddaddy of them all is Perdeberg Winery which started life as a co-operative venture between farmers 80 years ago who joined forces to make wines instead of simply selling off their grapes. Eight cornerstones remain to this day: heritage, innovation, relationships, dryland, chenin blanc, location, sustainability and excellence.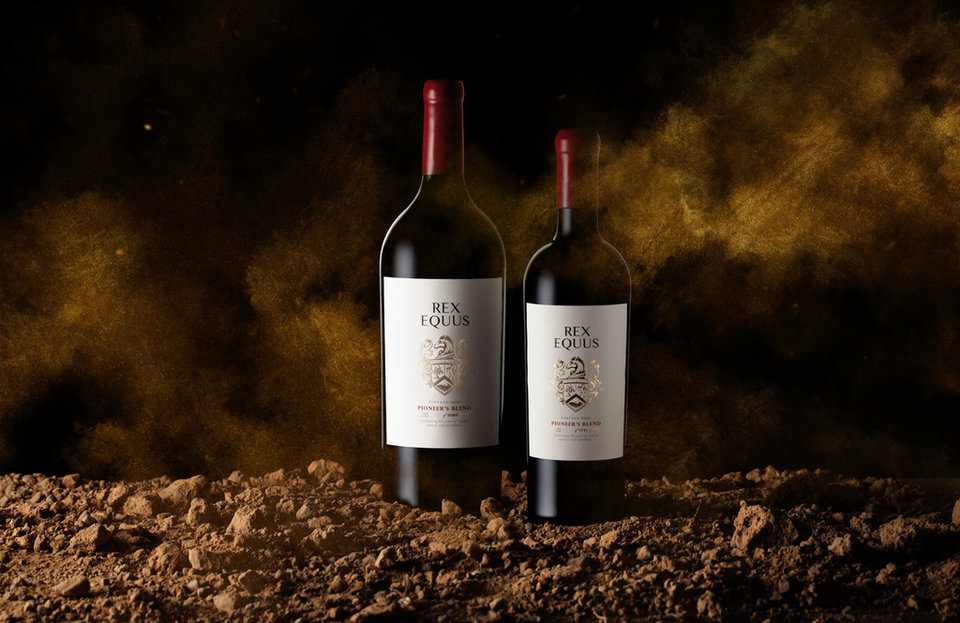 The business has survived and celebrated its 80th anniversary this year, having grown due to the commitment of its members. Perdeberg is an export-led, diversified business, with award-winning brands, a South African distribution company, bulk wine trading centre and a destination with a restaurant and tasting room. CEO Gerhard van der Watt is justifiably proud: "For a company to be continuously relevant throughout all the changes that we're seeing in the world, and still be so successful, is a phenomenal feat."
Breaking with its chenin blanc-driven tradition, the 80th celebrations were crowned with the release of Rex Equus Pioneer's blend 2019, a Bordeaux style blend of malbec, cabernet sauvignon, merlot and petit verdot. Cellarmaster Albertus Louw said they wanted to do something different and special. "We looked for top quality and ageing potential, and imagined the best wine we could create. Only grapes from the best selected blocks were used." So, while the Rex Equus looks back to celebrate the past 80 years, it also has its eye on what's to come.
Good … Really Good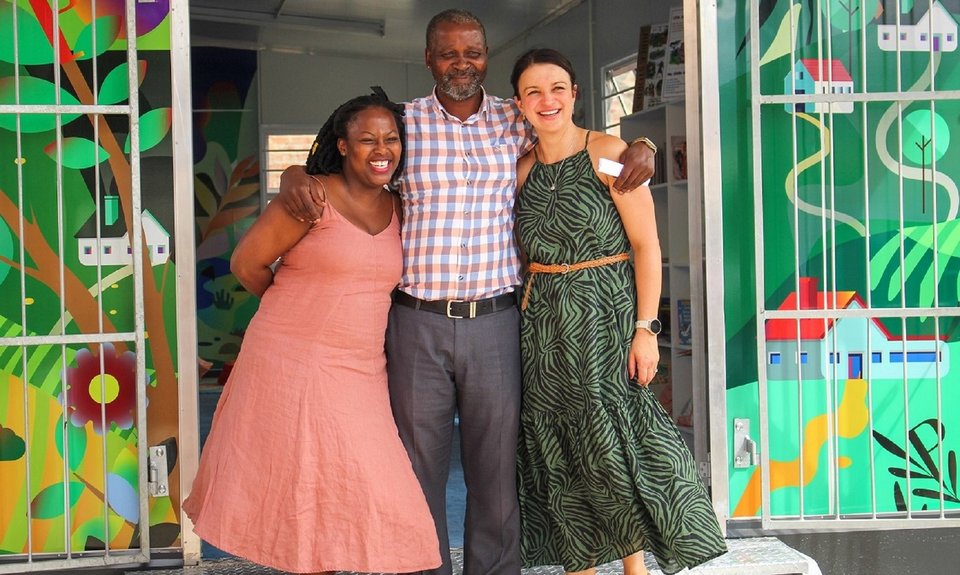 ABOVE: Nkqubela Primary School Headmaster, Mr. John Ngonyma, flanked by Mpho Maroga and Ankia Niemann from Robertson Winery
Double benefits and making a difference in as many ways as possible is behind Robertson Winery's new release, Really Good Wine.
Really good quality grapes are used to make really good wine which is sold at a really good price … Get the picture? But that's not all: Really Good Wines are also doing good by giving back to the local community in the form of a new school library.
Nkqubela primary school in Robertson was the recipient of a brand new, much-needed Really Good Library. The brightly painted new resource was celebrated by the more than 1000 learners, 28 teachers and headmaster John Ngonyama, along with Robertson Winery and collaborative partners, MAL, Breadline Africa and Think WiFi.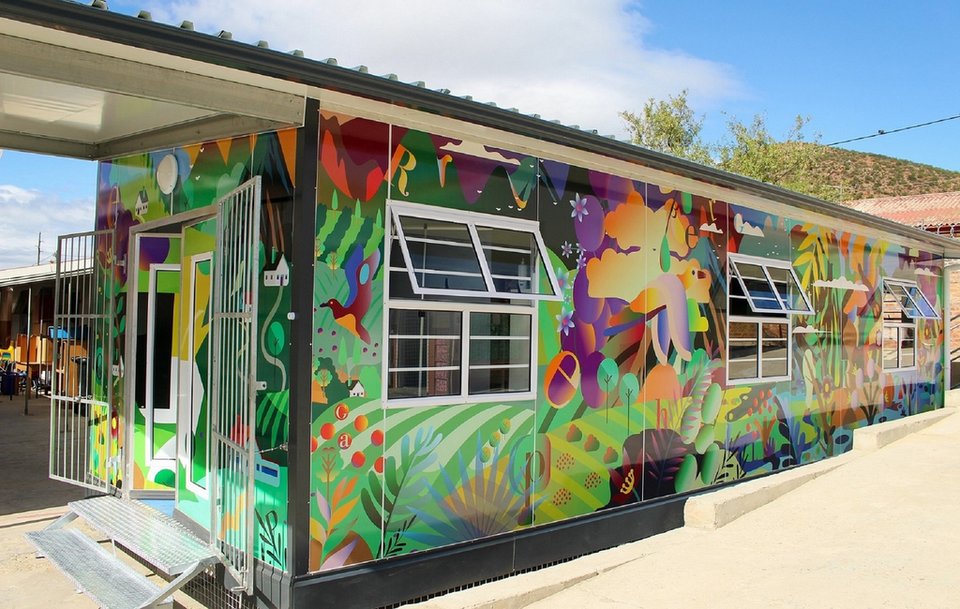 The walls and the wine labels were designed with vivid illustrations highlighting the Robertson valley and its ecosystem. A plentiful valley of wine, horses and roses depicted as something children can be proud of and should protect; with interactive elements specially created for the learners to find hidden letters in the scenes. Standing tall within this blaze of colour are over 2000 new books.
The creation of this Really Good Library embraces a really good partnership based on mutual respect, shared values, complementary skills and a common vision to put something of value back into society with integrity. No hand-outs, only a hand-up. The proud collaboration is an exciting new way for this company and its brands to sustainably make the world a little nicer, adding a bright new horizon of hope, belief and inspiration to the Nkqubela school and community in Robertson.
Bourbon and braai for the win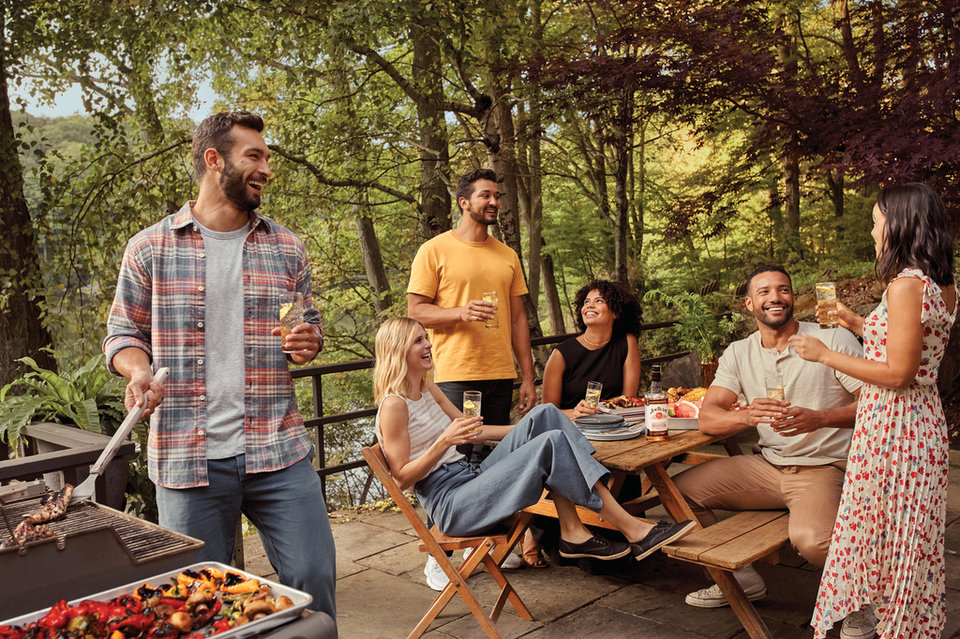 September sees South Africans from Krugersdorp to Khayelitsha lighting fires and sizzling meat over the coals. Whether its shisa nyama or a braai, steak, chops or wors, it's part of South African heritage celebrations.
Jim Beam Kentucky Straight Bourbon, created in 1788 and having not only survived the prohibition years but thrived in the decades succeeding it, intend adding their unique flavour to 2021 celebrations.
Anyone fancying themselves a bit of a braaimaster could do worse than take a recipe out of Jim Beam's book by making this basting sauce, which incorporates the smooth, rich, caramel flavour of the Kentucky spirit.
Jim Beam spends a minimum of two years in brand new charred oak barrels – which adds a lovely polished, woodsy vanilla spice flavour to the spirit, itself made from at least 51% corn which South Africans would call maize or mielies.