boxing
Shadow
Stalwart brands survive by changing stereotypes and challenging convention – the idea seems incongruous, but that's exactly what a relative newcomer is doing for Viceroy, writes Clifford Roberts.

Many terms have been used to describe the year 2020, few of them positive. Yet it is an enduring characteristic of our specie to roll with the blows. It's how organisms have survived on the planet for billions of years. It was in the turmoil of the annus horribilis then that Viceroy – a category leader – launched an innovation that no doubt had old-timers spluttering in their brandy-and-cokes.
In September, a 30-second commercial hit the airwaves to spearhead the campaign. It begins with a lone bull on a beach at sunrise and a voice-over: "I am the next step in the journey that started long ago …" A knobkierie knocks at the door of a rural rondawel. A young man on a ridge shadow boxes under the guidance of an elder.

"I stand proud on the shoulders of those who came before me," says the male narrator. Then, "I am much more than what you see. I am character shaped by generations." And down in a shaded kloof below, a woman observes and mimics the moves.
The story picks up pace; a man pours a shot of Viceroy and casts it on the ground with a loud call of "Mawande!", an expression of good fortune. In a stuffy, nondescript arena, men jostle to see the new fighter. A hood of gold fabric pushes back, revealing surprise: the woman from the shadowy kloof – her deadpan expression, unflinching, proud and determined.

South African brandy's newcomer, announced in this "Kube Mnandi" (Have fun) campaign, was Viceroy Smooth Gold.
Significantly, the drink has 23% alcohol and even though it is made in the style of regular brandy (43%), the law requires it to be classified as a liqueur. To shake things up even more, the trademark holder had widened the Viceroy message to a wider appeal, as highlighted in the commercial.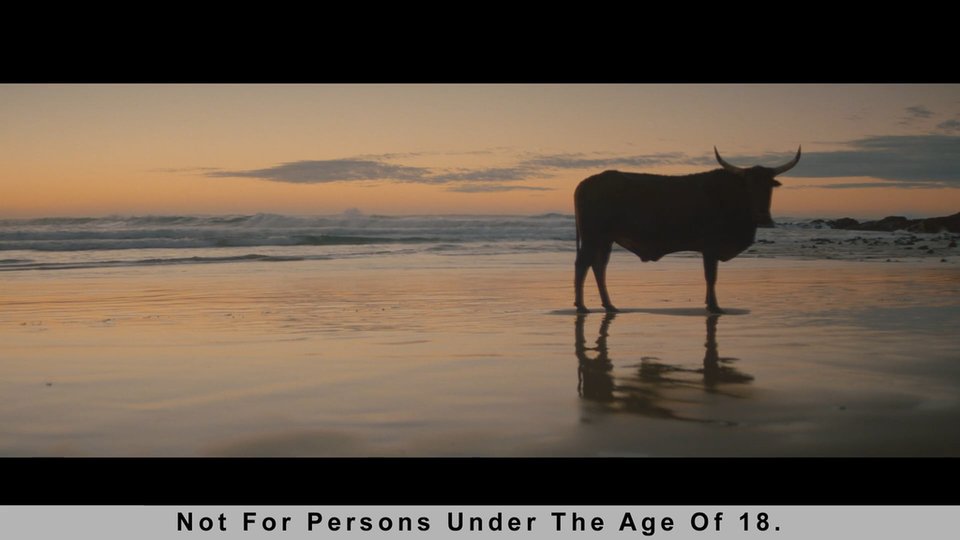 "The counterpoint [to maintaining Viceroy as a "safe harbour" in turbulent times] is to place the messaging about heritage within a progressive and contemporary context so that the brand can have on-going appeal to traditional audiences as well as fresh appeal to new audiences – "like a younger demographic inclusive of women," wrote Richard Papo, marketing manager for brandy and liqueurs at Distell, in an article for industry website BizCommunity in June this year.
Woman's boxing fitted the bill – to encourage consumers to celebrate the small victories (with Viceroy Smooth Gold) – perfectly. The number of competitors and lack of big sponsorships places the category possibly among the most beleaguered of women's sports. It was only legalised in South Africa in 2001. Its heartland, the Eastern Cape, is a major stomping ground for Viceroy.
To boot, Women's Month in August is traditionally the most active in woman's boxing.

"You could say that our aim is to appeal to modern traditionalists; people who value their culture and heritage, but who also embrace social and cultural innovation and development," Papo wrote.
With Smooth Gold, Viceroy had joined a global trend to lower alcohol drinks and added to a portfolio with staunch brandy credentials provided by a five- and 10-year-old. Viceroy Smooth Gold is made by the Van Ryn's distillery near Stellenbosch and is a blend of neutral spirits and pot still brandy, matured for three years in oak barrels.
Few could fault the brand's ability to read the times. Some 20 years ago, Distell was hailed for its stewardship when the Sunday Times/Markinor Top Brands Survey placed the brand third overall in the spirits category. Brandy was selling record numbers and the company was gearing up to shift Viceroy's target market to the more youthful category of 18- to 25-year-olds.
With Viceroy Smooth Gold, the brand moves on again. As Papo noted: "Culture isn't static, it evolves with time."