Pop the
cork

They're bottles that we see on retail shelves whenever we need to celebrate New Year, an anniversary or birthday. But how often do we try something new? CHEERS magazine's assembled a tasting panel to do just that.
Cultural cringe used to be a thing for South Africans when it came to wine. Three decades ago when our products were first allowed back onto international shelves after the 1994 elections, it was de rigeur to present them somewhat apologetically because of the country's isolation. Were our wines really good enough to measure up, we wondered?
But bubbly has been made according to the traditional French Champagne method on local shores for 50 years – and already global critics and savvy wine commentators are happy to state that cap classique is fast becoming one of the most successful categories South Africa can take to the international market. The ever increasing sales are proof of this too.
CHEERS' team decided to put it to the test by lining up a small selection of local brut cap classiques, from a range of producers. The intention was to get a snapshot of what's broadly available on the shelf and what a mixed group of tasters think of them. Two of the wines in the lineup were vintage bubblies, so were tasted last.
The wines: Pierre Jourdan Brut NV, Krone Borealis Brut NV, Simonsig Kaapse Vonkel 2018, Steenberg 1682 chardonnay NV, Villiera Tradition Brut NV, Graham Beck Brut NV, Kleine Zalze Brut 2015 and Domaine de Dieux Claudia Brut 2014.
With a very simple two vote system rather than attaching a score to each wine, it was clear that the vintage bubblies had the edge over their non-vintage – or NV – compatriots. That's easily explained because a vintage cap classique is a reflection of just one growing season whereas the non-vintage bubblies can (and often do) have wines from previous vintages added to them for additional complexity or body. Most serious bubbly producers make use of "reserve wines" from previous years, again following the example of their French Champagne counterparts. This is done to maintain the continuity of the "house style" so that the taste doesn't vary dramatically between bottlings.
That said, the panel was evenly split – and the panel choice of an "everyday" bubbly was between Villiera's Tradition and Graham Beck while the vintage bubbly vote had Domaine des Dieux as the clear favourite.
Tasting panel:
Dr Winnie Bowman, Fiona McDonald, Guy McDonald, Julia Moore, Elvina Fortuin, Dee Griffin, Claire Horner.
Pierre Jourdan Brut NV
Bright citrus – lime – elements the panel noted. Guy was of the opinion that this was a great introduction to cap classique. "For the wine lover who wants to step up from a carbonated sparkling wine to cap classique, this is a good one to start with."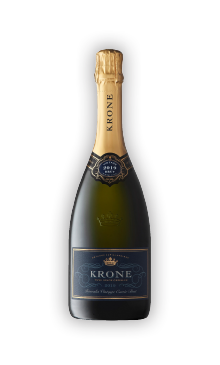 Krone Borealis Brut NV
Soft and gentle with a lively entry to the mouth was how Winnie summed it up. Lovely green apple tang and a nice creaminess, Fiona said. "I feel it needs food," was Elvina's opinion, suggesting oysters for the match.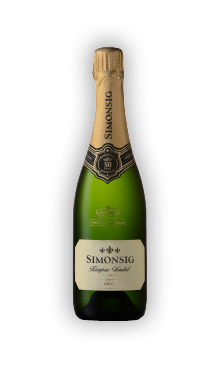 Simonsig Kaapse Vonkel
The cap classique that started it all! Gentle citrus tang – lime and lemon – with a pleasant sourdough bread element at the end. Julia thought this was well-made with good texture in the mouth.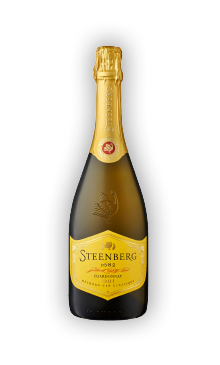 Steenberg 1682 chardonnay NV
"Yummy! Lovely yeasty, bread character – and full bodied," said Guy. Another one who praised it was Winnie who appreciated its richness and the vibrancy of its bubble. "Nicely energetic with a distinctive butteriness," said Dee.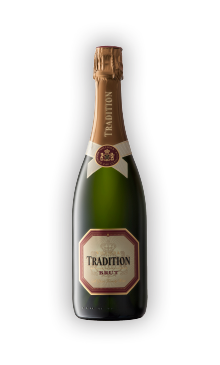 Villiera Tradition Brut NV
Villiera were one of the pioneers of cap classique – and it shows in this well-proportioned mouthful. Crisp, tangy and zesty with trademark toast as well as an oyster shell note. "Zippy, fresh and lively with citrus flavours galore and a long, dry, textured palate," was how Fiona summed it up. Complex and rich and yet very drinkable.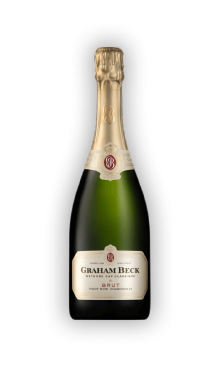 Graham Beck Brut NV
If there's one producer which takes cap classique seriously, it's this one. Impressive lime vibrance, succulent citrus and baking notes with a gently rounded creamy tail. "What's not to like?!" said Winnie. Lovely lemon sherbert appeal said Elvina, who noted: "There's something about it that keeps you coming back for more."
Kleine Zalze Brut 2015
"You immediately pick up the difference," Dee said. "There's a richness and complexity," Guy found – and Julia agreed stating the complexity was impressive. "Very serious and multi-dimensional." Big flavour of grapefruit, apple rings, creamy sourdough bread and marmalade on the tail. Structured, ripe and long.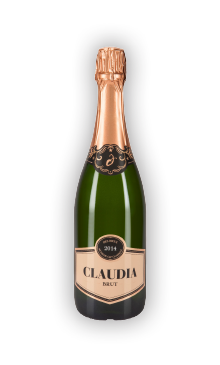 Domaine des Dieux Claudia Brut 2014
Clear beginning, middle and end on this wine. Taut, tangy lime entry which then opens up to become a broad, creamy, bread and toast midpalate and finally tapers off with a dry, autumn leaf note on the long tail. Both Dee and Elvina loved that toasty, crusty baked bread vibe. "Superb balance of all the components," Julia, Claire and Guy agreed. Lovely mousse and elegance overall.