Changing
grape climate
Farming smarter and using technology to benefit a wine business is just one element of future proofing. All wine starts out with a single grape. How can wine producers ensure their wines will be relevant five or 10 years down the line?

The heartland of French wine, Bordeaux, is getting hotter year by year while in 2021 vignerons in Burgundy spent night after night lighting fires and smudge pots to protect their new vine shoots from spring frosts. Over the past five years, German wine regions suffered terrible crop losses due to vicious hailstorms and Greece, Portugal and Spain have lost entire vineyards due to runaway fires. All are consequences of climate change.
South Africa for once is a few steps ahead of the game – because the prolonged five-year drought from 2015 to 2019 forced farmers in the Western Cape to confront the Day Zero reality. When access to irrigation water was successively slashed dramatically in years two, three and four to preserve dwindling dam levels, a serious focus was brought to bear on how to deal with future water crises. Water wasn't the only issue, rising average temperatures were too. Researchers and viticulturists looked into a host of different – "new" – grapes which could allow producers to adapt their wine businesses.
Along with that is the desire to stand out from the crowd, to offer the consumer something different and unusual, something they may not have tried before. It's one of the reasons why the red grape, grenache noir plantings are on the increase since it's suited to warmer temperatures, having proved itself in Spain's hot climes where it's known as garnacha.
But it's on the white front were some of the biggest strides have been made. Four years ago, Newton Johnson wines in the Hemel-en-Aarde valley released South Africa's first albariñho. It has subsequently been joined by Robertson's Springfield, Stellenbosch's Botanica wines and Spier too. Nederburg has also bottled one. (In an interesting aside, three of these five wines are rated either 4 or 4½ stars in the 2022 Platter Guide.)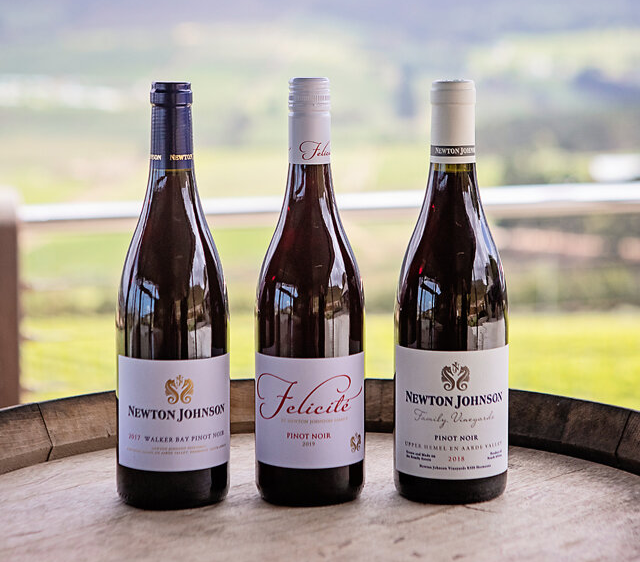 Pronounced phonetically as "el-buh-rin-yo", the grape is from Galicia, the northwest (and wettest) region in Spain and Portugal where it also goes by alvariñho. This grape and wine has been rediscovered in the past six to seven years. It's ideal for seafood – which explains why the Galicians and Portuguese have loved it for centuries! It has a lovely fresh vibrancy courtesy of its high acidity. Crisp and zesty with a gentle fruitiness which sometimes varies between lemongrass and even citrus blossom.
The proprietors at Jordan wine estate in Stellenbosch have a history with Greece – and the grape assyrtiko. Gary and Kathy Jordan visited Santorini while still studying and were intrigued by this unique Greek grape growing in depressions in the ground, the vines coiled around in almost circular baskets to protect it from the elements.
It's why, more than 25 years later, they finally planted some of South Africa's first cuttings of assyrtiko on the brow of a hill, on a windswept slope of their Stellenbosch farm.
At home on Santorini with its volcanic ash soils, assyrtiko ("a-sir-tea-co") grows large bunches of grapes with a yellow-gold colour. The interesting thing is that assyrtiko retains its acid levels, even when the ripeness or sugar levels rise. It's still a few years off the first harvest but don't be surprised if Jordan start something of a trend.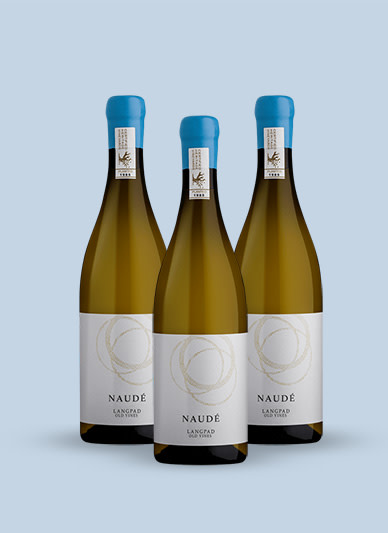 A bit like chenin blanc used to be 20 years ago, colombar has seldom been taken seriously – until now. For the first time ever, a colombar was awarded 5 stars in the Platter guide in 2022. The Langpad from Naudé wines is possibly a fore-runner of a resurgence in popularity for this workhorse grape which has been planted in South Africa for hundreds of years. It's traditionally been used for the making of brandy and large volume generic and somewhat characterless white wine blends. It's been a victim of its success since it crops heavily, providing lots of fruit without much definable personality. At best it could be described as showing some guava notes but most often it presents as somewhat sweaty and non-descript. Naudé Langpad colombar however, is from an almost forgotten old, 35-year-plus, vineyard on sandy soils up in the unfancied (till now!) Vredendal area. It's a wine which is wowing critics locally and abroad with its concentration, acidity, energy and verve – with many likening it to an assyrtiko! (It's also gained the nickname Smurfie because of its distinctive smurf blue wax capsule.)
In a Cheers article three years ago, we noted there were just eight examples of verdelho in South Africa. Now there are 13. We can thank Portugal for this one. Most of the known plantings of verdelho "(ver-dell-oh") were on the island of Madeira where it was principally used in the making of the wine of the same name. It's high in acidity, has small berries on bunches and can stand up to heat. The last factor, its heat resistance and bright acidity means that it is cropping up more and more frequently in white blends where it buffers other grapes which are more aromatic but lacking in zippy acidity. It's been described as having a delicate citrussy flavour and some light floral notes but its acidity and brightness define it.
The final one to keep an eye out for is vermentino ("ver-men-tea-no"), an Italian grape which is found in Liguria, the Maremma as well as in Corsica and Sardinia. In France's sunny south – Provence – it's known as Rolle, but there are miniscule quantities locally. The two pioneers in South Africa – Ayama and Morgenster – have been joined by Sakkie Mouton who found some experimental plantings in the same West Coast area that Naudé Langpad colombar is cultivated. Both Morgenster and Ayama boast proud Italian heritage – hence the plantings. It's early days with only a handful of vintages having being vinified and released but the early indications are that it holds promise. Again, it's a good food wine – particularly with Italian dishes and is why Ayama have started an artichoke festival for their fans. The grape has good acidity and when vinified offers up a fresh vibrancy, lovely lemony tang, good acidity and a gentle, subtle floral perfume.