Spirit
of pride
Brandy – good brandy – is no joke. It's a spirit rich in tradition as well as flavour and complexity, having been distilled on African soil for centuries. The best South African brandies are world class and need to be appreciated more by consumers.

The full spectrum of brandy was on display – from regular "everyday" blended brandies which are most commonly poured with cola, Appletiser or whatever the consumer's preferred mixer may be, to vintage or age statement brandies right the way through to the pinnacle of the quality pyramid, the potstilled brandies.
All tasters agreed that this was a rare treat to sample a representative range of what South Africa's brandy makers produce. The potstilled and vintage examples one would expect to get a bit of respect and time to appreciate the nuances, but not so the blends. "It's really interesting," said Guy McDonald, "I don't think I have ever nosed the standard Klipdrift before. I usually just simply pour it into my glass and follow it with ice and a mixer." Having given the large volume popular blends a little bit of time and attention, he pronounced himself impressed at the quality.
And once having nosed and tasted the full line-up, the panellists commented on the definite step up to the vintage and potstilled brandies. "The blends are good for everyday enjoyment – and there's nothing wrong with that," said Shayne Dowling. "But I'd be more than happy to see more people enjoying the vintages or potstills the same way you would a single malt whisky." The consensus of opinion was that these are complex, elegant and refined spirits which deserve every one of the international honours they have won over the years. These spirits are a matter of national pride and should be celebrated as such.
TASTING PANEL: Clifford Roberts, Guy McDonald, Shayne Dowling, Fiona McDonald

Wellington Spiced
A new product which is lower in alcohol – 30% rather than the standard 43% – this product appears to be competing with spiced rum rather than other brandies. It is noticeably spicy with cinnamon, mash and fried banana aromas with a distinct sweetness in the mouth. Light bodied and less intense than the other samples, which is to be expected.
Wellington VO
Apricot and caramel aromatics make way for a rich, golden warmth on the palate with a light leathery note. Lovely depth of flavour, good intensity and spirit warmth as well as length on the tongue.

Klipdrift
Vanilla fudge with a subtle floral overlay really tempts the nostrils. The palate is smooth and creamy with toffee, apricot sweetness and a pleasant linearity.

Olof Bergh
Flaked almond, butter biscuit and dried hay were the aromas noted. The nutty richness and dried peach followed through to the tongue. Pleasant spirit bite and good density overall.

Klipdrift Premium
Aromas of peach jam and dried fruit with a subtle hint of dried lavender. "Makes me salivate just smelling it," Guy said. Lovely rich caramel or Demerara sugar element with dried fruit typicity on the tongue. Nice body and length.


KWV 3 year old
Cake batter studded with raisins and dried orange peel, was Shayne's note on the nose. Fiona found a gentle mocha nuance to the rich, rounded palate with toasted hazelnuts, new leather and ripe apricots.

Viceroy 5 year old
Maple syrup, baked biscuit and tangerine were discernible on the nose and palate, Clifford said. Shayne noted a dried floral or potpourri element and also said the drier grip on this one would make it ideal with a mixer.
Richelieu 10 year old
White pepper, dark chocolate, golden syrup and dried lavender aromas then lead to a super smooth, rounded and textured palate which impressed all. "Bright hit of spirit but it's gentle and so beautifully refined," Fiona found.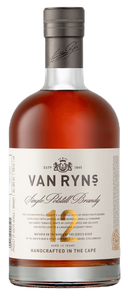 Van Ryn's 12 year old
Easy to see why this is a consistent award winner. Deep mellow spice with fruitcake aromas and flavours. Balanced and genteel with a delightful lingering finish. Very impressive overall.

KWV 15 year old
"It's like a warm, velvety hug," said Guy. Rich, complex with dried fruit leather or tameletjie, apricot, raisin and peach on the nose and palate. Elegant, gracious and distinguished. The aftertaste lingered long.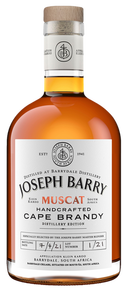 Joseph Barry Muscat potstill
There's no mistaking the muscat grapes used in the making of this brandy! The lush, floral heady aroma of rose geranium is front and centre. In the mouth it is polished with a smooth, rich molasses, dried peach and almost marmalade intensity.

Ladismith potstill
Caramel, butter, sultana and toffee are apparent both on the nose and in the mouth. "This is what potstill brandy is all about," said Clifford. So smooth and impressive, balanced, rich and long.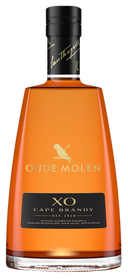 Oude Molen XO potstill
Brûlée with ginger biscuit and fudge aromas which lead on to gentle baked cookie, fynbos, sundried peach and fruit leather flavours. Refined, genteel and elegant with a lingering aftertaste. Complex and remarkable.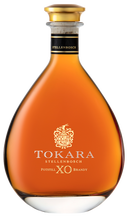 Tokara XO potstill
Coconut, crushed praline, ginger and maple syrup on the nose. Polished and incredibly smooth with a lovely citrus zest, dried apricot and caramel richness to its intricate palate. Accomplished and lengthy.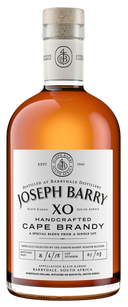 Joseph Barry XO potstill
Appealing molasses, thatch and apricot fruit leather aromas. Sweet oak spice in the mouth, with more of the signature apricot leather and wheaty richness. Elegant and intricate.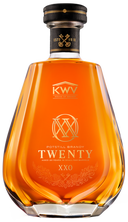 KWV XXO
Tangerine and orange zest with sundried apricot and a light spicy note on the nose. The same rich flavours in the mouth with honey, polished oak and baked fruitcake. Refined and supersmooth.