The charm of citrus
"Oranges and lemons" might bring to mind the rhyme involving the bells of St Clements – a childhood ditty that had its origins in London. Coincidentally, the church of St Clement Danes was near the wharves where sailing vessels would have unloaded exotic citrus fruit.
Tasting panel: Hector McBeth, Dominic Malan, Jean Buckham, Shayne Dowling, Fiona McDonald, Jane Eagar.

Gone are the days of the boring old gin and tonic with ice and a slice. The sheer abundance of gins available on the market these days is staggering. South Africans have taken this spirit distilled with juniper and a host of botanicals to heart – especially the ones which celebrate local flavours and aromas. This is a country blessed with one of the most biodiverse landscapes around so a simple rooibos, honey, pelargonium, Kalahari truffle doesn't really cut it any longer.
One of the biggest sub-categories of gin is citrus – and it covers all forms of citrus, from the humble orange and lemon to clementines, lime, grapefruit, mandarins, naartjies and kumquat. And it's not only South Africans who think that way. Beefeater has just launched a citrus version while Tanqueray's Flor de Sevilla has been on the market for three years. (Interestingly, Hector McBeth pointed out both were labelled as spirit aperitifs rather than gin, primarily because the alcohol by volume levels did not comply with SA liquor legislation.)
CHEERS publisher Shayne Dowling slipped a ringer into the mix in the form of the non-alcoholic Abstinence Cape Citrus! The bottles which stimulated the most discussion did so for different reasons. The first was the 500ml Ugly Gin Grapefruit and the second Inverroche's Coco l'Orange. Ugly gin is in a basic bottle, has a recycled paper label that has zero frills and imagery but exhorts anyone who buys it to recycle the bottle, even going so far as to offer a discounted refill. The Inverroche forms part of the Creative Collection and it certainly delivers what the label promises – cocoa and orange galore! It makes an impact more because of the familiarity of the chocolate aromas than because of the gin flavour.
Overall the panel was impressed at how varied the different expressions were – but felt that in some cases it was hard to call them true gin because the definition requires it to have a juniper-forward character. Nonetheless, the diversity of grapefruit, orange, lemon and more was a genuine treat.
(* Editor's note: Three popular local examples – Clemengold, Bloedlemoen and Boplaas 8 Citrus – were tasted in the May/June 2019 edition of CHEERS.)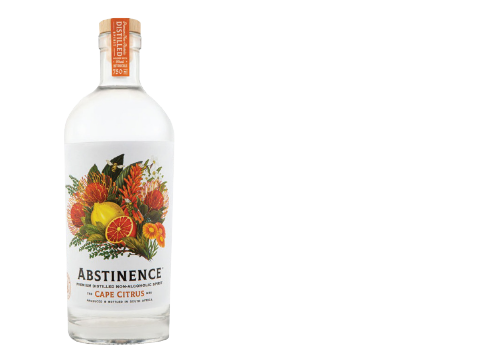 Abstinence Cape Citrus
Bold aromatics of spice – cinnamon primarily – on the non-alcoholic drink. Lots of favourable discussion about the label and presentation. The branding is to be admired, as is bringing a millennial market a product for them to enjoy guilt-free on the right occasion. A responsible choice with a measure of soda or tonic added.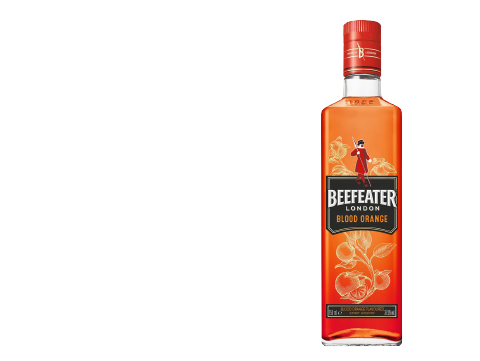 Beefeater London Blood Orange
Lovely aromatics – and there's no mistaking the citrus peel and bold orange notes. In the mouth had good texture and viscosity, Hector noted. "Lovely mouth feel," he said. Jean remarked on its apparent sweetness but said if served with a tonic or soda that would not be a problem because of the dilution. Fiona pointed out that with a slice of orange and a splash of bubbly and soda it would be a happy alternative to an Aperol Spritz.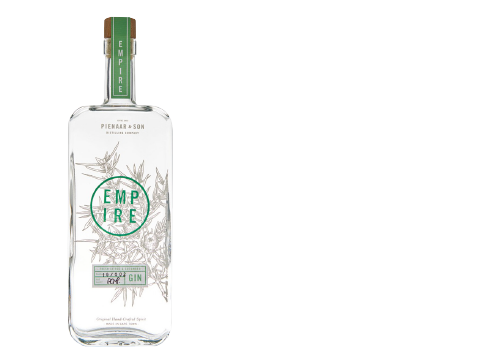 Pienaar & Son Empire citrus and cucumber
Serious and most easily identifiable as a genuine gin, albeit with lovely spicy citrus highlights lurking behind the juniper notes. And the citrus was identified as dried orange peel while there was also a bright lime oil element. Shayne and Jane both appreciated the vibrant heady spice notes of cardamom but thought the cucumber element was somewhat muted.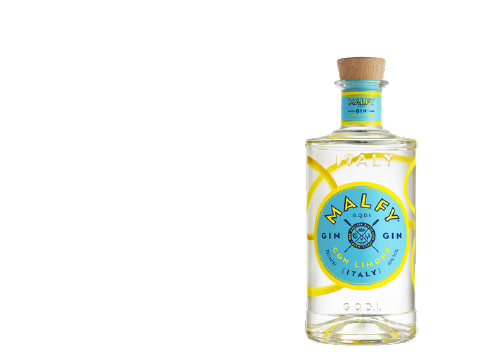 Malfy con Limone
No mistaking the lemon on this one! It's virtually a Limoncello gin Fiona said. Hector and Jean found lemon hard candy, boiled sweets or lemon sherbet while Shayne wanted to twist like he did last summer, likening it to the carbonated cordial! It was noted that it was the essence of simplicity and remains a popular, crowd pleasing favourite.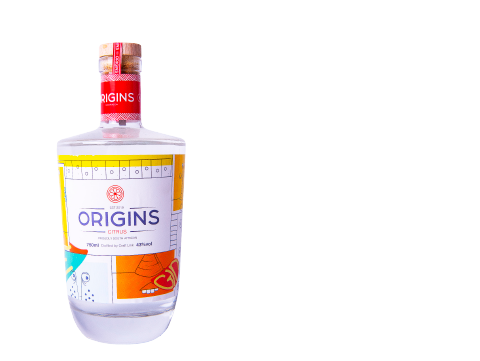 Origins Citrus
Another one with good gin character but the spice nuance dominated the anticipated citrus. Jane appreciated an organic base note while Jean found a grassy nuance. "Ginger root," said Hector who like the spice vibrancy.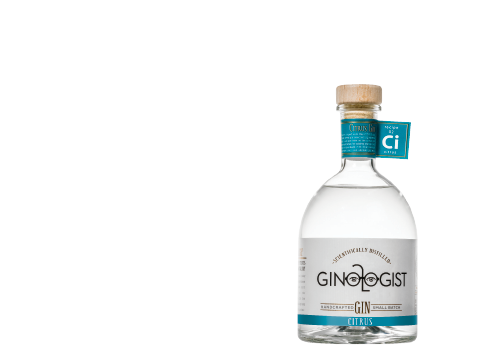 Ginologist Citrus
Descriptors ranged from lemongrass, green grass and burnt orange "like chucking orange or naartjie peels in a campfire," Jane said. "For me this was almost a cocktail on its own – and my notes said it has a bold orange note that is like an Old Fashioned fighting to be a Sidecar!" Fiona likened it to a slightly waxy lemon oil or candied citrus or lemon peel.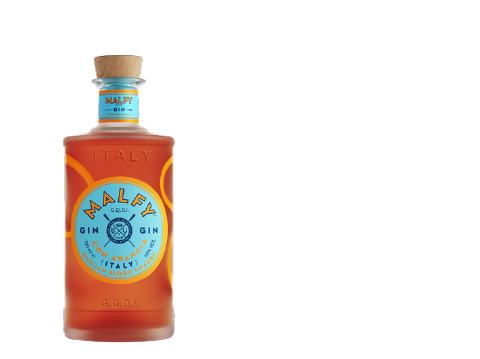 Malfy con Arancia
Taking inspiration from Sicilian blood oranges, this was a boldly coloured glass. The aromas and flavours are very bold and forward, a touch confected and reminiscent of cordial or orange syrup. "Fruit Sparkles," said Jane. "Mixed with tonic, I think the bitterness would tone down that confected, syrupy note," Jean said.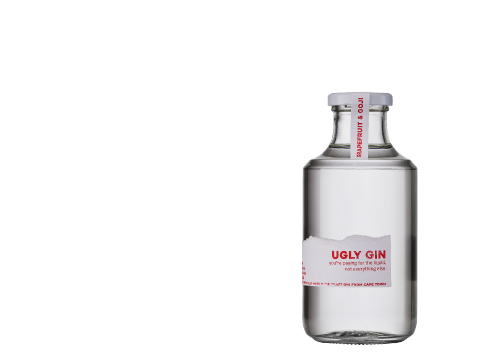 Ugly Gin Grapefruit
"A real surprise," Shayne said before going on to say he loved it. Good gin character, and like its label – no frills or fuss. Good grapefruit with some burnt, smoky spice – cloves and even a touch of caramel.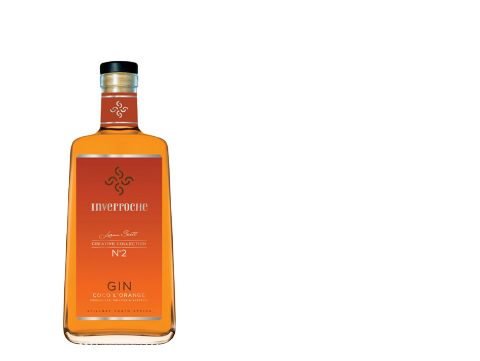 Inverroche Gin Coco l'Orange
Just like liqueur chocolates, was the panel consensus. No mistaking the dark cocoa and chocolate with citrus. Dominic thought this was the most interesting product in the tasting, finding juniper, rooibos and even a touch of burnt cheese on it. "This is one to enjoy with a soda rather than a tonic," Jean suggested. It is worth noting that the orange flavour is dialled down in contrast to the cocoa.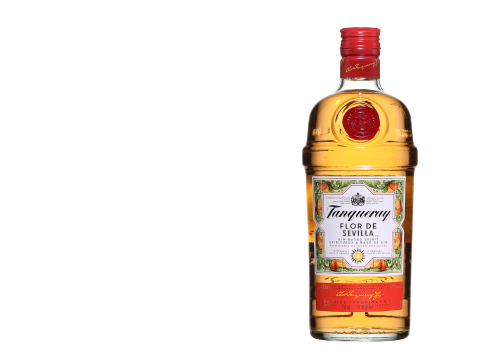 Tanqueray Flor de Sevilla
Like liquid Seville orange marmalade, Hector said. "It's got that beautiful typical marmalade bitterness. I'd drink this on its own as a liqueur rather than having it with a mixer," he said. Bright, vibrant and engaging both on the nose and the palate.