Goodness
gracious...
Food partnerships are legendary. A ploughman's platter has to have cheese and pickles. What are sausages without mash or fish without chips? And most things Italian have to have tomato and basil because they complement each other perfectly.

Simple foods are so satisfying: a good pie or hearty bowl of soup. Freshly baked bread. One of the most over used combos which is trotted out in any movie with Italian American characters has to be spaghetti and meatballs. But did you know the humble meatball is more than a one-trick pony?
There are some great origin stories about food. Not just about where the tomato or potato came from but about how dishes evolved. Steak tartare, that tasty dish of chopped raw beef with raw egg yolk, capers, shallots or onion, olive oil, gherkins and salt, allegedly evolved from the days of Mongol horsemen who would tenderise steak underneath their saddles. (It must be said that this has also been discredited somewhat although the Mongol warriors – or Tartars as they were called – were known to place thin slices of meat on their horses backs to protect their steeds from saddle sores.)
Meatballs are found in a host of different cultures and are thought to have originated in the East.
Food historians believe that China was where they first originated, around 200 years BCE. With international trade limited to camel caravans the practice of making small balls of chopped meat moved across to Turkey and the Middle East – and from there Europe.
Today, just about every culture on the planet has their own version of meatballs and that's proven by the array of different ways they are prepared and eaten around the world, including a delicious Japanese-style, grilled chicken meatball known as tsukune; Vietnamese chicken meatballs which are rolled in sugar before baking, to give them a sticky glaze, and served in lettuce wraps. Then there is a Mexican soup which features meatballs studded with zucchini, corn and tomatoes in a rich broth. In North Africa, Moroccan cooks make spiced lamb-and-rice meatballs using aromatic saffron while Norwegian meatballs are made with lamb and veal and feature a cocoa sauce in the recipe. Is it any surprise that in India, they're curried and contain cashew butter.
Of course here in South Africa, the meatball is better known as a frikkadel, and is usually prepared with beef mince, onion, bread, eggs and spices and then deep fried or baked.
The Americans celebrated National Meatball Day in March but who needs an excuse to cook a fabulous meal for friends and family, featuring the popular meatball? Capsicum Culinary Studio, South Africa's largest cooking school with six campuses across the country, suggested these two recipes from two of their chefs.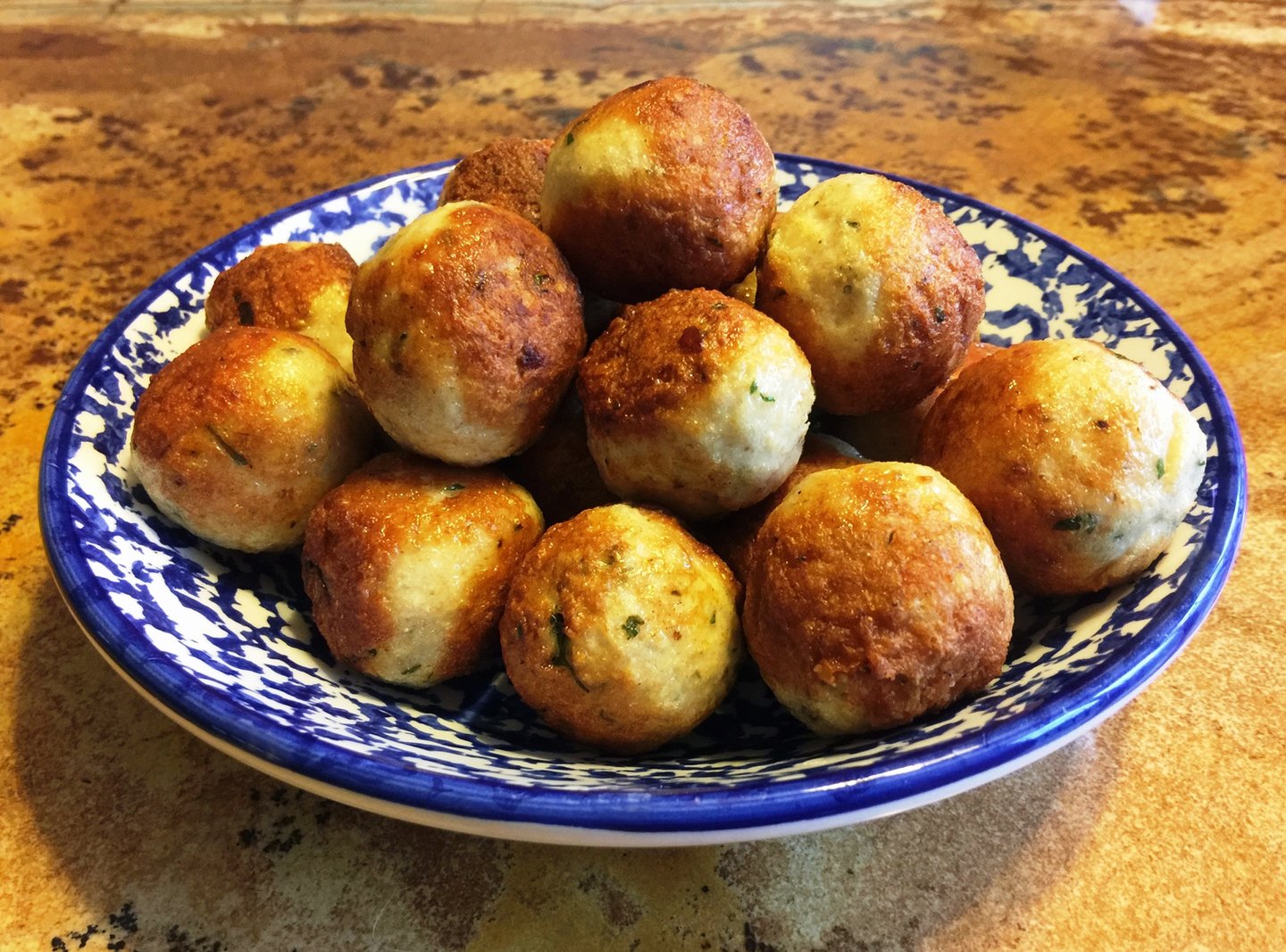 Asian Chicken Meatballs with an Asian Dipping Sauce
(courtesy Chef Chantel Williams, Rosebank campus)
Ingredients
500 g chicken fillets
2-3 garlic cloves, crushed
3 g of fresh ginger, peeled and chopped
3 Tbsp of fresh coriander, chopped
1-2 red or green chillies, deseeded
Method
Place all the ingredients in a food processor and combine until you get a fairly smooth consistency. Scoop up a tablespoon of the mixture and roll into balls, dust in flour and shallow fry for 3 to 5 minutes until golden brown and crispy.
Ingredients
4 Tbsp soya sauce
1 Tbsp lime juice
1 Tbsp brown sugar or palm sugar
½ Tbsp sesame oil
Freshly chopped coriander
Method
Whisk all the ingredients well and serve with the Asian chicken meatballs.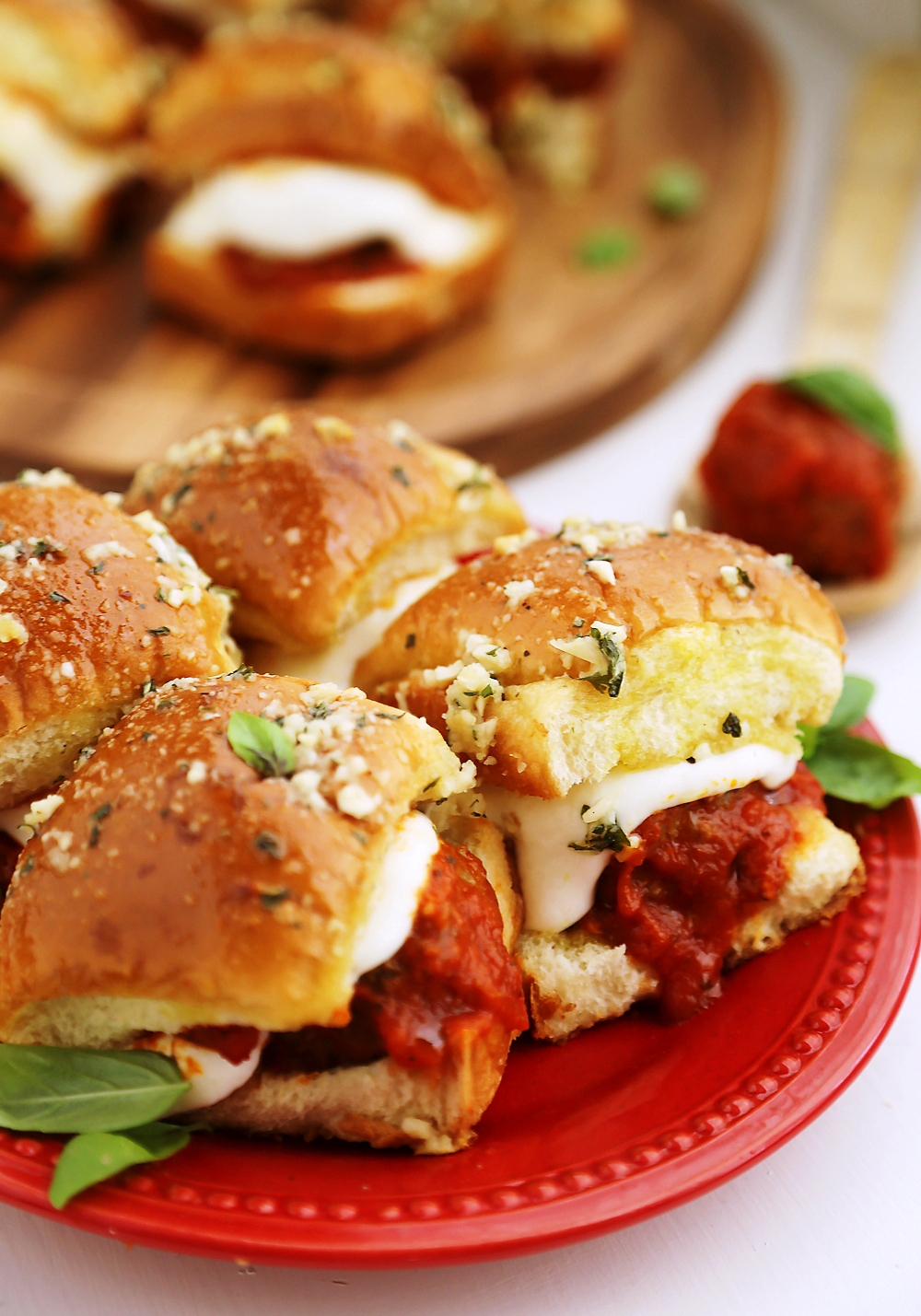 Monster Meatballs
(courtesy Chef Caren Marimuthu, Durban campus)
"My go-to meatball recipe is one I most often use for making meatball sliders, hence the name 'monster meatballs' because it's a little bigger than your average sized meatball. Sliders are perfect for a family meal and can last up to three months in the freezer."
(makes 12 slider meatballs or 36 regular sized meatballs)
Ingredients
500 g ground beef
250 g ground pork (can be substituted for finely diced bacon)
1 medium onion, minced
3 garlic cloves, crushed
180 ml breadcrumbs
5 ml paprika
5 ml dried oreganum
5 ml fresh thyme, minced
5 ml fresh rosemary, minced
10 ml salt & black pepper
1 egg, beaten
15 ml milk
15 g Parmesan cheese, grated
30 g butter, cubed (cold)
20 ml olive oil
To serve
12 Mini buns
Jar of tomato based pasta sauce
Basil
Grated cheddar and mozzarella
Method
Prepare a baking tray by brushing it with oil or coating with baking spray.
Add ground beef and ground pork to a large bowl.
Add onion, garlic, breadcrumbs, spices and herbs to the ground meat and combine
Mix in beaten egg, milk and Parmesan to bind together.
Divide mixture into 12 equal portions. Place a single cube of butter into each portion (as the meatball cooks, the butter melts and adds moisture to the meatball).
Shape the meatball around the butter cube forming a ball.
Evenly coat each meatball in olive oil, place on a prepared baking tray and refrigerate for an hour.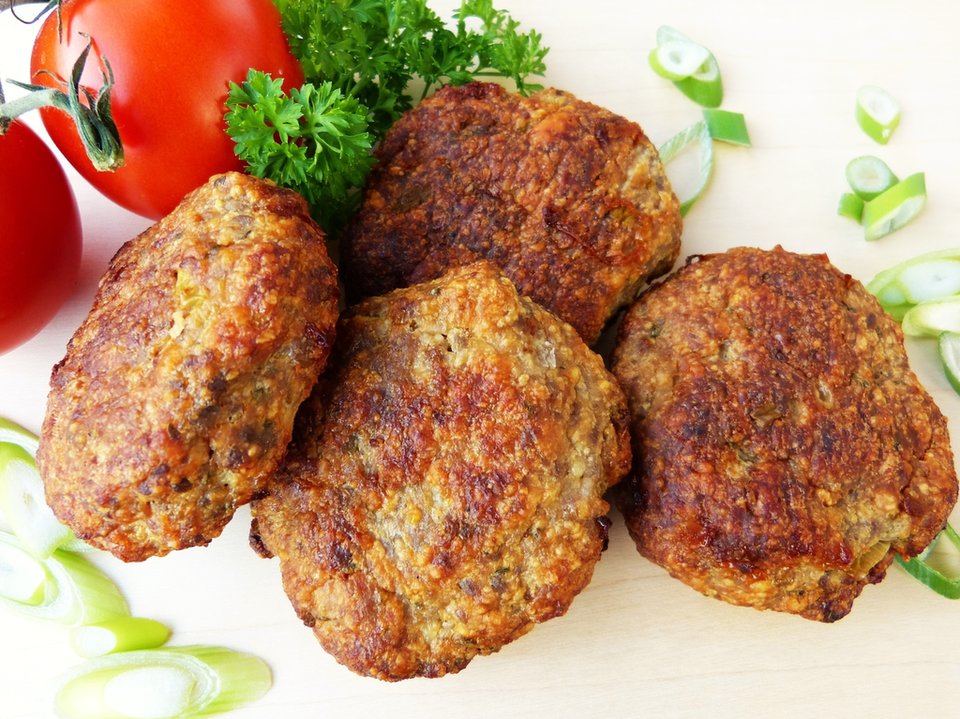 Preheat oven to 180°C.
Fry meatballs in a little oil, over medium-high heat till half done.
Once firm, gently press down using the back of a fork or spatula.
Slice 12 mini buns in half horizontally. Place bottom halves cut side up, onto a prepared baking tray. Place a meatball on each roll. Top meatballs with a tomato-based pasta sauce, add a couple of fresh basil leaves and grated cheddar and mozzarella. Place bun tops over the meatballs and bake for 10 to 15 minutes or until cheese has melted and sauce is heated through.