Fame for Watts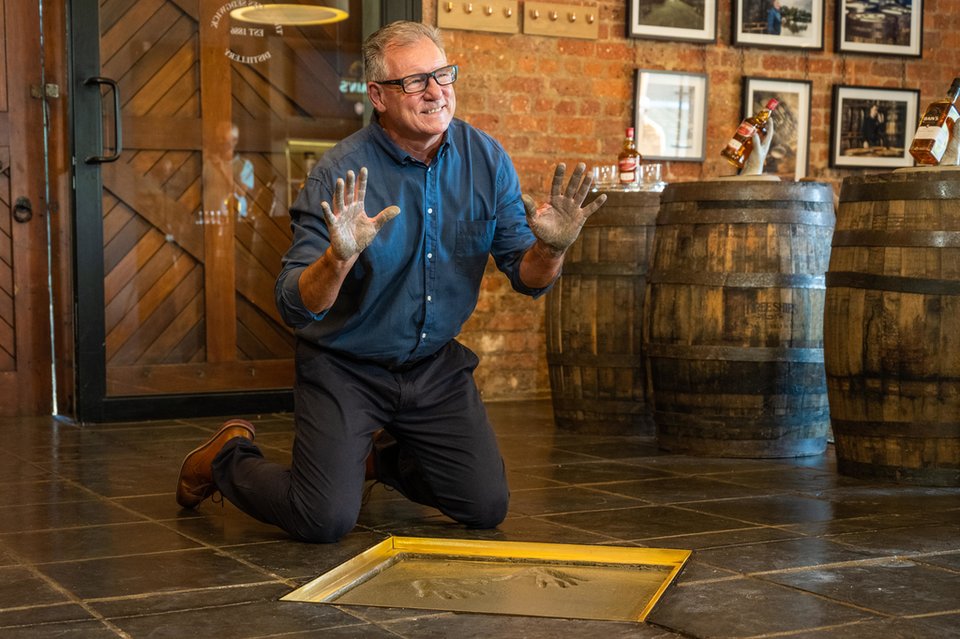 20 years ago South African whisky was not a thing. The locally produced spirit was not taken seriously locally, never mind abroad. So it is a singular achievement for Andy Watts, Distell master distiller and "father" of Three Ships and Bain's Cape Mountain Whisky to have been inducted into the global whisky Hall of Fame!
The induction took place in an online ceremony in March, with the global winners of the Icons of Whisky awards as well as the World Whisky Award winners announced simultaneously.
Watts is the 70th person to have had this honour bestowed on him since the Hall of Fame's inception in 2004. "The highlight of my career," is how he described the honour which is a permanent tribute to people who have made a significant and lasting contribution to the whisky industry.
Richard Rushton, Distell's CEO, says this incredible achievement is tangible proof of the lasting legacy that Watts has accomplished for Distell and South African whisky.
"Making whisky in those early years certainly came with its challenges, yet Andy persevered. With an unwavering passion for whisky, he dedicated his career in not only establishing the South African whisky category and subsequent world-wide recognition for the exceptional whiskies produced here, but today inspires a new generation of local craft whisky producers. He continues to be the driving force of the industry and we commend him for his dedication, innovation and commitment to South African whisky."
While the whiskies Watts has placed on the map have won a slew of awards, perhaps one of the most notable was that in both 2016 and 2018 he was personally recognised as "Rest of the World Master Distiller/Master Blender" in Whisky Magazine's Icons of Whisky Awards. And in the 2018 awards he was singled out as the "Global Icons of Whisky Master Distiller/Master Blender".
SA wine brands in World's Top 50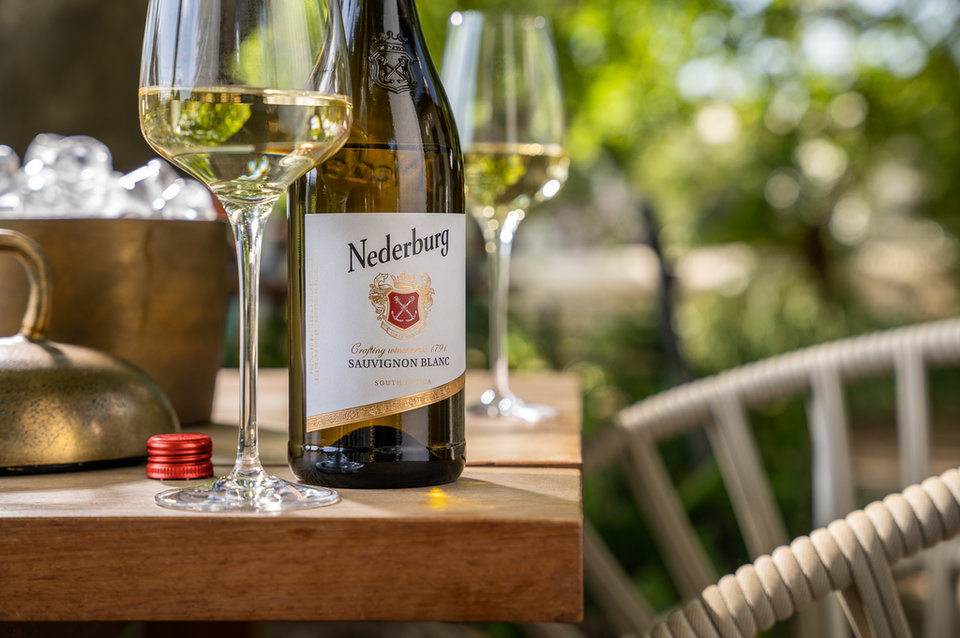 Two South African wine brands – Nederburg (34) and Bruce Jack (36) – feature on the recently published list of World's Most Admired Wine Brands of 2021, a ranking published annually by Drinks International.
The top 50 ranking is drawn up on the basis of the opinions of some of the world's foremost wine experts, marketers, retailers, buyers, bar owners, Masters of wine, educators and writers. Consistency and quality are key elements taken into consideration.
Drinks International editor Martin Green said: "The Most Admired Wine Brands 2021 highlights the most iconic, exciting and innovative producers in the world.
"To win a place on this prestigious list is a tremendous achievement. There are thousands of wine brands vying for attention around the world, but just 50 elite icons made the cut."
In 2020 the only two local brands to make the list were Bruce Jack wines and Kanonkop, the latter also singled out as the top brand for Africa and the Middle East – an honour which went to Chateau Musar of Lebanon this year.
It's the fifth time Nederburg has featured, having been included in 2016, 2017, 2018 and 2019 in 49th, 36th, 41st and 47th spots. 2021 marks the Paarl company's highest ranking at 34, something which managing director, Niël Groenewald was extremely pleased about.
"Such continued high-level affirmation for Nederburg is a huge boost as we build the brand's global presence. We've already taken the brand to a new level and continue to do so, thanks to continued local and international demand for our wines."
Savvy debut for cellar chief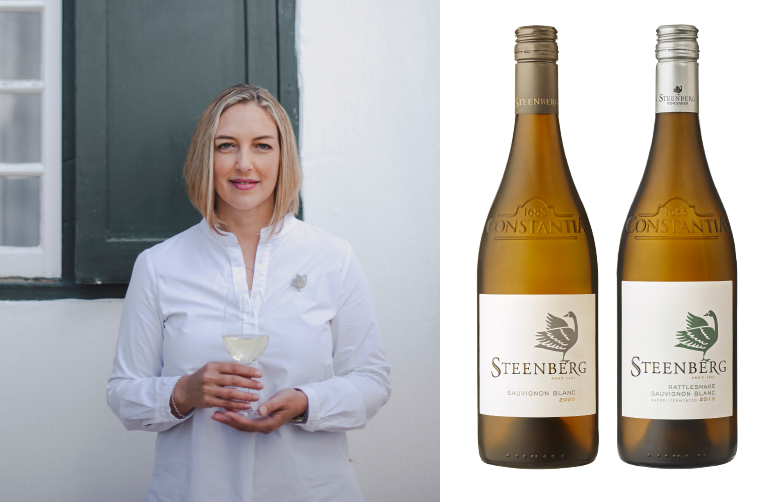 In June Steenberg cellar master Elunda Basson will celebrate her second anniversary in charge of the winemaking at this renowned Constantia winery.
But wine is not a product which can be rushed. It needs time to show its true colours. Hence the unveiling of the first sauvignon blanc Basson made, the release of the 2020 Steenberg sauvignon blanc.
"With the 2020 vintage I'm finally able to share my first Steenberg sauvignon blanc sporting a brand new elegant look, and I could not be happier. Our terroir inspires me every day to create the best wine possible to share with wine lovers. I hope everyone enjoys it as much as I do," she said.
Basson is keen to position Steenberg at the forefront of the country's sauvignon blanc producers – and a revamp of wine labels was as important as ensuring the quality of the wine that was bottled. Both the Steenberg sauvignon blanc 2020 and the Rattlesnake sauvignon blanc 2019 prominently display the distinctive swan, so synonymous with the property.
Key to both wines was vibrant acidity and flavour Basson said, praising the 2020 for its sumptuous entry and enduring length while the Rattlesnake is more textured with a rich, alluring mouth feel having been lightly wooded during its making.
Irish eyes are smiling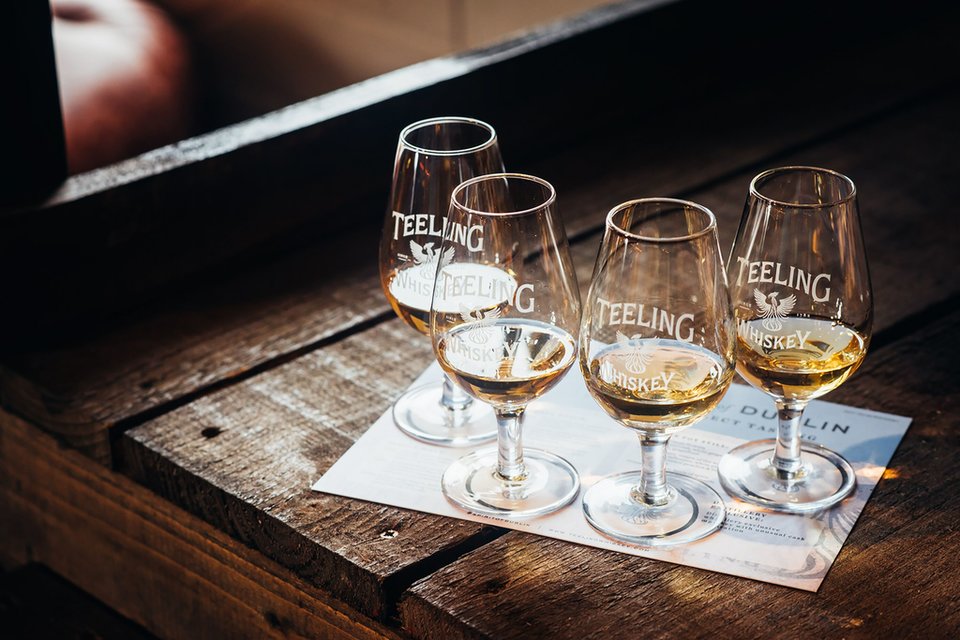 Great news for Irish whiskey enthusiasts is the announcement that Teeling whiskey is now available on local shores in a variety of expressions.
Regarded as one of the most progressive of an already impressive batch of Irish whiskies in South Africa, Teeling has released a trinity of the Small Batch, Single Grain and Single Malt whiskies.
Having made headlines in 2015 for being the first to open a distillery in Dublin in more than 125 years, Teeling's founders – Jack and Stephen Teeling – tasked head distiller Alex Chasko with respecting past generations of spirit makers but also with innovating the craft of whiskey. Chasko was up to the challenge, varying the style, time and number of barrels used for spirit maturation.
The past six years has seen Teeling whiskey notch up an impressive number of awards with the Teeling 24 year old Single Malt named as the World's Best Single Malt at the World Whisky Awards in 2019 a real feather in their cap.
Their suggestion for staving off winter's chill is to have a genuine Irish coffee – and they thoughtfully provided their recipe.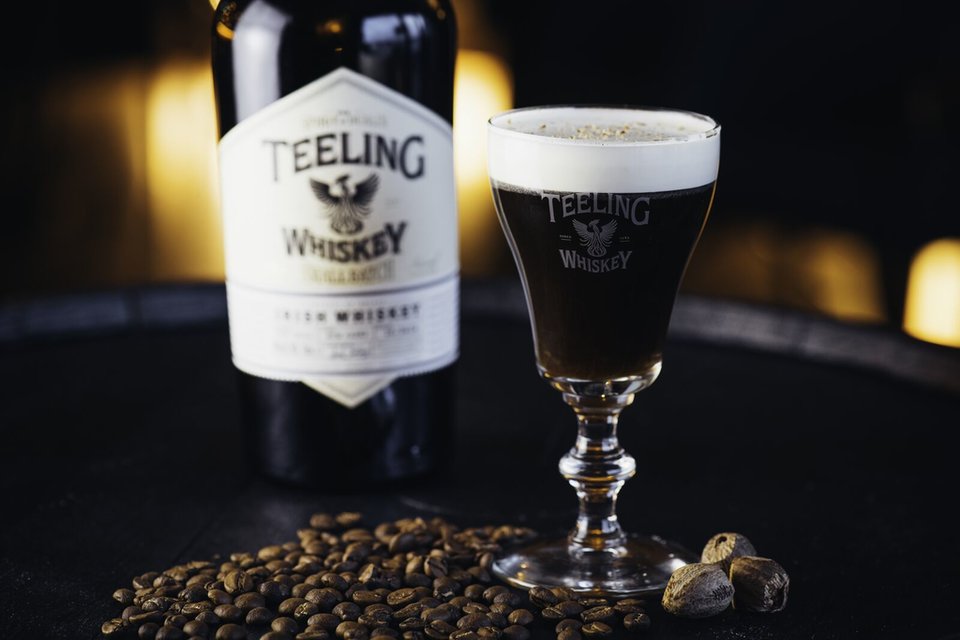 Teeling Irish Coffee
Ingredients
1 ½ parts Teeling Small Batch Irish whiskey
4 parts freshly brewed coffee
¾ part sugar syrup
Heavy cream, lightly whipped
Method
Pre-warm a heat proof glass (or mug) with hot water and let it stand for a few minutes. Pour out the water, and add the sugar syrup, Teeling Small Batch, and freshly brewed coffee. Stir, then top with a layer of lightly whipped heavy cream (pour it over the back of a spoon). Dust with freshly grated nutmeg.

Taste summer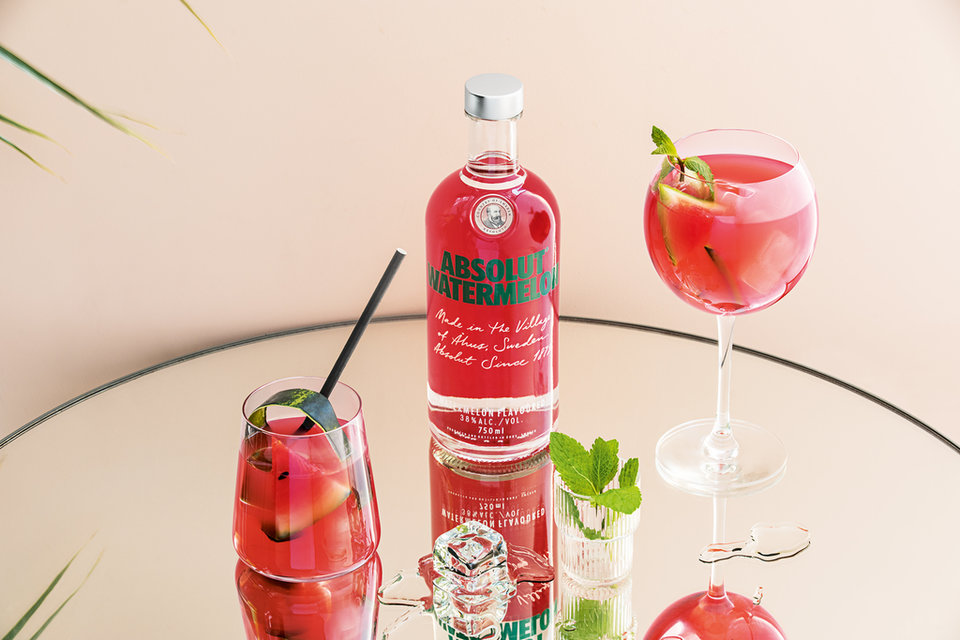 There's a new flavour in town – one which brings with it memories of summer, even if it's icy cold outside: Absolut Watermelon.
The distinctive vodka brand has a long history of innovation and driving the category of flavoured vodka forward. After all, it pioneered Absolut Peppar way back in 1986, changing the way barmen mixed the Bloody Mary cocktail as a result.
It followed up with Absolut Citron – and a host of other brands climbed onto the bandwagon.
Pernod Ricard's head of marketing for white spirits, rum and tequila, Sarah Mansfield said Absolut Watermelon was all natural with 0% added sugar and no colourants. "We believe this perfect balance between sweetness and a touch of tartness makes it ideal for those looking for something new, refreshing and free from artificial flavours."
Even more good news is that its alcohol by volume is also slightly reduced at 38%, making for a better balanced spirit. It also makes it ideal for mixed drinks like the Absolut Watermelon Spritz, a blend of vodka, simple syrup and sparkling wine.
But Absolut Watermelon mixes equally well with just tonic or soda water, making it a reminder of summer regardless of the season.
Calendar date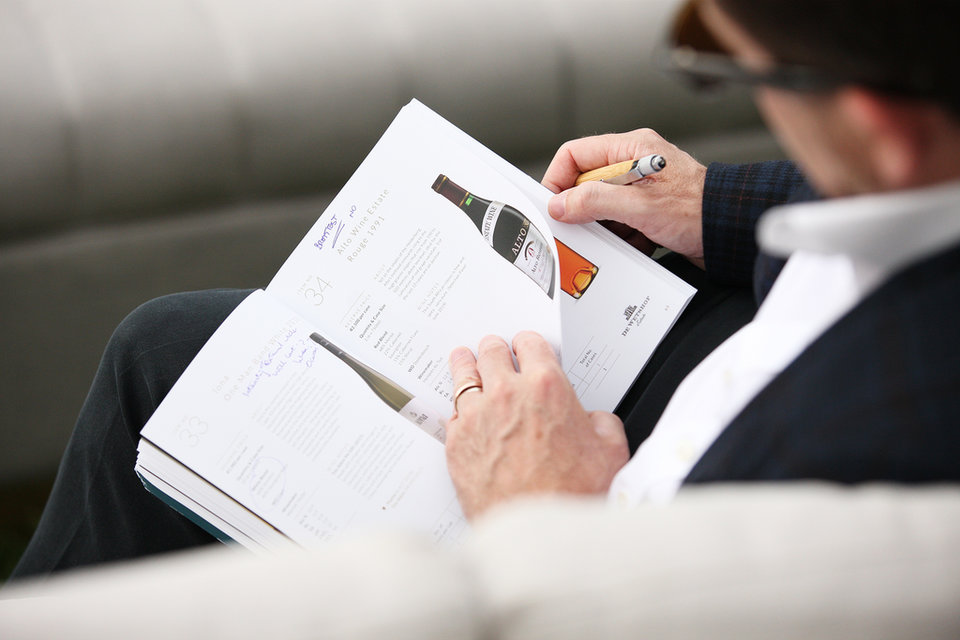 The Cape Fine & Rare Wine Auction takes place on May 22 and by being held virtually as well as live in Stellenbosch, it allows bidders at what used to be the prestigious – and exclusive – Nederburg Auction the opportunity to bid on outstanding lots.
The Nederburg Auction, begun in 1975, used to only be open to members of the trade – restaurants, clubs, guest houses, hotels and liquor retailers.
The wines selected for the auction represent the rarest and finest South African wines available today, including bottles meticulously preserved since the 1960s, wines produced under South Africa's pioneering Old Vine Project, and the highest quality wines from the country's most successful vintages – 2009 and 2015. Items up for sale include Chateau Libertas 1970, Kanonkop Paul Sauer 2009, Le Lude Rosé Agrafé 2012, Nederburg Private Bin Eminence 1999, Uva Mira O.T.V 2015, Vilafonté Series C 2005 and Zonnebloem Cabernet Sauvignon 1970, for example.
Wines were selected by Master of Wine Cathy van Zyl, wine critic Michael Fridjhon and Francois Rautenbach, manager of Singita Premier Wine Direct.
"It's been one of the most challenging years in the history of our industry," said auction director Niël Groenewald, "but the wines selected really showcase the outstanding talent in South Africa and the globally-competitive fine wines that are now being produced. Now more than ever, it's important to support our fine wine industry and its initiatives committed to preservation and growth, sustainability, diversity and inclusion."
Anyone interested in registering as a potential bidder should do so at https://capefinerarewine.auction/registration/ .
Seeing Red, not Rubicon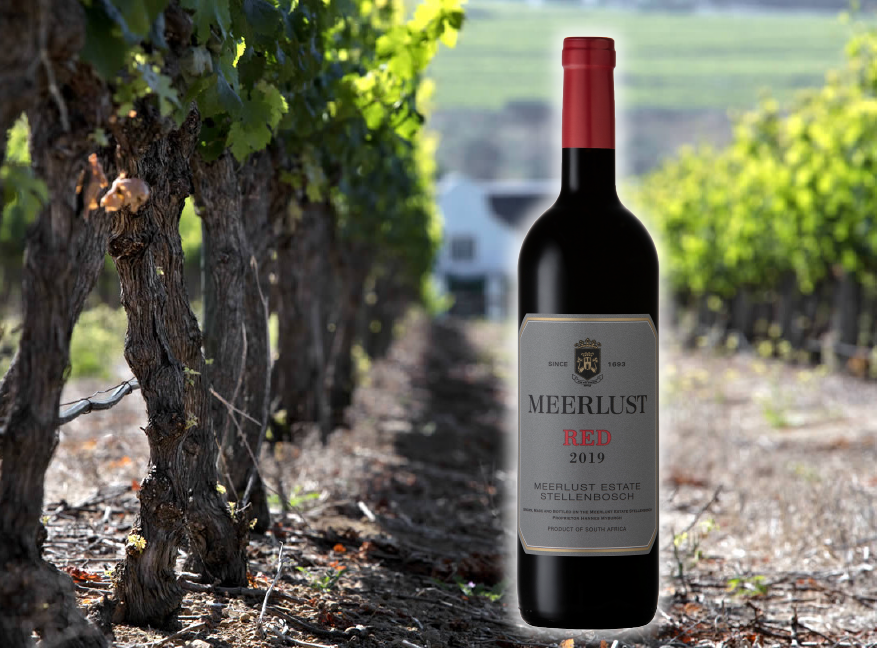 Stellenbosch wine estate Meerlust is renowned worldwide for its pioneering flagship red blend, Rubicon. But there is one rubicon Meerlust won't cross, and that involves compromising the quality standard expected of the blend.
It's only the fifth time since the maiden bottling in 1980 that Meerlust has declassified its Rubicon and instead released the wine as Meerlust Red 2019. (The previous Meerlust Red releases have been 1985, 1990, 2002 and 2011.)
Cabernet sauvignon (43%) dominates the blend with 31% merlot, 21% cabernet franc and 5% petit verdot. The higher percentage of merlot came as a result of the Meerlust duo of eighth-generation owner Hannes Myburgh and cellarmaster Wim Truter also deciding to forego bottling the 2019 merlot.
Former cellar master Chris Williams noted that 2019 vintage conditions were unusual with cooler weather mid-February and intermittent rain showers all the way through to March. February is usually when the winelands experiences some of the hottest days of the year – so this impacted the ripening, particularly on cabernet sauvignon and merlot.
These conditions, coupled with the hangover of three years of prolonged drought, took its toll. Current cellar chief Wim Truter said Williams had expressed doubts about the potential of the wine even before he left. Truter saw how the blending components evolved while in barrel and concurred, deciding to forego bottling a Rubicon for 2019.
The components were very good, he said, but lacked the intensity required for the estate flagship. Truter said the final blend, while accessible, still had sufficient complexity and structure to provide pleasure after eight years in bottle. He pointed out that experience had shown that other Meerlust Red vintages had surprised with their longevity. "But the big positive with this wine, in style as well as with its greater merlot content especially, is that it's softer and already approachable."
Top of the sales charts
Nearly 250 years ago in 1788, Jim Beam Straight Kentucky Bourbon was created by Jacob Beam – and it currently reigns as the world's number one selling bourbon.
The story goes that Jacob had a glut of corn – something South Africans would know as maize or mielies – and decided to distil the excess using his father's whiskey recipe. It took seven years before the first batch of Jim Beam bourbon was sold.
Containing a minimum of 51% corn to produce a sweet and grainy flavour, Jim Beam is aged for a minimum of two years in brand new charred oak barrels. The virgin charred oak barrels are what imparts the vanilla and woody flavour bourbon drinkers have come to know and love.
Throughout the process, Jim Beam is distilled at no higher than 80% proof (40% alcohol by volume) after which it is transferred into its distinctive clear glass bottles which puts the beautiful, caramel coloured bourbon on full display.
Top tier for Tokara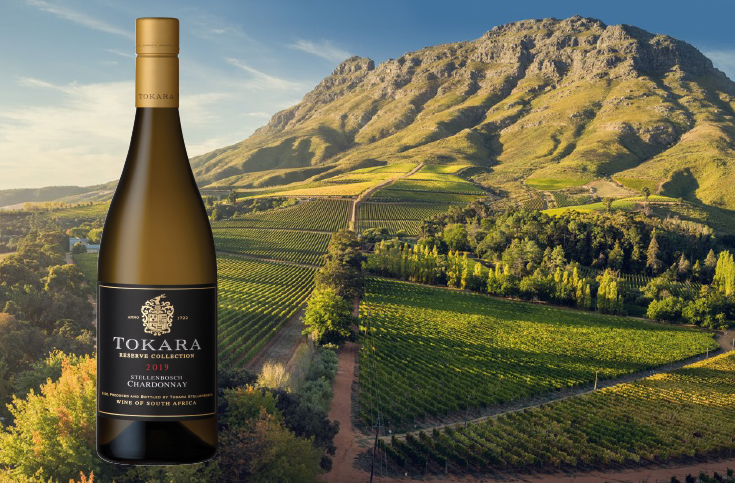 2020 was a bumper year for Stellenbosch winery Tokara. It was pronounced the Winery of the Year in the Prescient Top 20 and was based on the fact that no fewer than five Tokara wines are in the top 10 of a number of different categories.
Tokara's latest release is a Reserve Collection chardonnay from the 2019 vintage, described by winemaker Stuart Botha as a wine of restrained power and finesse.
Respected international critic and Master of Wine Tim Atkin scored it 93 points out of a possible 100 in his annual South Africa 2020 Special Report and wrote: "This is a brilliant first release from Stuart Botha: mealy, taut and well balanced."
The wine is the perfect foil with Drizzle and Dip foodie Sam Linsell's creamy chicken and mushrooms. Ideal for the lockdown home cook, Linsell's recipe is simple enough for midweek enjoyment yet sufficiently elegant for company with a glass or two of the Tokara Reserve Collection chardonnay of course!
The 2019 vintage has all the appeal of a vibrant wine with its fresh citrus character, yet comforts with a layered, creamy texture that stands up perfectly to the umami and creaminess of the dish.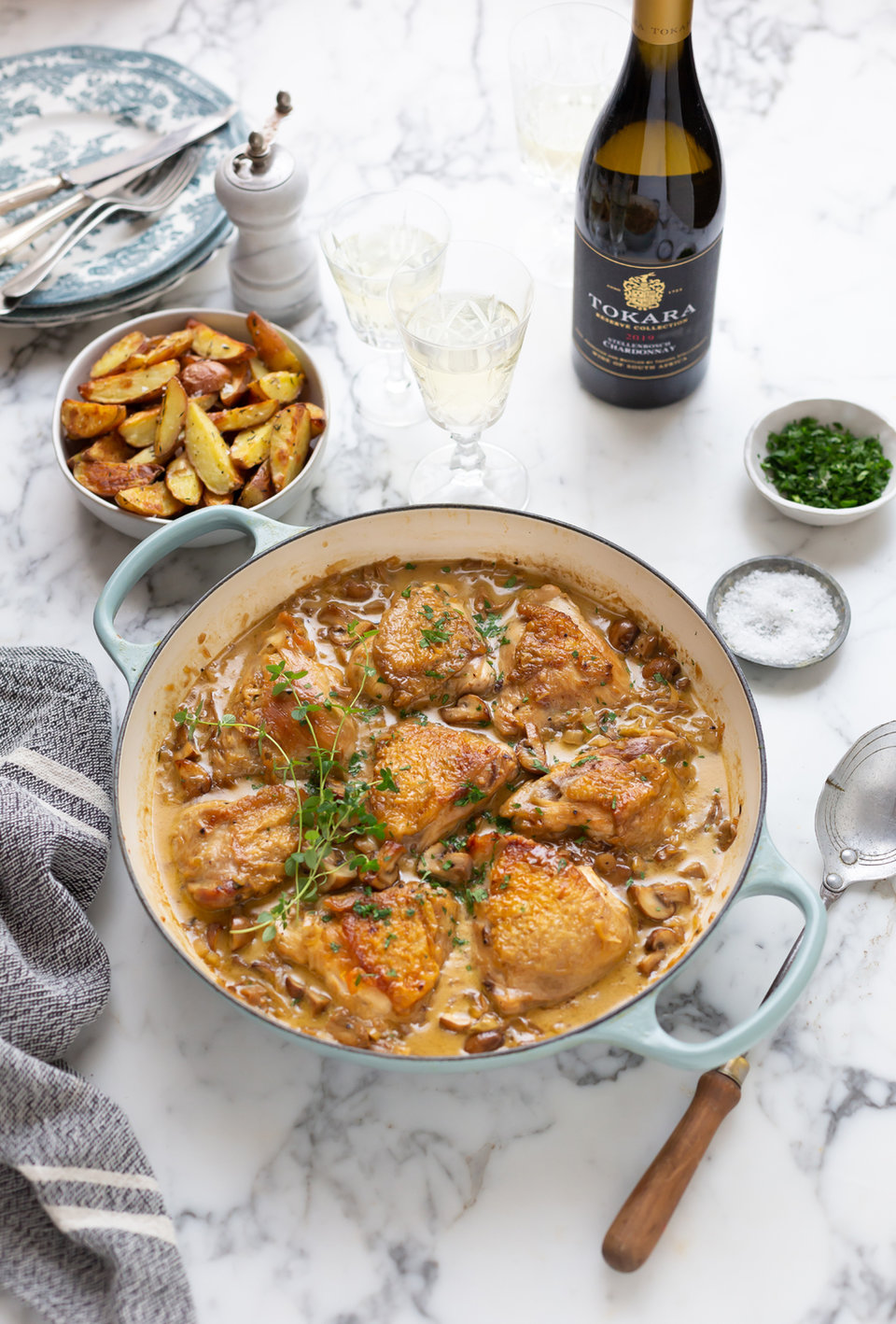 Sam Linsell's Creamy chicken and mushrooms
Serves 4
Ingredients
50 g dried porcini mushrooms
3 Tbsp Tokara olive oil
8 free-range chicken thighs (or thighs and drumsticks)
40 g butter
1 small onion, 2 shallots or half a large onion, finely chopped
1 large leek or 2 small leeks, washed and sliced
3 cloves of garlic, crushed
½ cup dry white wine
1 cup chicken stock
½ cup cream
250 g portobello mushrooms (1 punnet) cut into quarters
40 g butter
small bunch parsley chopped to garnish
salt and pepper
Method:
Cover the dried porcini mushrooms with 200ml boiling water and allow to soften for 20 minutes. Heat the olive oil in a large casserole dish or non-stick frying pan and season the chicken pieces well with salt and pepper. Fry the pieces on both sides until golden brown. Remove and set aside on a plate. Drain off some of the fat if necessary and add the butter, onions and leeks. Sauté over a gentle heat until softened. Do not brown. Add the crushed garlic and cook briefly until aromatic. About 1 minute. Deglaze the pan with the white wine and allow it to bubble for about 2 minutes before adding the chicken stock.
Drain the porcini mushrooms and chop them up. Add them into the dish with the soaking liquid and the cream. Season with salt and pepper. Add the chicken and any juices back into the dish and cook over a gentle heat for about 20 – 25 minutes. Half with the lid on and half with the lid off. If you do not have a lidded casserole dish, you could start off the cooking in a non-stick frying pan and then transfer to an ovenproof dish and cover in foil and roast for 30 minutes and a further 10 minutes with the foil off. A few minutes before the chicken is ready, sauté the quartered mushrooms in butter and stir them through the chicken. Scatter finely chopped parsley to serve.

Championing conservation
Journey's End vineyards is the latest South African wine farm – the 45th – to be recognised by the WWF as a Conservation Champion. The WWF (Worldwide Fund for Nature) awards this status on wine farms which prove their commitment to conserving the natural environment, both fauna and flora.
Conservation Champion farms embrace regenerative farming practices, including conserving natural systems and biodiversity on their land as well as adopting optimal water and energy efficiency.

Bought by the Gabb family in 1996, Journey's End Vineyards has a focus on ethically and sustainably producing excellent wines. MD Rollo Gabb said: "We have a deep respect for the environment at Journey's End and are dedicated to regenerative farming practices, conserving previously unprotected natural systems, promoting biodiversity and the efficient use and management of water and energy.
"We love the area's wildlife, birdlife and nature and have set aside 22 hectares of land to conserve and re-introduce indigenous wildlife and plant life species, most notably the critically endangered Swartland shale renosterveld and vulnerable Boland granite fynbos. We restore areas on the farm where vines have been previously uprooted, by planting more indigenous species. New floating wetlands will increase aquatic biodiversity, improve water quality and create a habitat for water birds."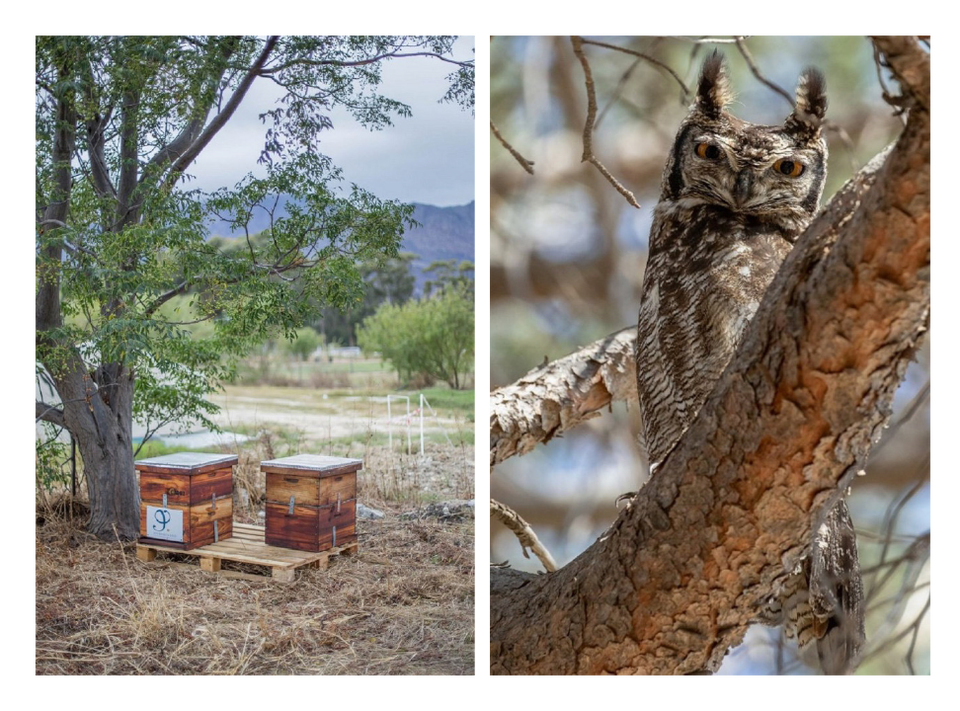 Cover crops such as wheat and lupins planted between the vine rows choke out weeds and thus negate chemical sprays as well as preventing erosion and topsoil loss.
"The introduction of Egyptian geese (to control snail populations) and spotted eagle owls (to control rodents) and the use of natural pesticides all play their part in ensuring that the environment is preserved and protected," Gabb said.
The notoriously strong wind, the Cape Doctor, also plays its part in keeping the vineyards free of fungal disease and pests.
"We'll continue our focus on benefitting our surroundings environmentally, socially and ethically to ensure that we leave a legacy for generations to come," Gabb said.