The grandest of them all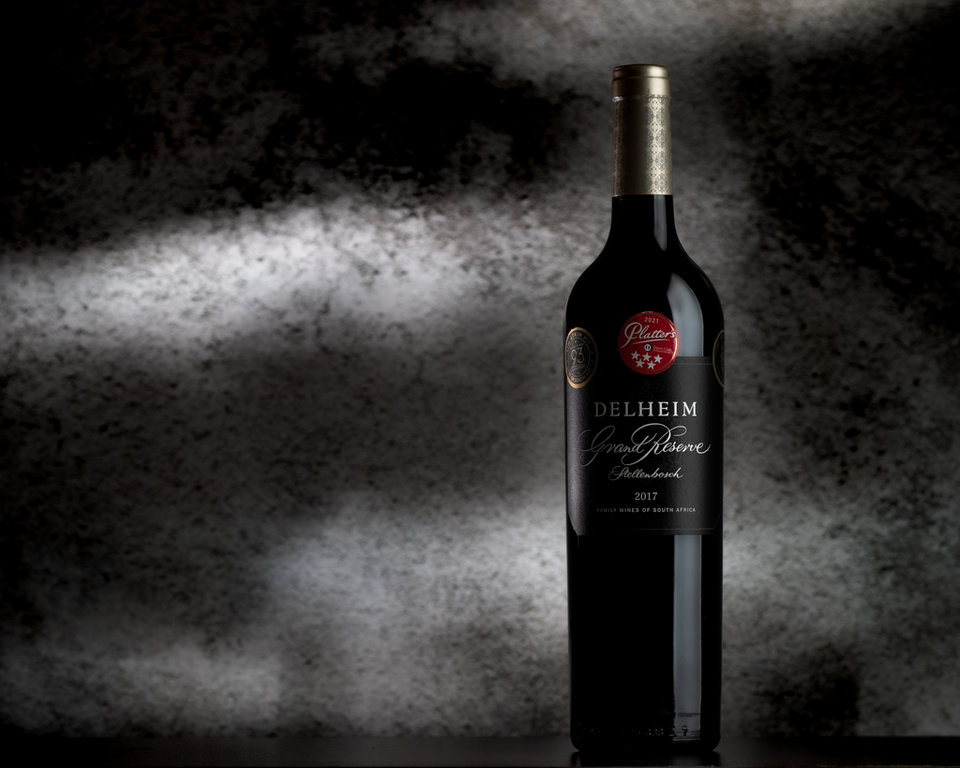 Four years ago the Western Cape was in the dusty grip of a five year drought – but the 2017 vintage turned out to be one for the ages, a great year for wine.
One of the pioneers of the Stellenbosch Wine Route, Delheim, has just released its premier offering, the Grand Reserve. Coincidentally, it's 40 years since it was first introduced and the latest release is from the now fabled 2017 vintage.
Only produced in exceptional years when the conditions are absolutely ideal for a true flagship wine, the first Delheim Grand Reserve was released way back in 1981. Winemaker at the time, Kevin Arnold, was fresh from working at Mondavi in California and was keen that the Grand Reserve be the best expression of both vineyard site and vintage.
The attention to detail in ensuring the best possible quality hasn't wavered in 40 years, with the expression of its great cabernet sauvignon vineyard on the slopes of the Simonsberg always the goal.
Winemaker Roelof Lotriet said this milestone reminded him of a biblical parable. "The principles from the parable of the wise man building his house upon rock were instilled in me from a young age. Delheim has made wine for 82 years. It has understood the value of good sites and specific terroir as a foundation of world-class wines. In the case of the Grand Reserve cabernet sauvignon in this specific location has made the variety the wine's dominant building block."
The 2017 reflects its exceptional vintage having been awarded five stars by the Platter Guide and 93 points by international critic Tim Atkin.
"Making a great wine once is easy," said Lotriet. "Delivering an exceptional wine that is consistent in quality – for 40 years – is no small feat."
Bold new Three Ships whisky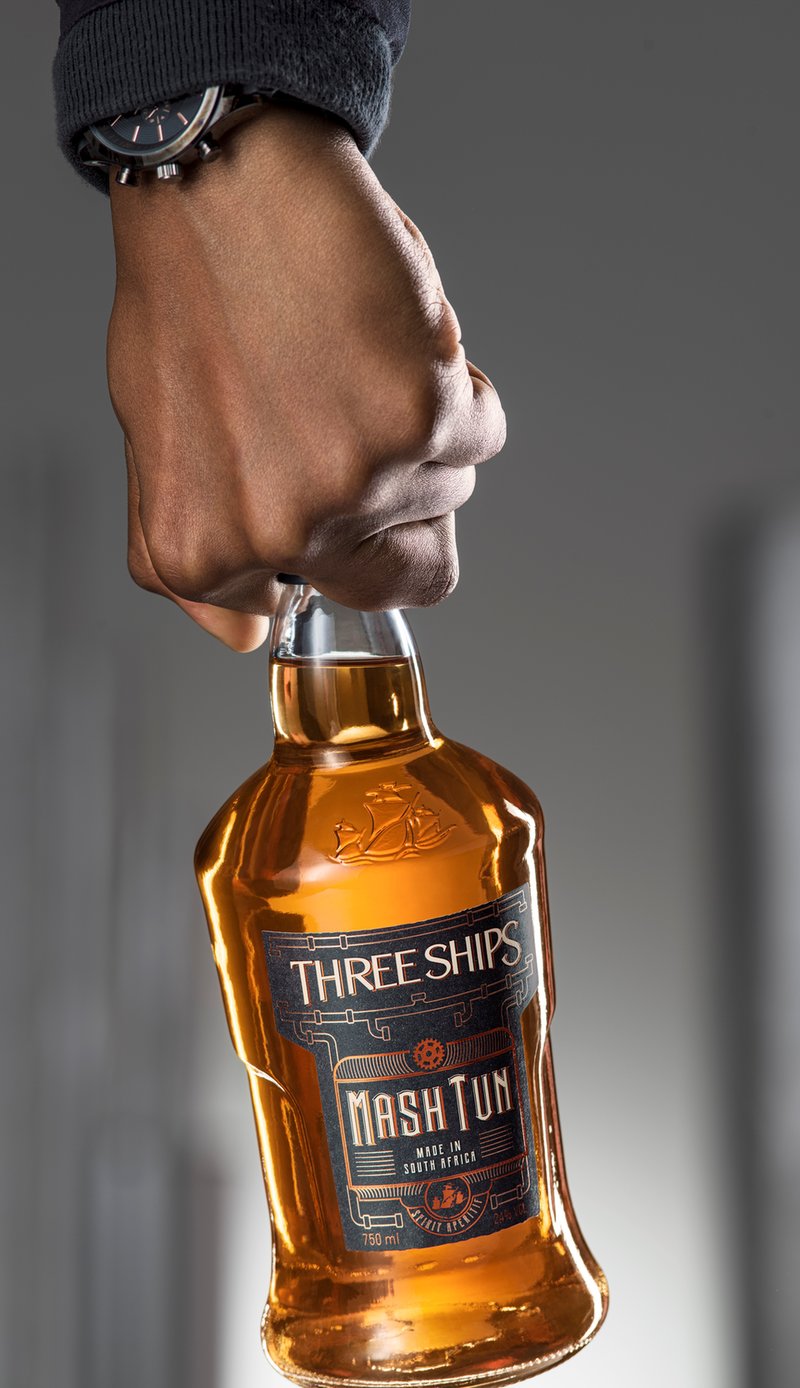 Bold and innovative with spice highlights but a deliciously smooth flavour is what the Three Ships whisky team promises for their newly launched Mash Tun whisky. And at 24% alcohol by volume it's lighter than the standard bottlings.
"The challenge behind Three Ships Mash Tun was to create a drink that would be a category breaker appealing to sweeter South African palates but still full of complexity," said marketing manager Meryll Stocks Roos.
What can whisky enthusiasts expect? Three Ships Mash Tun is mellowed in wood and enhanced with flavours of vanilla, toasted oak, maple, orange and cinnamon. Perfect to share with good friends, neat, on the rocks or mixed. "Because it's an approachable and versatile choice, it's easy to enjoy as a sun-downer or beyond," said Stocks Roos.
And the name Mash Tun? At any distillery, the mash tun is crucial to the process of making whisky. It's the large vessel where malt, water and heat meet to combine something special. It's a place that mirrors the dedication, hard work and innovation of the people at the James Sedgwick Distillery in Wellington.
(Three Ships Whisky supports responsible drinking. Alcohol not for persons under the age of 18 years.)
Savvy for summer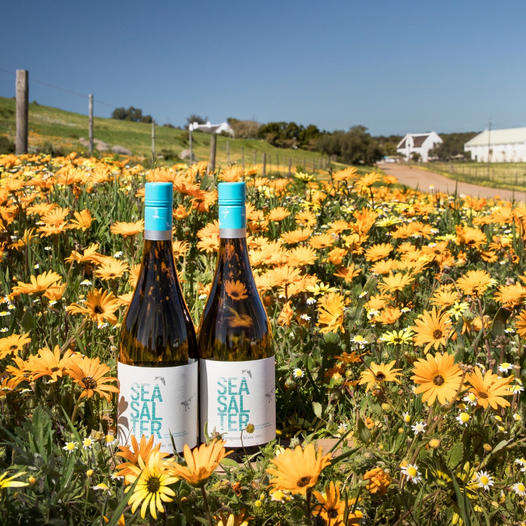 Spring on the West Coast is a truly special time. Indigenous flowers carpet the land around with fields of white, yellow, orange, violet and purple – and people flock to witness this annual spectacle.
Peter Pentz junior of Groote Post, one of the pioneering wine farms in the Darling hills area, is fortunate enough to have grown up with this annual display. "September is a magical time," he said. Not only for the beautiful floral spectacle but also because it's when Groote Post releases its popular Seasalter sauvignon blanc.
Seasalter is Groote Post's acclaimed flagship sauvignon blanc which contains a 10% portion of semillon as well as a touch of oak. "We expect Seasalter 2021 to meet all the expectations of our loyal Seasalter fans," Pentz said. "It is a beautifully composed complex wine with the sauvignon's zesty acidity and vibrancy perfectly balanced by the richer notes and fuller mouth feel added by the semillon component."
Nick Pentz shared the story of naming the wine: "When we were launching our maiden 2015 Seasalter, we wanted to come up with the perfect name to portray our unique terroir: the icy Atlantic, waves crashing on broken shells, invigorating salty sea mist, kelp and minerality. It was my wine travels to the UK that surprisingly provided the answer. I happened to visit a tiny medieval village in the Canterbury District of Kent, by the name of Seasalter, which had been a centre for salt production in the Iron Age. I knew immediately that Seasalter was the ideal name for our new flagship as it superbly captured the essence of our wine in one word."
Maintaining balance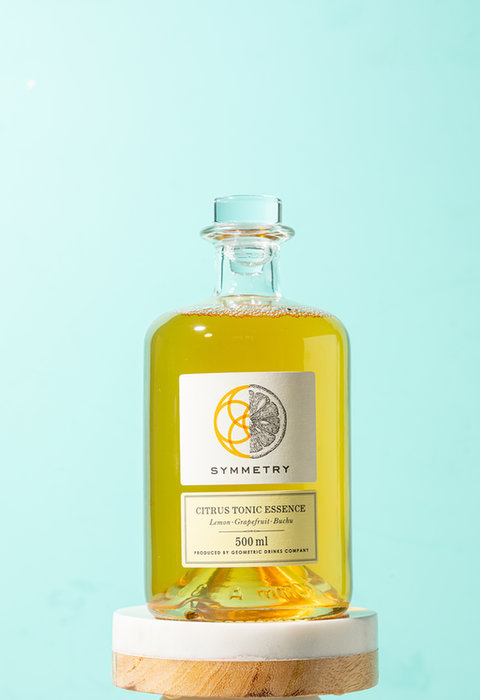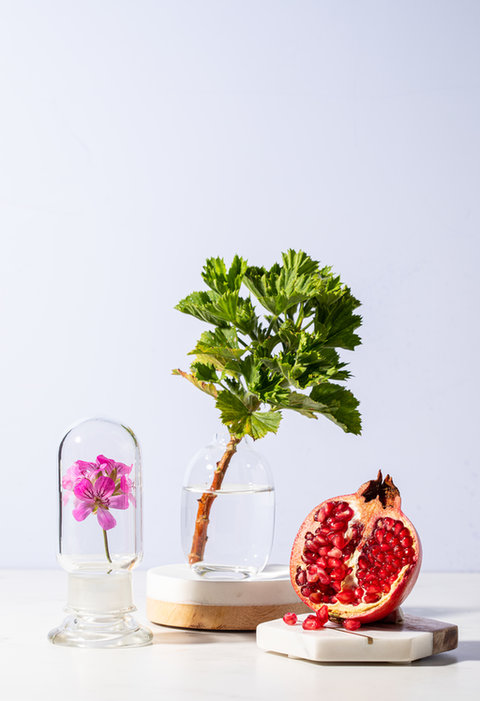 Seasonal change brings out a lightness of mood and bearing in most people – and along with it a change in drinks choices.
Gin and tonics, Aperol spritzes, long, frosty cocktails with mint, fruit and possibly umbrellas make their way back onto outdoor decks, patios and poolside areas all over the country. Symmetry drinks have something to add to the household drinks cabinet or cocktail trolley: a range of botanical tonics.
Sure to be popular this summer, the Symmetry botanical tonics are firstly alcohol-free which means there is zero remorse or regret and secondly, they contain 25% less sugar than regular tonics. So no counting calories or limiting the drinks intake to just one or two!
The range includes citrus, spice or floral flavours and its makers vow that the balance of savoury, tart and bitter nuances is ideal and tasty. For more information and inspiration visit http://geometricdrinks.co.za
Dear Santa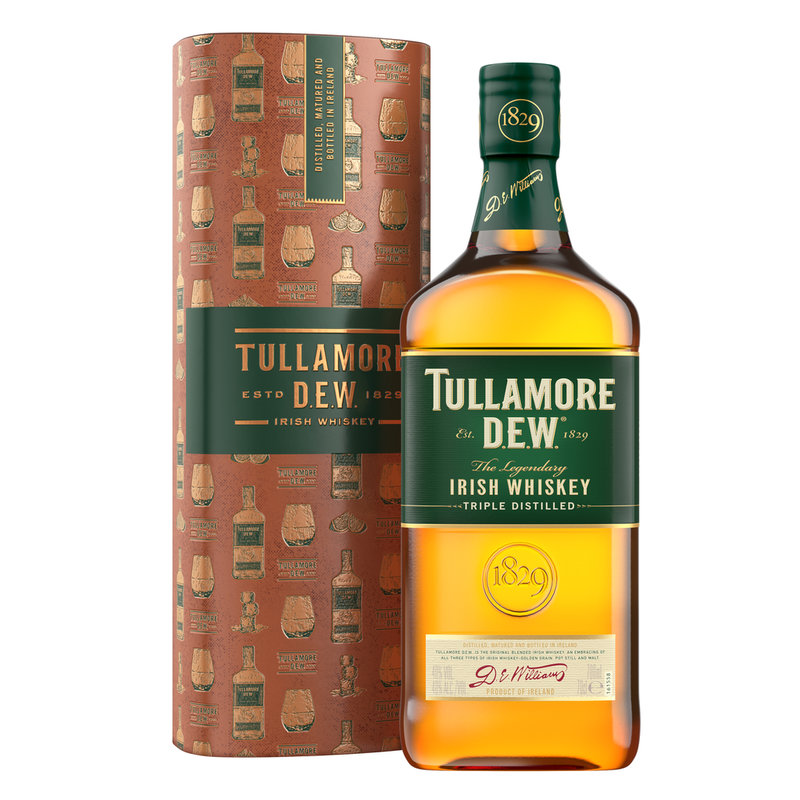 Reindeers, elves and Christmas trees already festoon supermarket shelves, signalling that the festive season is almost here.
It is apparently more blessed to give than to receive so if any ideas are needed for ones you love – and who are fans of Irish whiskey – look no further than the special gift offering from Tullamore D.E.W. this year.
There's always the original Tullamore D.E.W. in a stylish and classic gift tin, the original Tullamore D.E.W. in a two-glass gift pack, or the new Tullamore D.E.W. XO Caribbean rum cask finish. (The Tullamore D.E.W. XO Caribbean rum cask finish was created for the growing numbers of whiskey explorers worldwide, and this new edition is finished in carefully select barrels previously used to age Demerara rum.)
Look out for any of these packs in your nearest TOPS at SPAR outlet.
X marks the spot!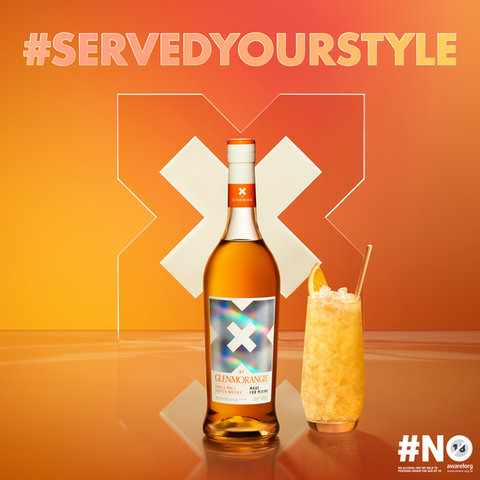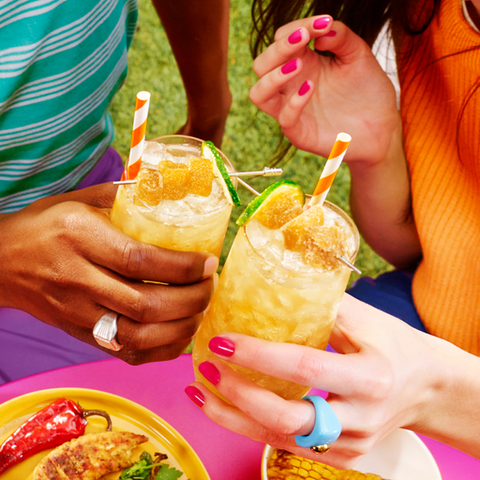 Imagine having the job of conceptualising and developing new whiskies? That in itself would be a dream job for many. Glenmorangie's whisky creators are endlessly imaginative in their quest to dream up delicious whiskies. They make their more delicate, fruity spirit in Scotland's tallest stills, and age it in the world's finest casks.
"X by Glenmorangie was crafted for all occasions and everyday enjoyment," said David White, the marketing director of Moët Hennessy Africa and Middle East. "It's delicious neat and pairs wonderfully with various mixers to create delicious, easy-to-make drinks." The inspiration, he said, was the myriad flavour possibilities whisky can bring.
Dr Bill Lumsden, Glenmorangie's Director of Whisky Creation, said: "X by Glenmorangie came from our dream of creating even more flavour possibilities, with a single malt that's not afraid to mix. Consulting with top bartenders, we crafted this sweeter, richer single malt for all those enjoying mixing at home."
This luscious whisky is an extravaganza of flavours, from pear, vanilla and honeysuckle to orange sherbet and chocolate fudge. Expertly created from a combination of whisky aged in bourbon casks, and some finished in new char oak casks, its sweet and rich taste both complements and cuts through all manner of mixers, for delicious drinks.
Anyone looking for ideas of what to do with this new whisky should visit www.glenmorangie.com for a host of ideas and recipes.
Islay's number one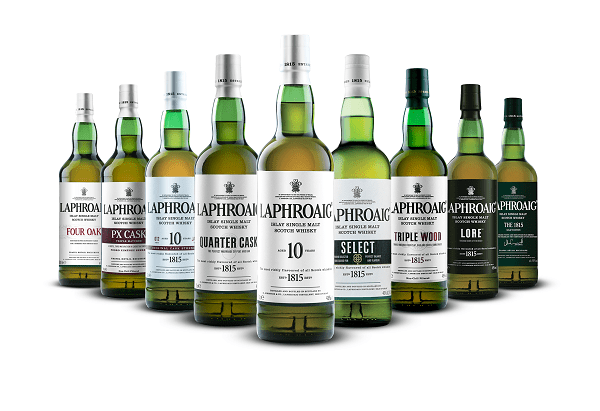 From a storm-lashed island off the west coast of Scotland to the southern shores of Africa, comes Laphroaig – pronounced "la-froyg", a Gaelic word meaning "beautiful hollow by the broad bay" – the number one Islay single malt whisky, loved the world over.
Since 1815, when the distillery was officially founded on Islay by farmers Donald and Alexander Johnston, a small team of islanders have combined ancient skills, a dedication to quality and the mystical, peaty water of the Kilbride Stream to create what is considered to be the most distinctive single malt in the world.
Laphroaig is rich, powerful and has an unmistakable, authentic peat smoke flavour, enhanced by the salt and sea air. It's the signature taste Laphroaig drinkers crave. For over 190 years, this exceptional whisky has been made the same way – with every step and every time-honoured ingredient added just the way it was from the beginning.
Laphroaig was born in a place like no other and forged by people like no other – people of passion, conviction and a vision of nurturing a whisky of immeasurable depth and complexity. It ages primarily in first-fill bourbon oak barrels – some for 10, 18 and even 25 years – all the while breathing in the salt and sea laden air, fresh from the shores of Laphroaig Bay.
It's the number one selling Islay single malt Scotch whisky for a reason – that is because of its special taste and the range of age options available: Laphroaig 10 Year Old, Laphroaig 10 Year Old Cask Strength, Laphroaig Quarter Cask, Laphroaig 18 Year Old, Laphroaig 25 Year Old, Laphroaig Select, and Laphroaig Triple Wood.
Success at 2021 Michelangelo awards
Stellenbosch winery Kleine Zalze is on a winning streak: it was awarded top honours at the Michelangelo awards, winning a number of category trophies and outscoring the competition.
Event organiser Lorraine Immelman said Kleine Zalze was awarded both the chenin blanc and sauvignon blanc trophies for their Kleine Zalze Family Reserve chenin blanc 2020 and Kleine Zalze Family Reserve sauvignon blanc 2020 and based on its overall performance, it was also named 2021 Top Producer.
"It is clear that producers, marketers and retailers highly regard the status of the brand and appreciate the value which a Michelangelo award brings to their wines and spirits," she said when asked about the high number of entries for 2021.
Bragging rights for the top individual score – 98.75 points out of a possible 100 – went to Benguela Cove for the Catalina semillon 2019. Demonstrating that success was no flash in the pan, Benguela Cove was also awarded the Airlink pinot noir trophy for the Vinography series pinot noir 2019.
Meerhof was awarded a grand prix trophy for its outstanding dessert wine, Meerhof Mooistrooi straw wine 2021. While the trophy for highest scoring Cap Classique was awarded to Graham Beck for the 2017 Cuvée Clive.
Special Awards for the best organic wine went to Stellar Winery for Heaven on Earth organic muscat d'alexandrie; The Grape Grinder whose Bag-in-Box 3l Fynbos chenin blanc 2021 was awarded the most innovative packaging award and the Best Old Vines wine in show went to Bellingham Wines' The Bernard Series Old Vine chenin blanc 2019.
Oude Molen's XO Cape brandy impressed the judges enough to secure both the spirits grand prix trophy for the highest scoring spirits entry and the Mantis brandy trophy for the top scoring brandy.
Musgrave spirits' copper black honey brandy won the prize for most innovative product while Benedict's blueberry and elderflower premium gin was awarded the gin trophy.
(Full results are available on www.michelangeloawards.com)
Curiouser and curiouser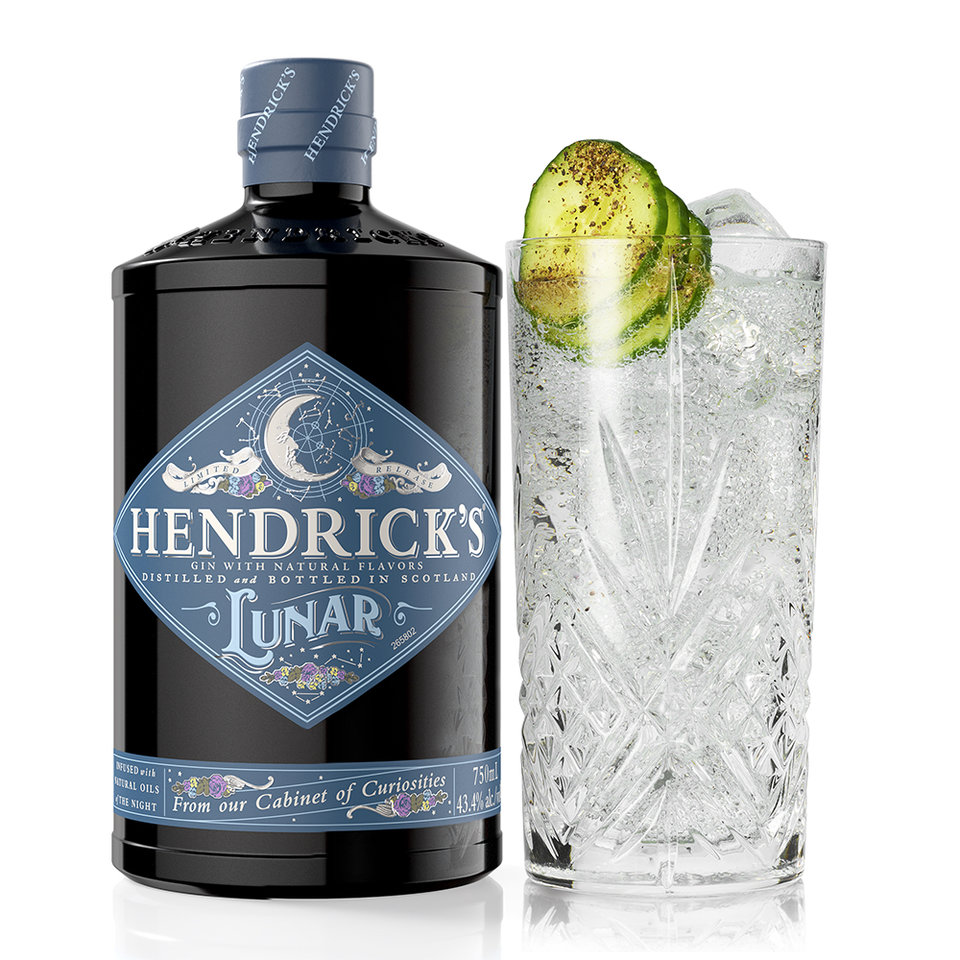 Alice in Wonderland's White Rabbit might have found things most curious, but for lovers of Hendrick's gin there's something equally exciting – and curious!
It's a limited release – only the second – from "Ms Lesley Gracie's Cabinet of Curiosities at the Hendrick's Gin Palace", the media report states. And it's a vivid blue Lunar gin. (Ms Lesley Gracie is the Master Distiller at Hendrick's, and with a background in chemistry, her genius lies in her fascination with flavours and how they work together.)
"This most peculiar and unusual gin was conceived beneath the celestial light of the moon and yields an alluring complexity and a delightful warmth, which is best suited to refreshing sundowners, night-sipping, moon gazing and other sensible modes of contemplation," the release states.
The Hendrick's Lunar gin bottle retains the distinctive Hendrick's shape, evocative of Victorian apothecary jars, yet the colouring is a sophisticated, deep blue reflective of the night sky. The brand iconography of Hendrick's Lunar gin includes curious celestial imagery that evokes a feeling of drinking a cocktail under moonlight. Ms Gracie is known for a spot of midnight gardening and regularly tends to her blossoming collection of botanicals under the influence of moonlight. It was here one moonlit evening, whilst tending to the botanicals in her beloved hothouse, she was inspired to create this rich, warm, alluring gin.
Describing the inspiration behind Hendrick's Lunar gin, Ms Gracie said: "It's a feeling. That feeling when it's a real dark, calm night, there's a clear sky and the stars are out. I like that feeling and wanted to bottle that sensation of sharing stories under the stars. In the still of the night, you can get all sorts of smells, there are certain flowers that only release their scent under the light of the moon. There is a peculiar sensory attachment to scents at night; your body doesn't react to aromas in the same way as during daylight. The darkness changes things, including how you respond to those around you. Everything feels different at night."
LUNAR AND TONIC
Ingredients:
50ml Hendrick's Lunar gin
150ml premium tonic water
3 cucumber slices
Black pepper
Method:
Combine all ingredients in a highball glass filled with cubed ice. Lightly stir and serve, garnished with three thinly sliced rounds of cucumber and a twist of black pepper.
Limited release wiiings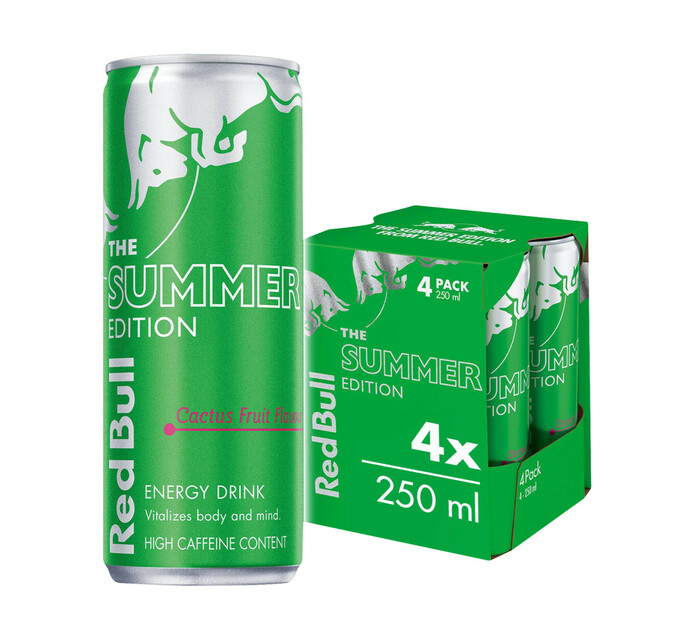 Red Bull is the energy drink which blazes a trail that all others follow. Its sponsorship of adrenaline fuelled sports such as cliff diving, motor racing, alpine games and others has pushed the boundaries of what's achievable.
For the 2021 southern hemisphere summer it has revealed its latest Limited Time flavour: cactus fruit.
"Delivering all the functional benefits of the Red Bull energy drink with an invigorating red berry and exotic taste, Red Bull Summer Edition: Cactus Fruit has hit store shelves and is available now," the media release states. As with all Red Bull seasonal editions, this taste will only be available for a limited time.
"Red Bull Summer Edition: Cactus fruit offers wiiings with a special taste for the summer season. This year's summer edition was inspired by the unique looking, yet utterly delicious exotic Cactus Fruit, Dragon Fruit and Pitaya depending on where your travels take you."
Red Bull summer edition: Cactus Fruit is available in 250 ml matt green cans, to be easily identified within the rainbow of colours offered in the editions line.