SAVVY
SHOPPING

Sauvignon blanc is the most popular white wine category in the country. CHEERS lined up a panel and plied them with a few widespread examples
For sheer refreshment, there are few wines to rival sauvignon blanc. Crisp, zesty citrus flavour, tangy and succulent with nice dryness, if there were polls for popularity, the majority of the votes would go to this style.
There's something so wonderfully unpretentious about sauvignon blanc. No frills, no fuss, just enjoyment guaranteed. Chenin blanc and chardonnay tend to induce panic and fear into consumers because they aren't certain whether it's been wooded or not. Consumers are more than happy to stretch out an arm and grab a bottle or two of sauvignon blanc and make their way to the tills, confident in their choice.
"Without even knowing too much about the particular producer, with sauvignon blanc you are guaranteed to get what you expect," said radio dj Guy McDonald. "It'll be refreshing with good acidity and citrus twang."
And he was proven right. The wines lined up in front of the tasters were a simple cross section of commercially available sauvignons. Not the big ticket, single vineyard, terroir-driven ones which reflect the specific vintage condition examples. No, we went for middle shelf, everyday, enjoy with pasta or a salad wines.
Most of the wines selected are made in unashamedly large volumes and are intended to appeal to as broad a spectrum of wine lovers as possible.
"I was somewhat surprised not to find any of the green, grassy, vegetal styles which used to be so common," journalist Clifford Roberts said. "Across the board, there was definitely a swing towards more fruity, tropical, granadilla examples," Elvina commented, but also pointed out that citrus was non-negotiable for sauvignon. "It's got to have citrus – whether it's lemon, grapefruit, lime, naartjie or whatever. Citrus all the way for sauvignon!"
Tasting panel:
Clifford Roberts, Julia Moore, Elvina Fortuin, Guy McDonald, Dee Griffin, Fiona McDonald.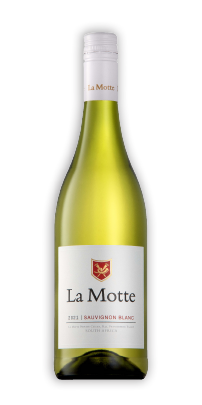 La Motte 2021
Gentle floral and tropical edge to the citrus nose. In the mouth it is bright, zesty and refreshing – but again, gentle. There's acidity, yes, but it's not spiky or tart. It is rounded with flavours of typical granadilla, lemon and a subtle tropical fruit note. The wine is extremely popular with 600 000 bottles made for the first batch. Fruit comes from Franschhoek, Stellenbosch and from the Cape South Coast.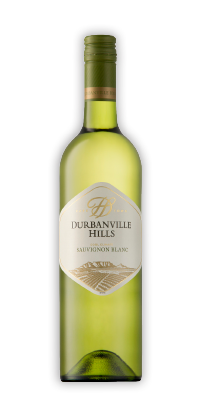 Durbanville Hills 2021
Go almost anywhere in the country and this is the wine you'll find! Elvina made the point that despite being made in huge volumes, it speaks of its place. "You know the wine is from Durbanville!" What she meant by that is that it has a taut, vivid acidity which is the result of the cool sea breezes preventing the fruit from becoming overripe. Distinct lemon, grapefruit and a touch of dusty flint on both the nose and palate. It's soft-textured with succulence, melon and passion fruit flavour, Clifford said.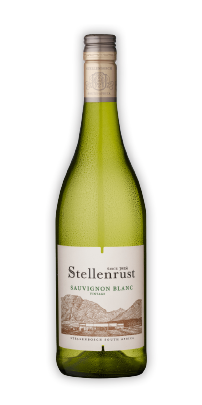 Stellenrust 2021
"My favourite," said Julia. There's a tropicality to it with ripe pineapple, even a touch of papaya and mango on the nose but the palate is fresh, vivacious and rounded with guava and a light white peach note. Dee and Clifford found crunchy green apple vibrancy as well as the lemon zestiness. "For me it's like Goldilocks' porridge," said Fiona, "just right!" Everything is nicely in balance, fruit, acidity, body and length.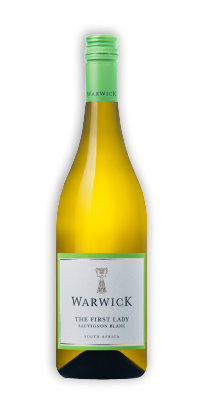 Warwick First Lady 2021
"Really tasty with pears and stone fruit like nectarine. Somewhat softer, lighter than some of the others," said Guy. Juicy and lively with a grapefruit citrus note dialled down in the mix. Good zesty typicity with a touch of white pepper and flint.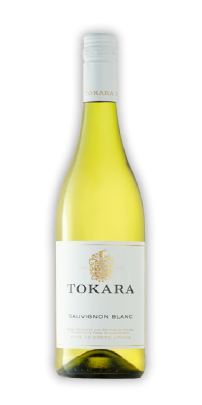 Tokara 2021
Elderflower and apple blossom delicacy mingle with river pebble and slate minerality, Fiona found. Bags of passion fruit appeal with a subtle hint of roasted green peppers – with beautifully balanced acidity, Guy noted. Succulent and lively but with a long tail and dry finish.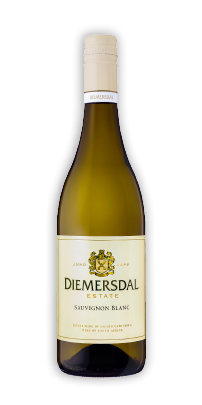 Diemersdal 2021
This is a Durbanville estate which specialises in sauvignon blanc. (At last count they offer eight different examples in the range!) Elvina and Guy both found this reminiscent of fruit salad. "But with complexity and a light touch of herbaceousness," Elvina said. Fruity and gently succulent but full flavoured was how Julia described it.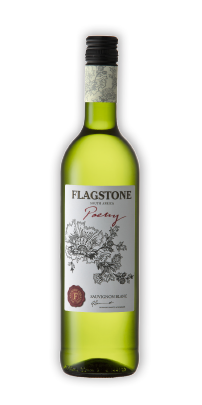 Flagstone Poetry 2020
With an extra year in bottle this wine was immediately different to the others. It's Flagstone's entry level, with two other – higher – tiers above it, but it stood out because of its complexity. It's evolved slightly but still shows melon, guava and a touch of gravel. Vivid lime tang but with a creamier, richer mouth feel which can possibly be attributed to lees contact. (Lees being the depleted yeast cells from fermentation.) Dee, Elvina and Julia loved the texture of the wine as well as its length. "It'll be fantastic with food," Elvina said.