The KISS
principle
It's a simple concept: Keep It Simple, Silly. Nothing needs to be over-engineered, elaborated or complicated with unnecessary frills and flounces – especially when it comes to tasty cocktails for summer.

Warm summer sunshine, long sunny days and with possibly a week or two of holidays to look forward to make the peak festive season such a great time. People just generally seem to be more cheerful, relaxed and happy in summer.
Most thoughts turn to taking it easy, dialling down the stress levels and upping rest and recuperation from a hard year's labour. Friends and family, braais and pool parties – or lazy lunches that go on for hours and hours, are all the stuff of dreams and eager anticipation. To go with the food, refreshing drinks. There will most certainly be beer and wine – but don't forget the cocktails.
Cocktails needn't require a massive amount of effort to make. Anyone armed with a bottle or three of white spirits and possibly two other ingredients can comfortably and confidently produce a range of different cocktails.
White spirits just never go out of fashion. The popularity of one or another might ebb and flow but there will always be a strong case for having a bottle of vodka, gin, white rum and tequila around if planning any sort of social event.
Vodka continues to dominate worldwide sales – especially the Smirnoff brand. Names like Cîroc, Belvedere, Stolichnaya, Grey Goose, Absolut and Ketel One are equally recognisable globally. This clear spirit is renowned for its supposed neutrality but CHEERS magazine's tasting panels have shown over the past few years that this is not the case. Depending on the brand and its raw material the taste differs quite substantially – depending on whether it is based on wheat, sugarcane or grapes.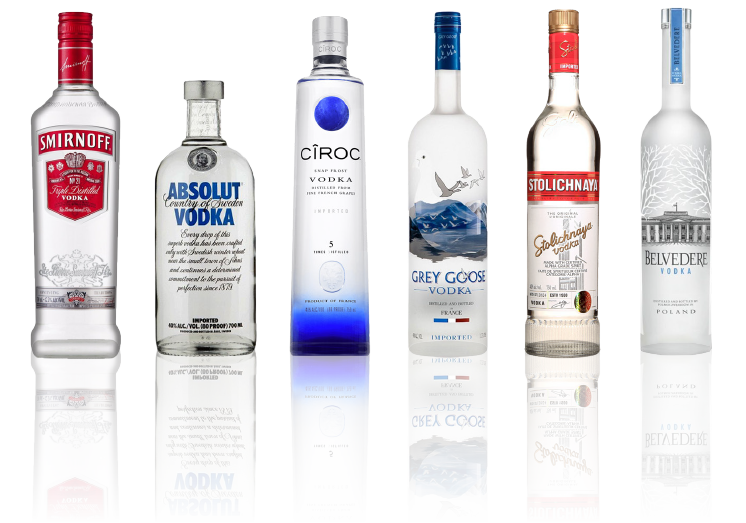 Gin has been a sensation for the past five years. The trend started in the United Kingdom with Sipsmith gin challenging all the accepted market leaders of the juniper spirit: Gilbeys, Plymouth, Tanqueray, Bombay Sapphire, Beefeater, Hendricks, Seagrams … the list goes on. Gordon's sold 6.7 million cases worldwide last year – in the middle of a pandemic when most brands suffered sales losses! In South Africa alone, there are more local gin brands than you could shake the proverbial stick at: Musgrave, Hope, Woodstock, Inverroche (the original), Pienaar & Sons, Wilderer, Six Dogs, Cruxland, Clemengold and that's before you look at the established brands like Stretton's and Old Buck.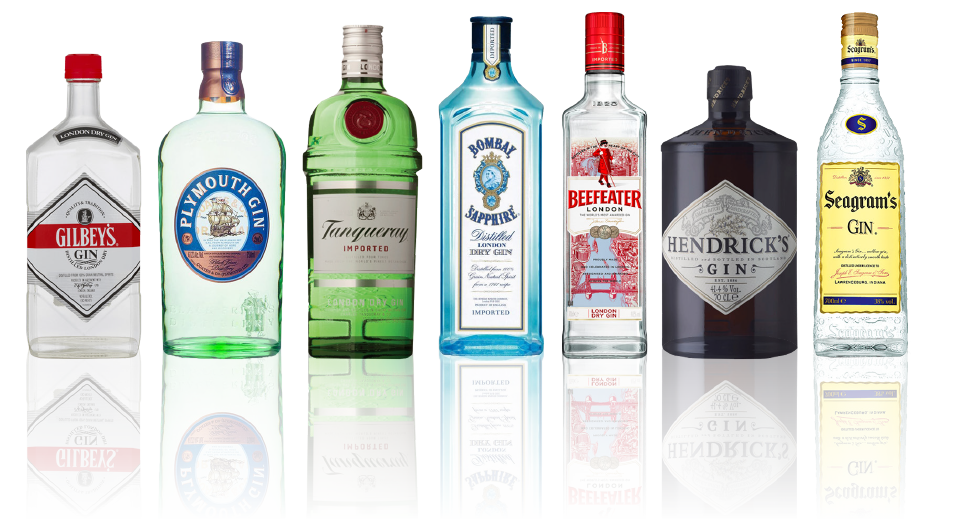 When it comes to white rum, Bacardi is the biggie but there's also Havana Club which can be sourced pretty much anywhere. Bartenders will give a knowing nod and wink to anyone favouring drinks made with the spirit of the islands, it's a bar staple because of its versatility. Dark rums are delicious, certainly, but white rums are more versatile – as well as younger and crisper in taste. The base is still molasses or sugarcane juice but it can be youthful or aged – even in barrel, but subsequently charcoal filtered to remove the colour.
And then there's Mexico's contribution to the category: tequila. Always a party starter, the blanco or silver tequila are subject to rules and regulations about where it comes from (a geographically designated area – or else its mezcal) and how it's made and aged too. There's a growing appreciation for the subtlety and purity of the flavours that this agave spirit liquor has.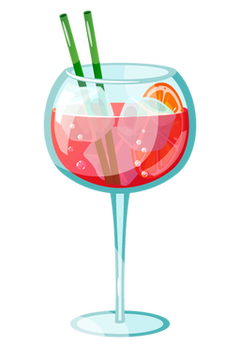 So armed with a bottle of each of these four white spirits, what are some of the most popular cocktails one could make?
The most obvious is the gin and tonic. It's as simple as deciding whether a single or double tot is the preference. And a tot, according to standards and measures in the UK, is 1.5 fluid ounces – or 44.3ml. Again, the amount of tonic added is entirely an individual choice – although nowadays with the profuse variety of tonics available it becomes a matter of pink, orange, blue, sugar-free, hibiscus or cucumber flavoured …
The only real skill required for the margarita is rimming the edge of the glass with a salt crust. The rest is easy. If you don't have a specific margarita glass, a martini glass or coupe cocktail glass will do. Run the slice of lemon or lime around the rim and then dip it in salt. In a cocktail shaker, shake together two parts quality tequila, one part lime juice and one part triple sec or orange liqueur with ice. Strain into your salt-rimmed glass and enjoy the salty, tangy sour treat.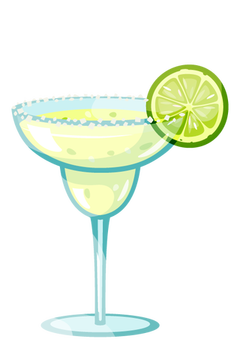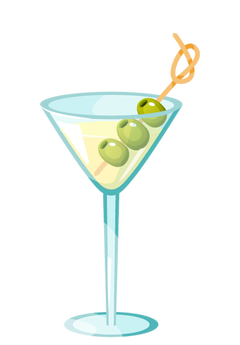 James Bond's favourite drink was the martini. Depending on one's preference, it can be vodka or gin-based and dry or wet – and that varies according to the amount of vermouth added to the cocktail shaker. Pour 60ml of either gin or vodka over ice cubes in a shaker, add anywhere from a teaspoon to a tablespoon of vermouth and stir or shake. Strain the cocktail into a martini glass before garnishing with either a twist of lemon zest, an olive or a cocktail onion. For a dirty martini, add olive brine.
Traditionally made and served in a copper mug, the Moscow mule comprises a tablespoon of freshly-squeezed lime juice over ice cubes. Pour in one part vodka to three parts of ginger beer. Stir to blend the flavours and garnish with the lime wedge before serving.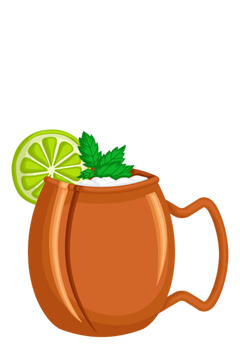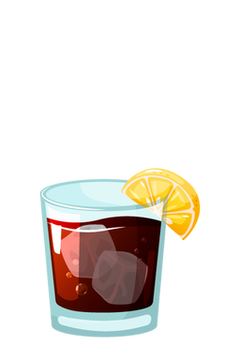 For a slightly sweeter cocktail, purely because of the cola which forms part of the drink, there's the Cuba Libre. Like the previous mixed drink, it starts off with ice cubes, but this time in a highball glass, and the juice of half a lime, freshly squeezed. The proportions are one part rum to three parts cola – well stirred. The squeezed lime is usually added to the drink although a sprig of mint is entirely optional.
Another classic from the islands is the daiquiri, so beloved by writer Ernest Hemingway. In a cocktail shaker, combine two measures of white rum, one measure of lime juice and half a measure of sugar syrup with ice cubes. Shake, strain and serve in a martini or coupe glass.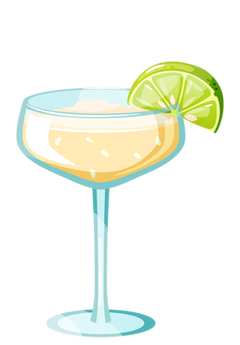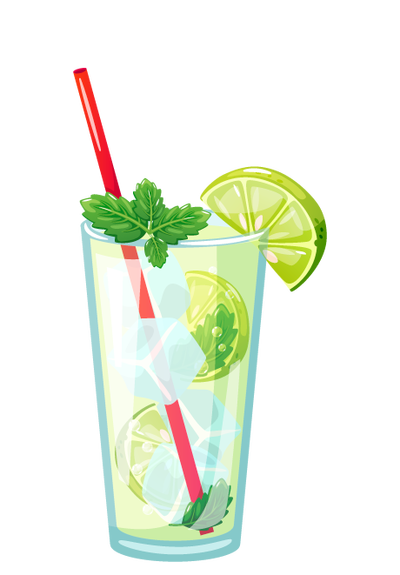 And summer just wouldn't be the same without a minty mojito. The most difficult part to this drink is bashing or muddling the mint leaves with the granulated sugar before building the drink. Add one teaspoon of granulated white sugar and a handful of mint leaves to a highball glass before squeezing the juice of one lime into it. Pound and grind the mint leaves, sugar and lime juice to release and blend the flavours before adding 60ml of white rum. Top off with soda water and garnish with a sprig of mint and ice cubes as desired.