The skin
it's in
Containers may differ from their contents, but where fresh products are concerned, they share an inseparable bond. Beer is a case in point, says Clifford Roberts.

As far as ancestry goes, glass bottles no doubt followed clay pots in the evolution of the beer container. It's not bad going, though cans and to a very, very small extent PET are transforming this landscape. Others leapfrog the issue altogether.
Some six years ago, Castle 1895 introduced its Tank Beer, which allows beer delivery to a pub with fewer intermediary processes. This cuts time and risks of contamination, allowing the beer to arrive unpasteurised and therefore more flavourful. It might promise better beer, but less shelf-time means it can only go to places with a strong and consistent demand for the beer, such as Quay Four in Cape Town's V&A Waterfront.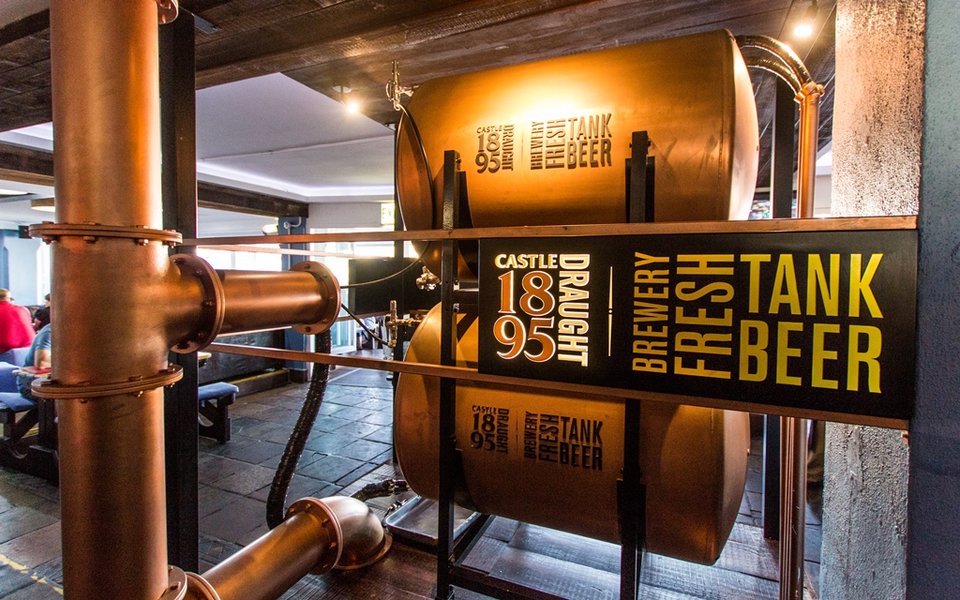 Gleaming copper heralds fresh, flavourful beer at the V&A Waterfront's popular Quay 4 restaurant.
Brauhaus Afrika (formerly Brauhaus am Damm) near Rustenburg uses a similar system at its brewpub. A DAST system in its cellar supplies the brewery's four of its main beers to bar taps. "There are four 1000 litre tanks that work with a compressed air system and chilled lines to feed the beer to the main bar," explains GM Christian Schlotfeldt.
These examples are however the exception. Everyone else without access to kegs, must make do with their beer in either glass or aluminium, almost exclusively. Given a choice, the trend has been for beer drinkers to go for glass. A small change in the United States however, became a tsunami as cans took over and something similar is underway here.
Most brewers will tell you that an aluminium can is the best container to put beer in. There's no light to degrade flavour and aroma; cans are easy to chill; they have high recycling value; are lightweight; and transport cheaply and easily.
Brewers like CBC started its move to cans in 2016. Saggy Stone too, the small Cape brewer that has quietly gone about expanding its network of branded outlets.
Co-owner Adrian Robinson says Covid-restrictions sucked the life out of the keg business, but online sales have helped pick up the slack. Cans are well suited for that kind of trade.
"Years ago, when we launched, we initially used bottles because cans were regarded as inferior. That view is changing," says Adrian. "In addition to all the other benefits, cans helped increase our shelf-life from three months to a year, because they restrict oxygen."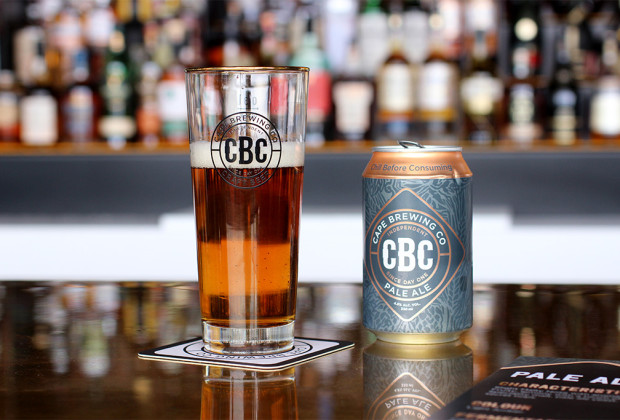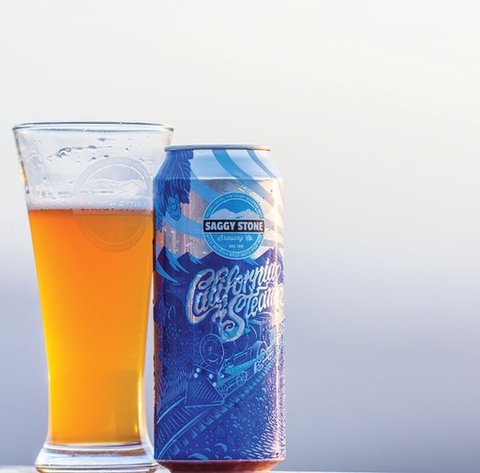 In fact, canning has become so accessible that companies like Tiny Keg Canning, established in 2019, cater specifically to small and medium-sized breweries, and wineries too. People like Lynnae Endersby of the BeerLab – a major supplier to small breweries – are adamant that cans are the only real way forward if you're hoping to grow your business.

Bottles however are not quite history, though. They may never be, considering the cachet they still command. Improved technology in material and bottling lines, as well as the design variety and premium image, are among the reasons you'll be buying Devil's Peak, Darling Brew and many others in glass for a long time to come.
To boot, some speciality beers require bottles for conditioning as they sit on the shelf. Bottles are also easily re-usable and will therefore stay popular with the home brewer in particular.
Now, while the glass/can balance of power has been underway for some time, a new part of the equation is likely to become a deciding factor – the environment.
Breweries like Darling Brew and Mad Giant in Johannesburg have made great strides in reducing single use plastic. The latter however has gone even further with its Extra Fresh – a home beer delivery service that re-uses bottles. It's a bit like the suburban milk truck of days gone by.
Whether glass or cans are better for the environment becomes immaterial when single use of whatever receptacle is eliminated. That'll make any beer taste just perfect.