brewing
Big on
From small beginnings less than a decade ago, Cape brewer Devil's Peak is making its mark across the globe, writes Clifford Roberts.

"The story of Devil's Peak began at the foothills of the famous Devil's Peak Mountain in Cape Town, South Africa in 2012," begins the tale of one of South Africa's most prominent contemporary breweries.
Those "foothills" were the mighty Hottentots Holland. "We started out in a warehouse in Somerset West, using milk cans," co-owner Dan Badenhorst was once quoted. The company's Head Brewer, JC Steyn, started out using a small, second-hand 15 hectolitre (1 500 litres) system.
The following year, Devil's Peak moved to Salt River, where Badenhorst, Derek Szabo and Russell Boltman established a taproom. Like other craft brewers of the time, the enterprise was interested in expressions of beer not offered by the country's most widespread brands.
"Passion paved the way for business opportunity and investment in some bigger brewing capacity," says Elizanne Rauch at Signal Hill Products – the umbrella company that includes Devil's Peak in its portfolio. "Quick growth resulted in … finally a state-of-the-art brewery in Epping Cape Town."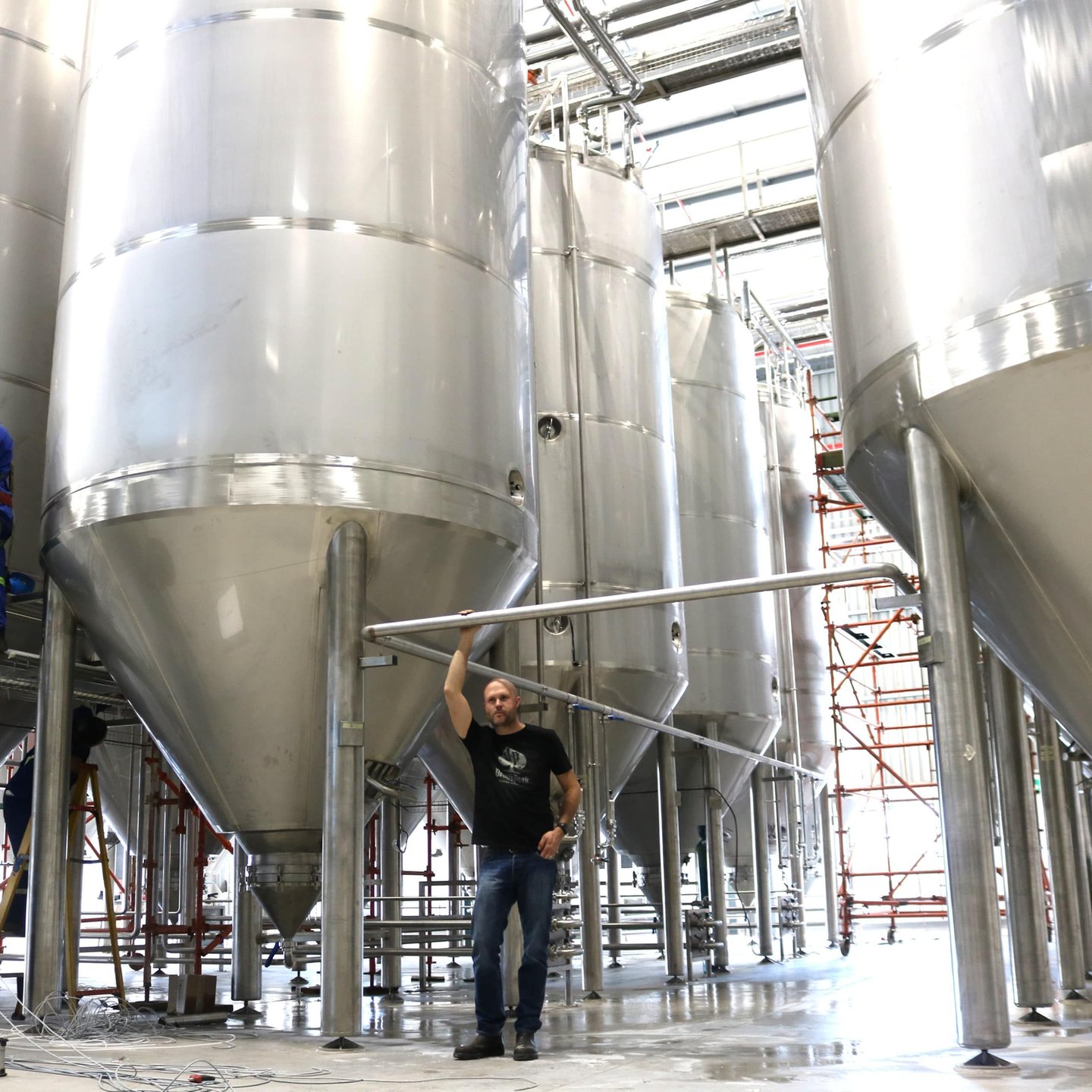 Devil's Peak co-founder Derek Szabo can't help but admire the purpose-built installation of tanks at the Epping brewery, miles away from the small home brew set up they began with.
German brewing equipment company BrauKon proudly tells its side of the story on its website: "BrauKon supplied the malting plant, a four-vessel brew house (80 hl) with a separate whirlpool as well as three CIP stations." (And for anyone wondering, CIP stands for Clean In Place – an essential part of maintaining brewery hygiene). "BrauKon also carried out the complete installation of the 20 tanks (80 to 400 hl). For the South African project, we combined key technology from Germany with local expertise and successfully installed a state-of-the-art brewery on the other side of the world."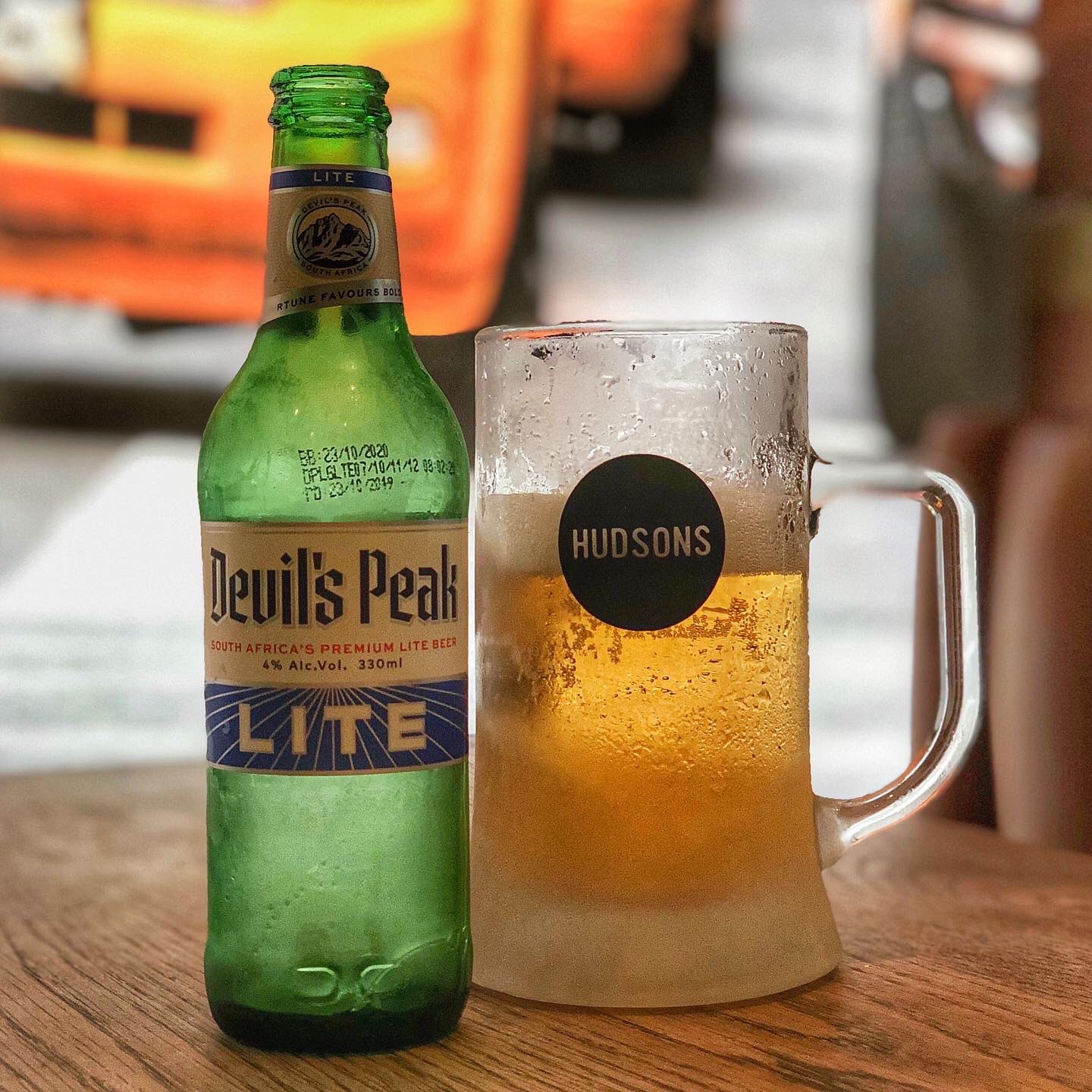 Elizanne says that niche availability paved way for national sales and distribution, led by brands such as the King's Block-house IPA, First Light Golden Ale and Devil's Peak Lager.
In time, more brands were developed and acquired. This includes one of the stars of the past 24 months – Devil's Peak Hero non-alcoholic beer. Since its launch, Hero also includes a Twist of Citrus, Lemon and Into the Mountains IPA variants too. A Devil's Peak LITE has also been established, with 4% alcohol.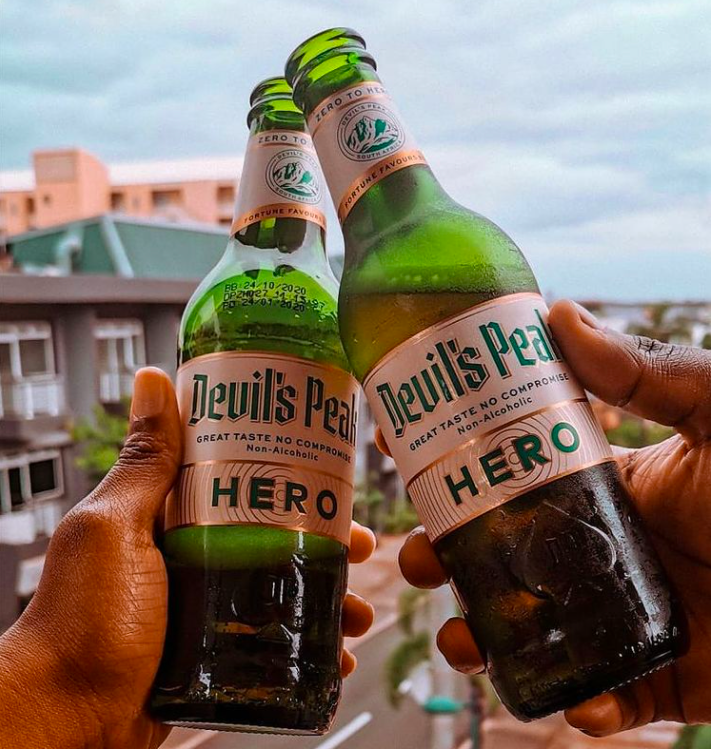 Under Signal Hill Products (SHP), brands now also include Striped Horse, St Francis Brewing and Kix Spritzers. It also sells and distributes Fokof Lager.
The company says that despite the challenges that the global pandemic has brought on, "we have been in the fortunate position where our portfolio of brands and variants have enabled us to weather the storm".
Devil's Peak has a brewing capacity of 1,33 million litres per month – just shy of 16 million litres per year. It's a far cry from pre-taproom days of some 6 000 litres per month!
At the time JC said the new facilities would boost production to 22 000 litres per month!
Its staff complement today is "well over" 100 with a national footprint and servicing all regions.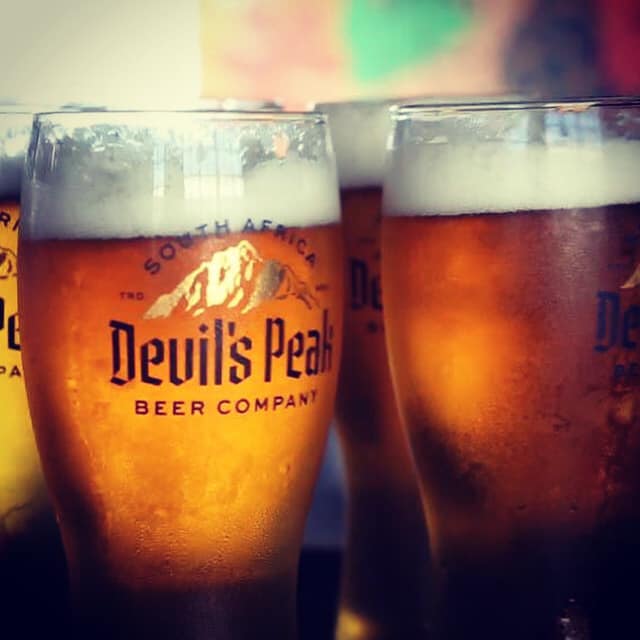 Still, it has managed to hold onto a reputation as craft while many smaller competitors say it has moved on. A case-study entitled "Devil's Peak: The Craft Conundrum" and published earlier this year refers to the brewer as "the largest craft beer brewer in South Africa".
According to Elizanne, Devil's Peak's biggest strength in terms of product lines is the diversity of its portfolio. "Whether a consumer is looking for a lager, a low-in-calories beer, a non-alcoholic beer, flavourful or super niched, barrel-aged limited release, we have it all. And not only do we pride ourselves on range, but also the quality and consistency we are able to put in front of consumers."
In terms of beer in South Africa, Elizanne Rauch says the company remains "cautiously optimistic".
"There is still too big a gap between the top two international conglomerates and their third-placed challengers and with consumer under huge pressure, pricing throughout the value chain will remain a challenge well into 2022."
While the company's focus remains firmly on quality and distribution within South Africa "and beyond", it exports to a number of countries, including the UK.
Chris Martin writing for Shortlist reports this month that "Devil's Peak [is] reintroducing its 'AfroFunk' beers to the UK after a hiatus. Lucy Goes North is the little sister to long-time favourite IPA, Juicy Lucy. This is a pale ale, though, and comes in at a slightly more sessionable 5% abv rather than 6%. It's still just as juicy though, and will be a big hit with fans of the modern hazy pale beer trend."
Martin adds that Devil's Peak has appointed the Scottish brewer Fierce Beer to produce on contract.
Also on the international front, Devil's Peak recently acquired a brewery in Kenya, which will allow it to take up opportunities there too.