whiskey
with an "E"
Along with its American counterpart, Irish whiskey differentiates itself from Scottish spirit by its spelling. Yet the golden liquid from the Emerald Isle is distinctive enough to be gaining legions of new and enthusiastic followers.

When you taste Tullamore D.E.W., Jameson's, Bushmills and Green Spot whiskies, it's really easy to see why so many more consumers are looking at the Irish whiskey category with new, hungry eyes. The diversity and flavour as well as the plethora of new brands and distilleries opening up in Ireland is truly thrilling to whiskey lovers – and there's always something fresh and exciting to discover.
It must be noted that Hector McBeth had once again thrown in a curve ball by bringing along three bottles from just such an exciting producer – W.D. O'Connell. Sadly, these are not (yet?) available locally. Although the grain whiskey was the only one on the tasting bench – it really impressed with its flavour and sophistication.
Essentially the exercise was to see some locally available blended Irish whiskeys and some of the more serious contenders too. When it came to the blends, both Jameson and Tullamore D.E.W. showed that there's more to them than simply a triple distillation marketing shtick. The two Jameson offerings from beer casks are interesting and worth seeking out for people who are already fans of the popular whiskey. The rum cask finish on the Tullamore D.E.W. has a notable sweet nuance that is genuinely as if someone has tipped in a few tots of spiced rum into the whiskey! Really tasty and the hands down favourite of the blends.
The pot still and malts showed impressive individuality in flavour and personality. Some displayed signature sweet caramel, fudge and leather aromas and flavours while others revealed surprising elements – raspberry, spice, ginger, dolmades – but the striking thing was the overall balance.
These are remarkable whiskies: elegant, understated, subtle and yet distinctly complex and exceptionally rewarding. Never underestimate the length of flavour of a whiskey. It should display a spirited fire, certainly, but that should not alarm but rather comfort, envelope and caress, like a warm hug. The length of farewell on the palate is like an old friend walking away, turning around to wave as the distance grows.
Perhaps the quote of the tasting belonged to Hector McBeth, when speaking about the single peated example on the table. "It's like looking up and seeing a beautiful velvet ball gown … and then as you look closer you notice that it's worn by a bearded, hairy-legged Scotsman!"
The intent was to convey a sense of elegance, grace and harmony which is then overtaken by powerful muscularity and personality, the closer you engage with the peated whiskey. And it's a powerful image.
Overall, the takeout was that great things are happening in Irish whiskey and consumers are in for a treat as more and more of these delicious products hit local shelves.
TASTING PANEL: Hector McBeth, Patrick Leclezio, Bruce Willsnagh, Shayne Dowling and Fiona McDonald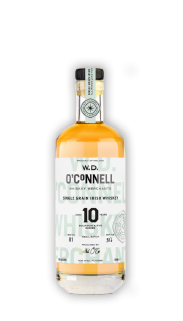 W.D. O'Connell 10 year old
The only grain whiskey in the tasting, this attracted a host of favourable comments. "Quite an eye opener," said Shayne, praising its pear and apple dried fruit and distinct pepperiness. "Really spicy," agreed Patrick. Hector said the palate was really expressive, melding rye spiciness from the American oak barrel it was aged in and bourbon-like caramel nuances.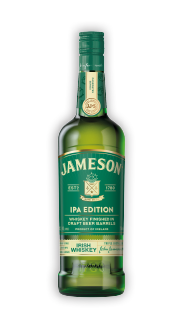 Jameson caskmates IPA
Rounded and rich, opined Bruce, who also liked the golden colour of the whiskey which spent some time in an old beer barrel. "Surprising richness for a three year old spirit," Patrick said. Creamy toffee and caramel flavours and aromas so typical of Irish whiskey were still to the fore, Fiona noted while both Shayne and Hector remarked about the alcoholic heat. "A great everyday whiskey," was Hector's summation.
Jameson caskmates Stout
Subtle nose of dubbin and leather with a hint of both perfume and acetone, said Shayne, but the palate boasted rich, sweet caramel and butterscotch flavours. "People shouldn't expect this to be beer or stout flavoured," Hector cautioned. He also pointed out the tussle between the oak and the vibrant young three year old spirit. Fiona commented on the alcoholic heat or burn on the aftertaste.
Tullamore D.E.W.
Crème Brûlée, heather, spice and malty were some of the comments. Bruce noted a vinous – almost white wine element to the nose while Hector appreciated the lush, malty, sweet barley flavours. "I found a grassy, spicy nuance but it finished nicely dry," Patrick said. Shayne pointed out that single malt, pot still and grain whiskey go into the making of this.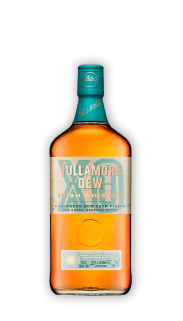 Tullamore D.E.W. XO rum cask finish
Like rum and raisin ice cream with a big whack of vanilla, was how Hector described it. "Rich intensity, velvet smooth and almost like a fresh waffle," he said. Fiona found sweet candied berry fruit with a distinct burnt sugar element as well as cereal or bran. Lovely smooth texture and long finish.

Writer's Tears copper pot
"Big flavours here," said Shayne, finding cling peach and dark caramel fudge, which Fiona agreed with. Gentle floral notes, but with a malty nuance. "So polished and graceful, you can lose yourself in the flavours," said Patrick. Really elegant and long.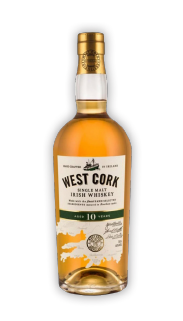 West Cork
Patrick found a distinctive maritime, salted caramel appeal to this one. "Green barley, then red liquorice, then floral …" said Hector who also praised its baked pancake vibe. Bruce found a warm finish while Fiona noted that it was gentle, with soft, enveloping fudge and buttercream.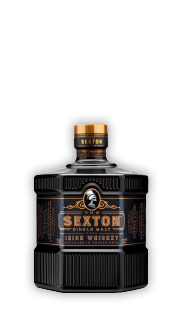 Sexton single malt
The rose gold colour of this one immediately caught everyone's eye. The nose offered up fruity, raspberry, perfume, cereal and leather aromas while the mouth was packed with biscuit, toffee, caramel and was as smooth as silk. "Sherry bomb!" was how Patrick described it. "It's like walking on old wooden floors – polished," said Shayne. Lovely silky smooth mouth feel and gentle sweetness, Bruce found.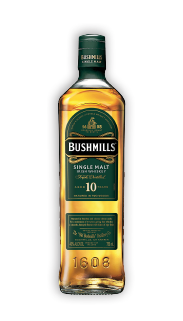 Bushmills 10 year old
"There's nothing I don't like about this whiskey," was Patrick's statement, with Shayne and Hector agreeing immediately. Beautiful barley notes, husky cereal and a notable tannic grip and structure to the palate with a gentle warmth and rich creamy butterscotch flavour.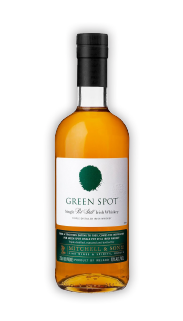 Green Spot
Green, herbal nuance on the nose, with toffee, talcum powder and perfume, Fiona found. The palate boasted lovely orchard fruit and understated elegance, with cereal and creamy malted notes, Hector said. "Softer, gentle and subtle," said Bruce. "It's perfect for when you want to have a whiskey but it's not yet 12 noon!"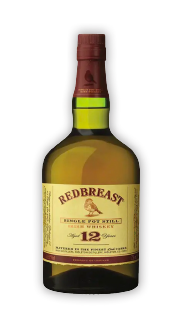 Red Breast 12 year old
Subtle, dry barley with beautiful balance of fruit and spice on both the nose and palate. Hector likened the nose to opening an old book in a library "one that hasn't been touched in years". Patrick loved its baked pastry, apple and sultanas with lovely richness in the mouth.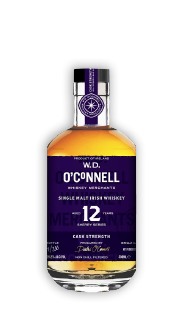 W.D. O'Connell 12 year old
"The nose and palate are 100% in sync with each other," said Hector. "It's like Christmas pudding that has been flamed with brandy and the cherries are glazed and warm!" Rich, beautifully textured and warm with flavour that hits the palate in waves – sherry notes, then the dark fruit and then creamy texture. Long and rewarding. (It must be noted that this was a cask strength bottling, 59% abv.)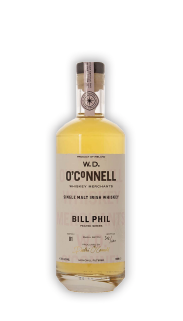 W.D. O'Connell Bill Phil
Quite obviously peated with smoke, bonfire and ash jumping out the glass and assaulting the nostrils! Bruce noted that the smoke was sweet and almost like that of Speyside whiskies, rather than the kelpy marine tang of Islay peats. Hector found burnt cookie dough and pickled dolmades which reminded him of mescal. "My tongue lit up," said Bruce, praising its understated elegance.