Platters 2022
It was a perfect moment for Swartland revolutionary Eben Sadie when his wines were recognised with an unparalleled 10 5 Star ratings, one for each wine in the Sadie Family Wines range, as well as the title of top performing winery in the 2022 Platter's wine guide by Diners Club.
Sadie had previously been the top Platter winery of the year in 2010 and 2015. Joining the honour roll was Stellenbosch winery Spier which was selected as the Editor's Choice and The Vineyard Party as Newcomer of the year.
Featured in the 42nd annual edition of the Platter guide are more than 900 producers and brands, 36 of which are new, and in excess of 8 000 individual wines and brandies. Of those, 234 received a 5 Star rating which equates to scoring 95 points or more out of 100, with 28 singled out as category winners.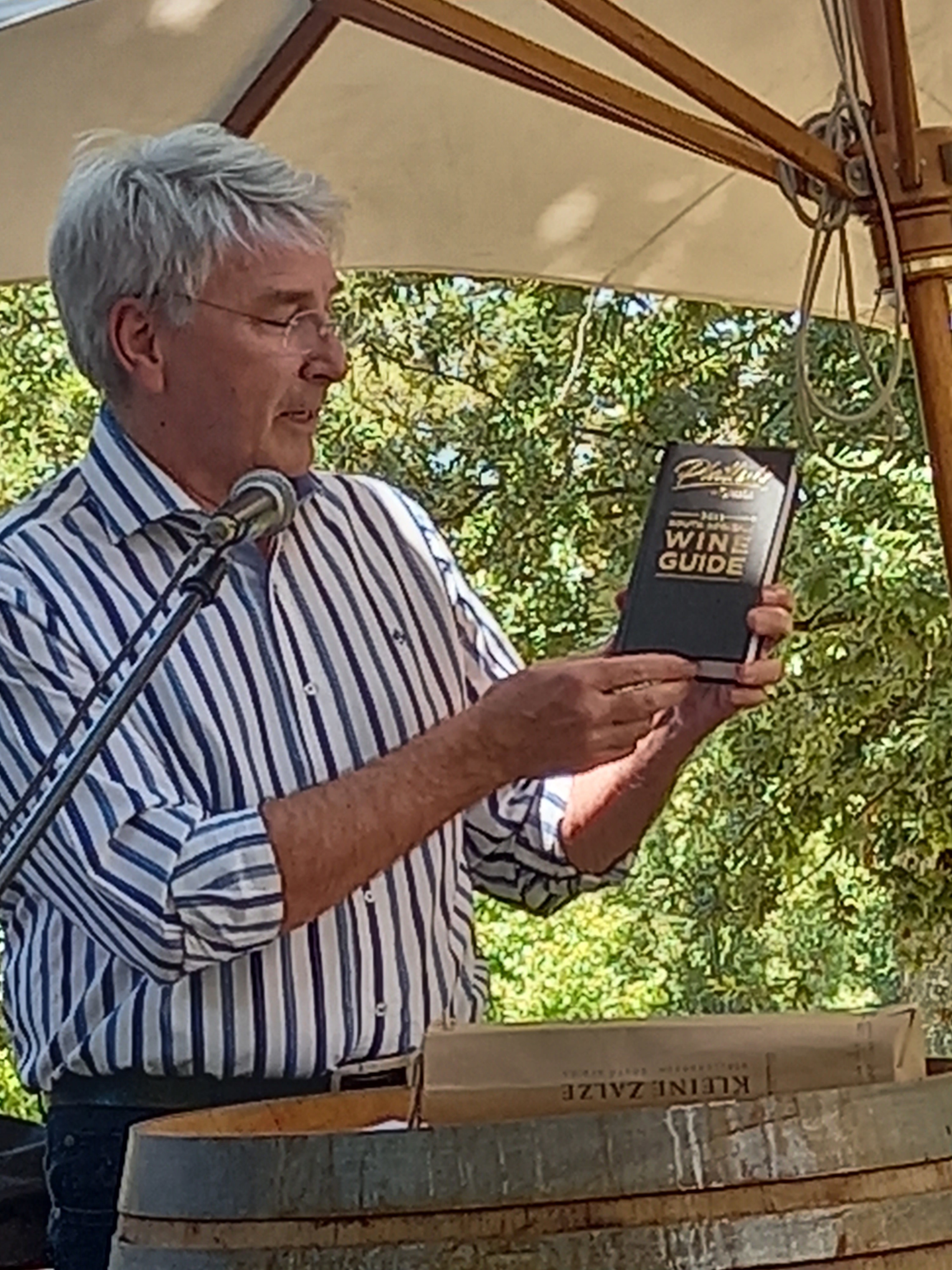 Platter Editor Philip van Zyl revealing the new guide
Among the interesting snippets was the first time a colombar was awarded 5 Stars (Naudé Langpad 2021) and thus a category winner while Elgin's Oak Valley should get special mention. In the pinot noir category there were 14 wines awarded the top rating of 5 Stars – and Oak Valley had four wines in that group. Its South Ridge PN777 2018 was deemed the best out of that selection.


The guide is available in selected bookstores and retailers nationally.
Say cheese
President of the Royal Agricultural Society of the Commonwealth (RASC) Her Royal Highness Princess Anne put pen to paper last year, to wish Agri-Expo well on its 190th anniversary.
"Agri-Expo has had an impact on many aspects of people's lives since its inception," she wrote. The 190th anniversary offered an opportunity to give recognition to those who made a difference in everyday South African agriculture.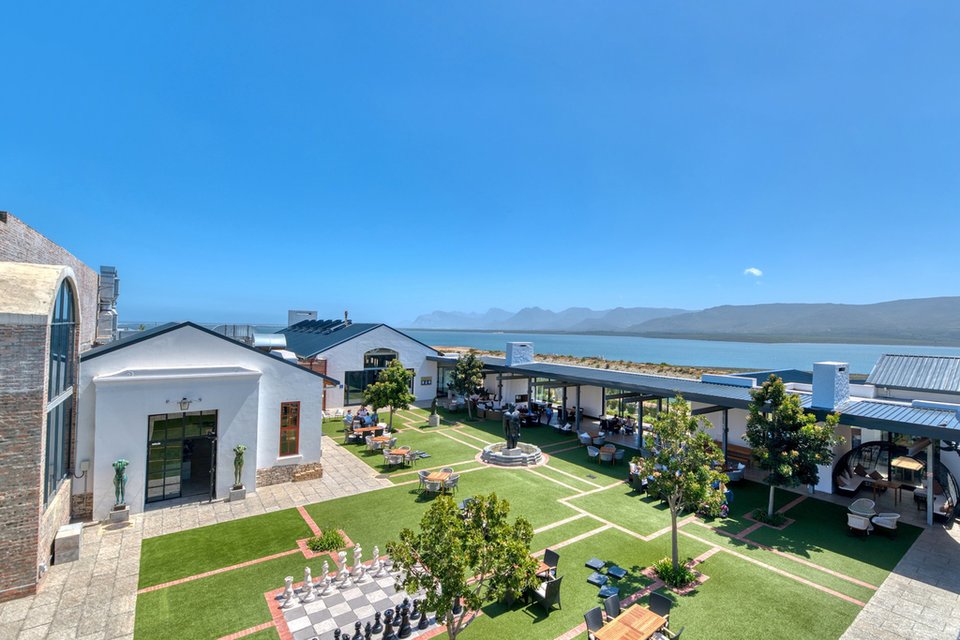 It's the oldest agricultural society in South Africa and Africa, having started as the Cape of Good Hope Agricultural Society in 1831, CEO Johan Ehlers said. It took on the name of Agri-Expo in 1996 and it's under these auspices that it has innovated.
Ehlers announced at the 190th celebration that the popular SA cheese festival would make a welcome return after a long Covid-enforced absence. However, it will no longer be a single event due to the obvious concerns about attendee numbers – so it will now take the form of pop-up picnics in four different venues over the space of a month.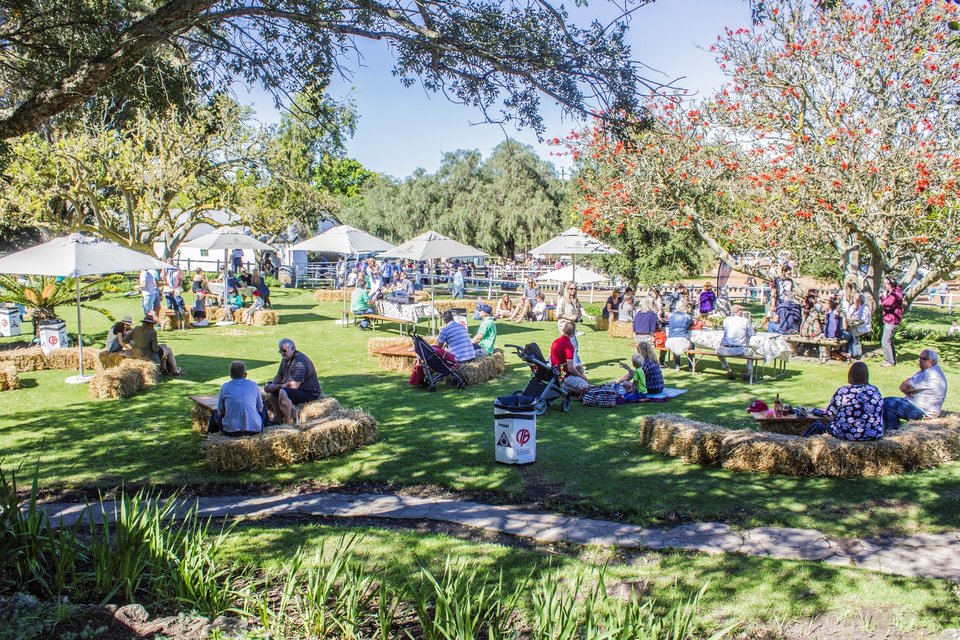 The SA cheese festival pop-up picnics are presented with select partners at four of the Cape's most popular picnic destinations – from the Winelands to Walker Bay to the West Coast and back to the Winelands. The first will be held on Saturday 2 and Sunday 3 April 2022 at Warwick wine estate outside Stellenbosch, the second on Saturday 9 and Sunday 10 April 2022 at Benguela Cove wine estate outside Hermanus, the third on Saturday 23 and Sunday 24 April 2022 at Groote Post wine estate outside Darling, and the fourth and final on Saturday 30 April and Sunday 1 May 2022 at Sandringham outside Stellenbosch.
Guardians of the gin galaxy
Guardian African gin is a London Dry style – but with a distinctly African twist. Crafted in small batches in a boutique distillery Gin & Co in White River, Guardian African gin was rewarded with a double gold medal at the 2021 SA Craft Gin Awards last year, following up its highly commended award at The Gin Guide awards, the world's largest dedicated gin competition.
What sets this gin apart is the botanicals which are truly local to the Lowveld distillery which is just 30 minutes drive from the Kruger National Park. Master distiller, Tanya Cruse, who grew up in Kruger's Skukuza camp, and her business partner Patrick Siebel, a safari man originally from White River, share a deep passion for conservation. It's why they use baobab, spekboom, orange and lemon zest, which are wild harvested, in conjunction with juniper, to craft a uniquely flavourful gin which conforms to the London Dry style.
Their love of the bush and wildlife conservation led to a strategic partnership with SA National Parks. A portion of the proceeds from each bottle assists SANparks conservation projects – from the Big Five to wild dogs and more.
Check out this IGTV interview between Dean Horwitz of @instaeatscapetown and Patrick Siebel of @guardiangin to learn more about how it's made. https://www.instagram.com/p/CGkZvx2nGIt/
Winemaker of the Year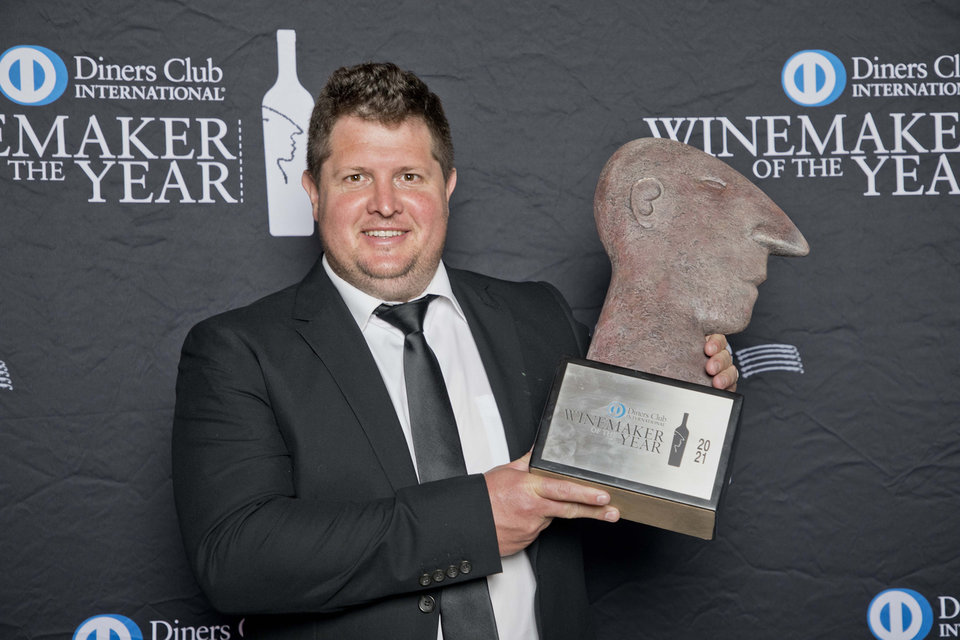 Constantia Glen winemaker Justin van Wyk was crowned the Diners Club Winemaker of the Year at an event held in Franschhoek in November, pocketing a R50 000 prize along with the coveted title.
Van Wyk beat out all comers in the 41st staging of the competition with the 2017 Constantia Glen Five, a Bordeaux-style blend of cabernet sauvignon, merlot, cabernet franc, petit verdot and malbec. When he heard the category was Bordeaux-style blends, Van Wyk was thrilled to enter the winery's flagship. "This wine has performed consistently well over the past few years," he said when paying tribute to the entire Constantia Glen team, from vineyards to winery, tasting room and office.
"It is an honour to be working on such a phenomenal property, which I believe is a near-perfect site for growing the Bordeaux varieties in South Africa." Van Wyk, who has been at the property since 2008, pronounced himself "very fortunate to be the jockey on this really fine horse".
Stellenrust winemaker Herman du Preez was awarded the title of Young Winemaker of the Year, the first recipient in 21 years to win it twice! The wine which won Du Preez the honour was an unusual white cinsault from the 2020 vintage.
Cheers to Heineken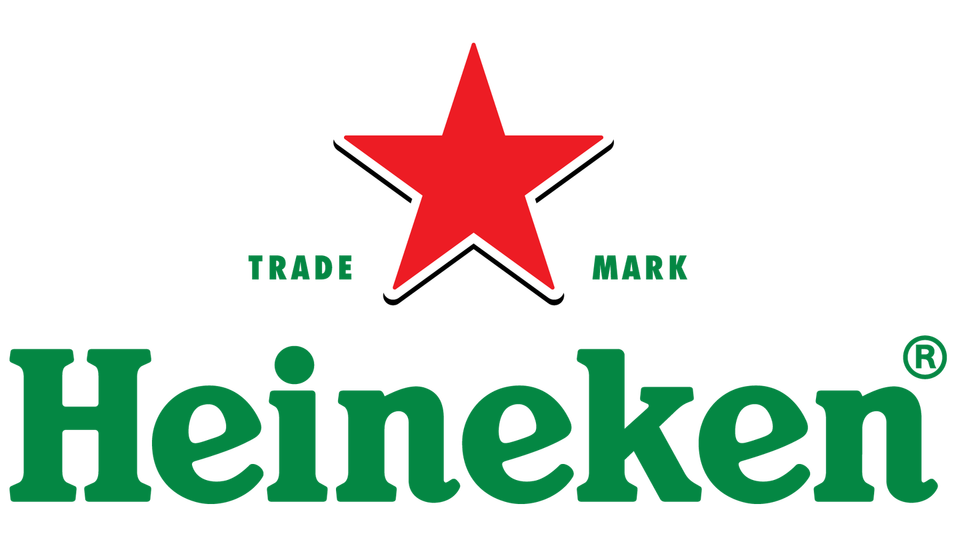 South African wine, cider and spirits giant Distell has been bought by Heineken for just shy of R40 billion it was announced in November. At the same time it announced that it was looking to buy a controlling stake in Namibia Breweries.
"We are very excited to bring together three strong businesses to create a regional beverage champion, perfectly positioned to capture significant growth opportunities in Southern Africa," Heineken Chief Executive Officer Dolf van den Brink said in a statement.
The world renowned Dutch brewing firm's offer for Distell was R180 a share and will see the development of a Heineken majority-owned entity with a total valuation of about 4 billion euros. Fans of Namibian breweries beers such as Windhoek as well as Distell staples ranging from Savanna cider to Klipdrift and Van Ryn brandies need not fear that production of their favourites will be at all affected.
Heineken is bullishly optimistic about doing business in Africa, believing that the continent's economic growth in years to come will yield good dividends.
Sense of Place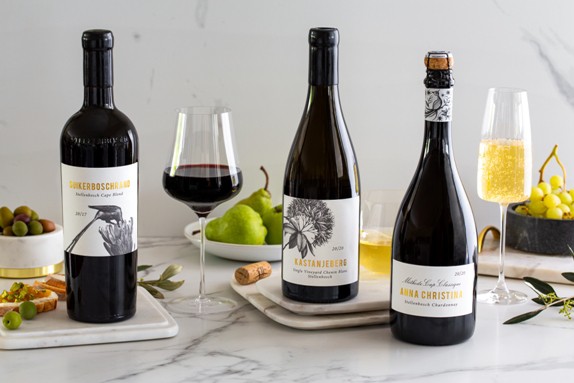 Stellenbosch Hills has stuck to its commitment to only release its Sense of Place wines when there is the ideal confluence of vintage conditions, perfect fruit, grape variety and site. Sense of Place is dedicated to the best individual vineyard components and is a window on the provenance of the Stellenbosch Hills portfolio.
Only the second ever bottling of the Suikerboschrand Cape Blend and Anna Christina Cap Classique have just been made available. The 2017 Suikerboschrand is a blend of mainly pinotage with shiraz and equal parts of merlot and cabernet sauvignon. 2017 was a superb vintage and the wine has already started to get rewards, having been deemed a double gold medal winner at the Veritas awards, following its 2015 maiden release which was a Perold Absa Cape Blend Top Five winner in 2020.
The Anna Christina is an all chardonnay blanc de blanc bubbly – with all fruit from Stellenbosch vineyards. Vibrant and crisp with a bold green apple tang with citrus and nutty yeast notes from 15 months on the lees, the wine is named for the eldest daughter of Antonie Vlotman, a Stellenbosch pioneer who first farmed the Vlottenburg area where the winery is now located.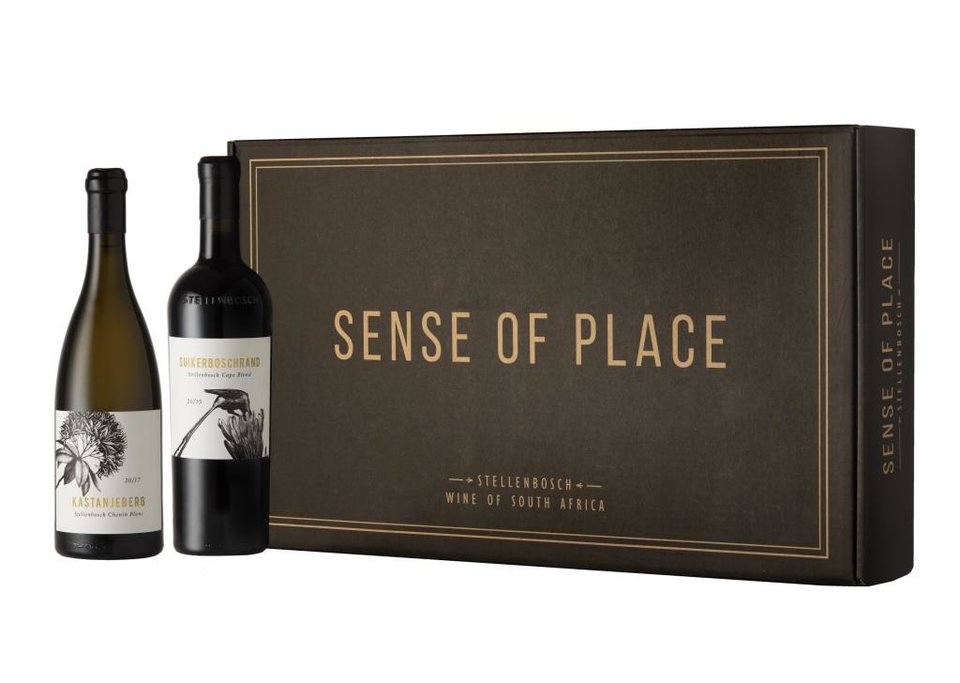 Soaring like an eagle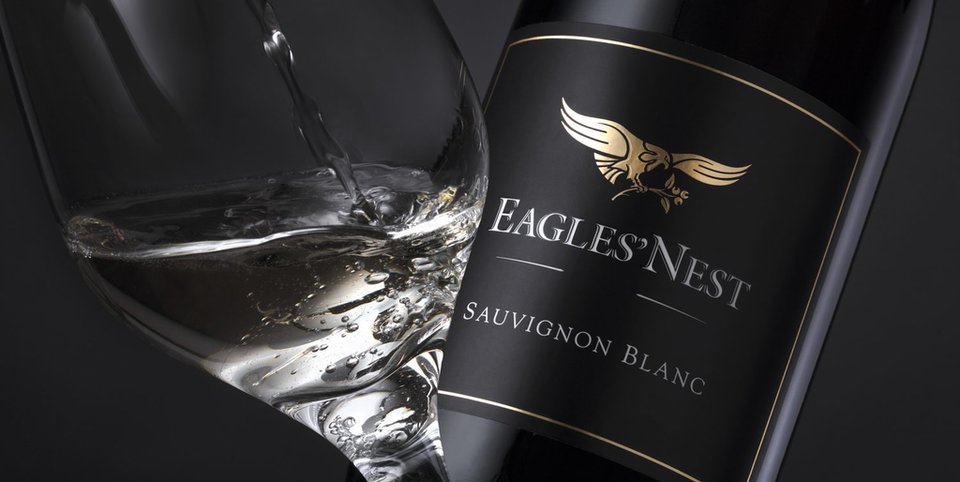 There's no argument that sauvignon blanc is the wine for summer: South Africans enjoy its refreshingly crisp, zesty flavour when the days are long and hot.
Constantia winery Eagles Nest is perhaps best known for its shiraz, an elegant red wine, but it has made sauvignon blanc since 2010. In 2021, however, it has released its first wine of origin in the special 1685 Constantia embossed bottle.
The bottle is an attempt by all participating Constantia wineries to differentiate their special area and demonstrate a cohesive unity among producers.
The grapes for this wine came from a two hectare vineyard block which faces southeast, just 10 kilometres as the proverbial crow flies from False Bay and its cool waters. "The combination of south-eastern slopes, slightly lighter soils, afternoon shade and the prevailing winds off the Atlantic Ocean allow for long hang times and enhance grape flavour development," the farm stated in a press release.
Care was taken during the winemaking process with different pickings, special cooling and portions naturally fermented while another was inoculated with commercial yeast before being fermented in older French oak barrels.
The result is a complex, layered wine with a bright, vivacious zesty core.
Milestone for Kleine Zalze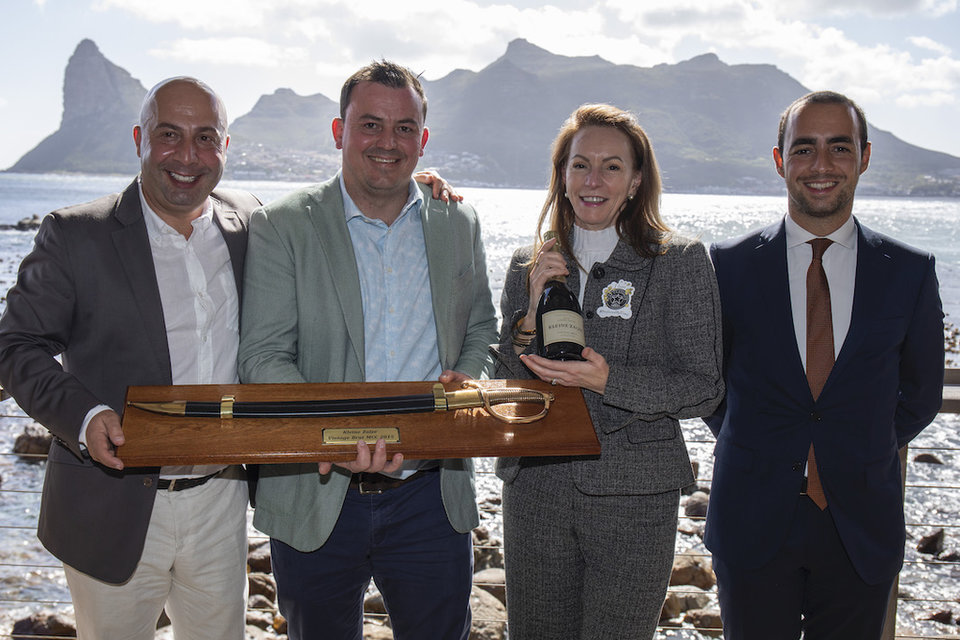 2021 was something of an annus mirabilis for Stellenbosch producer Kleine Zalze: not only was it the reigning Platter Guide Winery of the Year, its bubbly won the Amorim Cap Classique Challenge (above), it occupied two spots in the Standard Bank Chenin Blanc Top 10 competition and also had a sauvignon blanc in the First National Bank Top 10 competition for that wine style. It was also the year that former lawyer Kobus Basson marked Kleine Zalze's quarter century. He reminisced about just how far the winery and its wines had come since he stumped up the cash for his brother-in-law to buy the farm at an auction in 1996.
"It would probably shock you to know that what I bought the property for wouldn't even buy a Stellenbosch apartment nowadays," he said.
Basson relied on friends in the industry for guidance and advice: Simonsig's Johan Malan, Louis Roos of Mooiplaas, Jan Boland Coetzee of Vriesenhof and Neil Ellis. "They taught me so much, mostly about the enjoyment and appreciation of wine."
Nowadays Kleine Zalze is a showpiece property, with the De Zalze golf course and residential estate highly rated, its restaurant is frequently voted among the best in the country and the wines continue to go from strength to strength. Basson is not resting on his laurels and plans to grow volumes within the Family Reserve range specifically, planting an additional 60 hectares of vineyard over the next five years. The former Eersterivier co-operative winery in nearby Vlottenburg now also belongs to the brand with facilities and storage capacity being key to growth plans.
Be Sharp, South Africa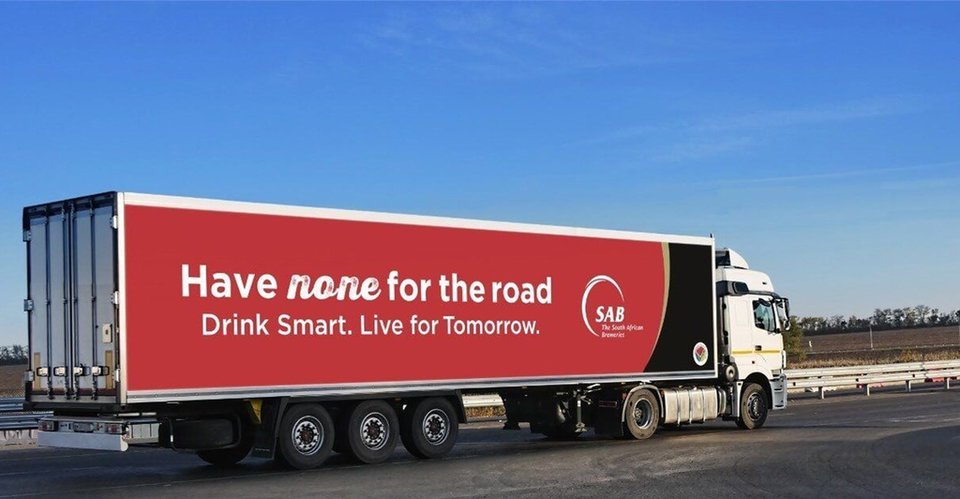 That's the message from SAB and is the brewery's latest initiative to promote responsible alcohol consumption.
"Beer has been a special part of South African heritage and culture for many years, and, as SAB, we firmly believe that every experience with beer should be a positive one," said SAB VP for corporate affairs, Zoleka Lisa. SAB's goal was to encourage and grow thriving communities where harmful drinking no longer presents a social challenge.
"In order to create the kind of country we want to live in, we acknowledge the societal ills caused by irresponsible consumption of alcohol, and we are committed to be at the forefront of changing the way the nation behaves when they are selling, buying our enjoying our beers," said Lisa.
The launch of SAB Sharp is part of the company's five-year plan to create a safer and smarter drinking culture. The SAB Sharp platform will drive tangible results in SAB's delivery of programmes aimed in four specific pillars of responsibility: responsible communities, responsible driving, responsible marketing, and responsible trading.
Live Sharp is SAB's commitment to "uplift the areas we do business in and drive economic inclusion as an enabler of thriving communities, while ensuring that we protect the most vulnerable people within them".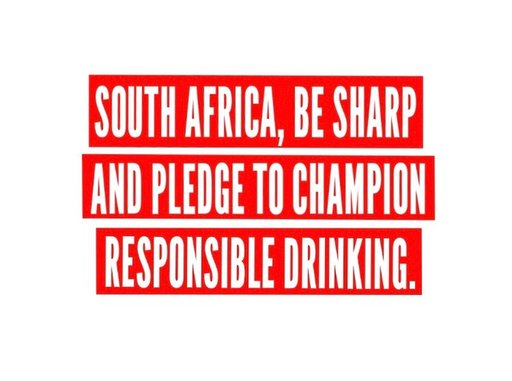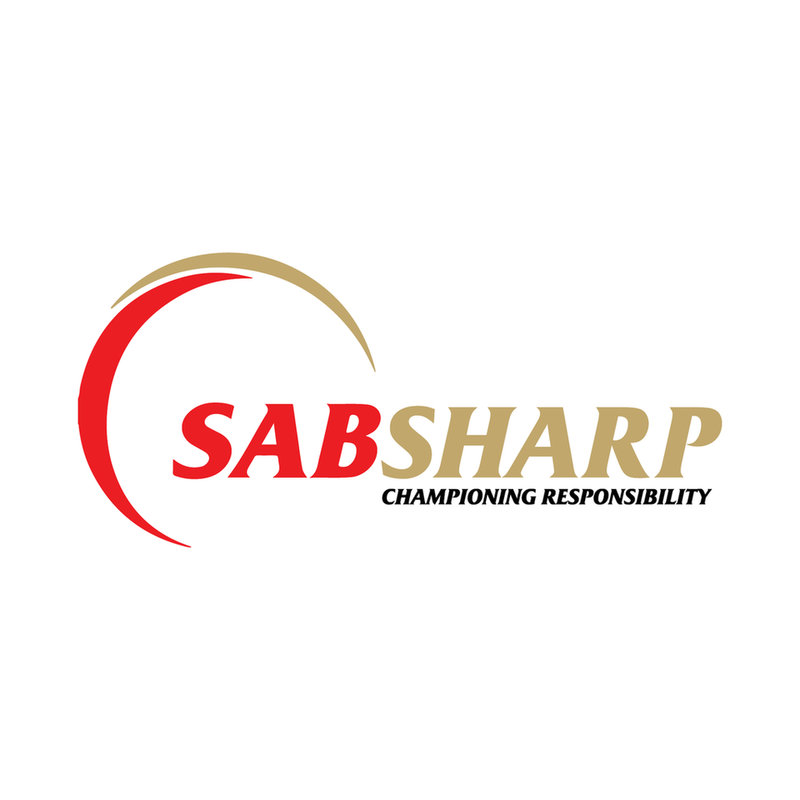 Drive Sharp sees SAB planning to reduce alcohol-related road vehicle accidents. "We will continuously spread awareness to licensed drivers that no matter the reason, or how near or far the destination, it's always better to have none for the road."
Sell Sharp: "We pledge to end the insistence of fun beyond the legal hours of trade ... (and) to end the excessive on-site consumption of alcohol, and we commit to enforcing the legal drinking age. To this end, SAB is calling on outlet owners and retailers to actively promote responsible drinking in their communities."
The brewer has also rolled out a Responsible Trading Programme to 30 000 retailers which will ensure that retailers are held accountable and compliant in trading responsibly by not selling to underage individuals, amongst others.
The fourth pillar is Talk Sharp. "We will promote the enjoyment of beer with dignity, on all platforms. Through the power of our iconic brands, we will show consumers that they can have fun without the regret of binge drinking or displaying irresponsible behaviour."
New Bavaria brews
Economists projected that the global non-alcoholic beverage market would see consumers spending around $410 billion in 2021, up a whopping $40 billion on the previous year.
Astute Dutch operation, Swinkels Family Brewers, has extended its already well renowned Bavaria beer brand by adding not just one but two non-alcoholic products.
Introduced to the South African market late last year were the Bavaria 0.0% beer and Bavaria 0.0% IPA.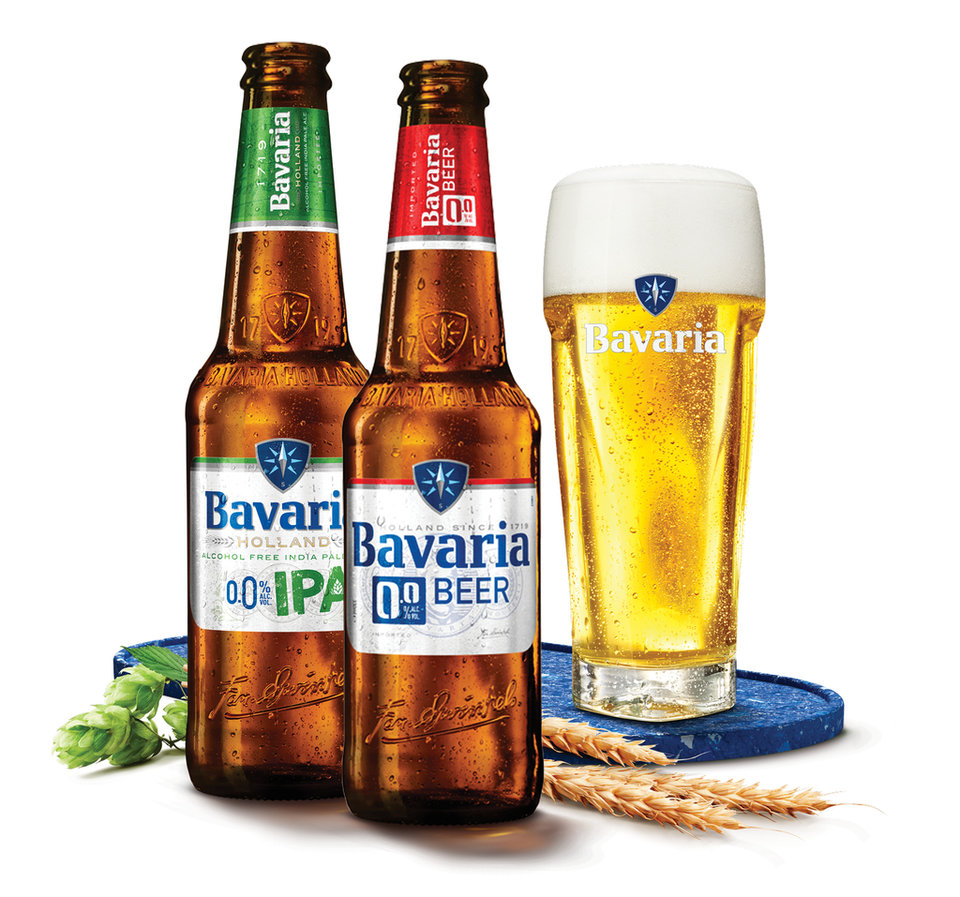 For those seeking an uncompromised yet distinct beer taste, the Bavaria 0.0% beer is a non-alcoholic pilsner boasting a crisp finish. This beer beautifully balances bitter and fruity tones, with a pleasant aftertaste. Because the alcohol is extracted at a very low temperature, it maintains a refreshing, slightly hoppy taste, delivering a real beer experience.
The Bavaria 0.0% IPA has four specific aromatic hop varieties sourced from the USA and Australia to give it an inviting hop aroma where tropical fruits and citrus blend together seamlessly. It's entirely unique as there's absolutely no alcohol formed during the entire process ensuring this drink is 100% halaal and kosher certified, an authentic beer taste for beer lovers.
"We're thrilled by these two new products that will spearhead our range of 0.0% beers with innovation set for the future," said Oliver Wills, Swinkels' Africa marketing lead. "Linked to our brewing expertise, we want to be seen as innovators in the non-alcoholic beer category. We look forward to seeing these quality products soar in the South African beer category, and South Africa enjoying non-alcoholic beverages responsibly."