Pinotage has had a chequered history. It's a grape which is less than 100 years old and is the one thing synonymous with South African wine – and not always in a good way. Yet even to pinotage fans there's a topic guaranteed to push a button or two – and that's coffee pinotage.

Way back in 1925 local scientist Abraham Izak Perold thought "Hmmm … I wonder what would happen if I crossed this grape with that one?" The grapes in question were pinot noir and hermitage, more broadly known as cinsaut the world over. So when it came to naming the grape that was a collab or mash-up of the two grape names too: pino-tage.
Despite having created this uniquely South African wine grape, no-one really knew what to do with it and it wasn't until 1961 that a proper, labelled version of it made it to the market in the form of the 1959 Lanzerac pinotage.
So why the bad rap for pinotage? When South Africa was readmitted to the international community after the dawn of democracy in the 90s, it was thought that our wine producers would show folks what our proudly South African red was all about. Only problem was they hated it! Some critics likened it to burnt rubber, rusty nails or automotive paint fumes. They said it tasted bitter and was just downright nasty – and that's the opinion they shared with the wine buying public abroad.
That viewpoint persisted for a decade or two but one must pay credit to pinotage producers, and specifically the Pinotage Association. They got to grips with the problem, did a lot of research into what was causing the issue and set about putting things in place to improve the wine. And they have. International critics have changed their tune and more and more positive feedback is coming the way of this cobbled together grape. All the technical stuff involves science like fermentation temperatures, oxidative or reductive winemaking, vineyard management, maturation regimes and more. Bottom line, pinotage in the 2020s is a totally different beast from that in the 1990s.
" It set the (coffee) cat among the proverbial pigeons. "
There remains one teensy issue though, and that's the topic of coffee pinotage. The purists try not to wince when it's mentioned but one thing remains true: punters love it! It's a style of pinotage which is never going to set the world alight or command great critical acclaim. What it does do is fascinate new or entry level red wine drinkers – because of the universal appeal of coffee as a recognisable flavour.
Wine has a difficult enough time trying to convince new consumers that there aren't berries or tobacco or fruitcake actually in it … Those sorts of aroma or flavour associations are entirely up to the person tasting the wine. What person A "gets" is not necessarily what person B will pick up on either the nose or tongue.
So what's the origin story behind this style of wine? Wellington winery Diemersfontein unwittingly spawned an entirely new category in 2004. It set the (coffee) cat among the proverbial pigeons. Diemersfontein's 2003 Pinotage had a distinct coffee aroma and flavour that found immediate praise and enthusiasm among punters.
Instead of the coffee phenomenon being a flash-in-the-pan, it created its own little niche, with numerous winemakers creating unique examples of not just pinotage, but merlot, malbec, tinta barocca and even Port-style wines. A few years ago, at one of the country's biggest wine shows, the annual RMB Winex festival held in Johannesburg, Cape Town and elsewhere, the Diemersfontein pinotage 2009 beat out all comers to be adjudged the wine of the show by popular vote. It even spawned the popular Pinotage on Tap festival which used to be held annually prior to the pandemic.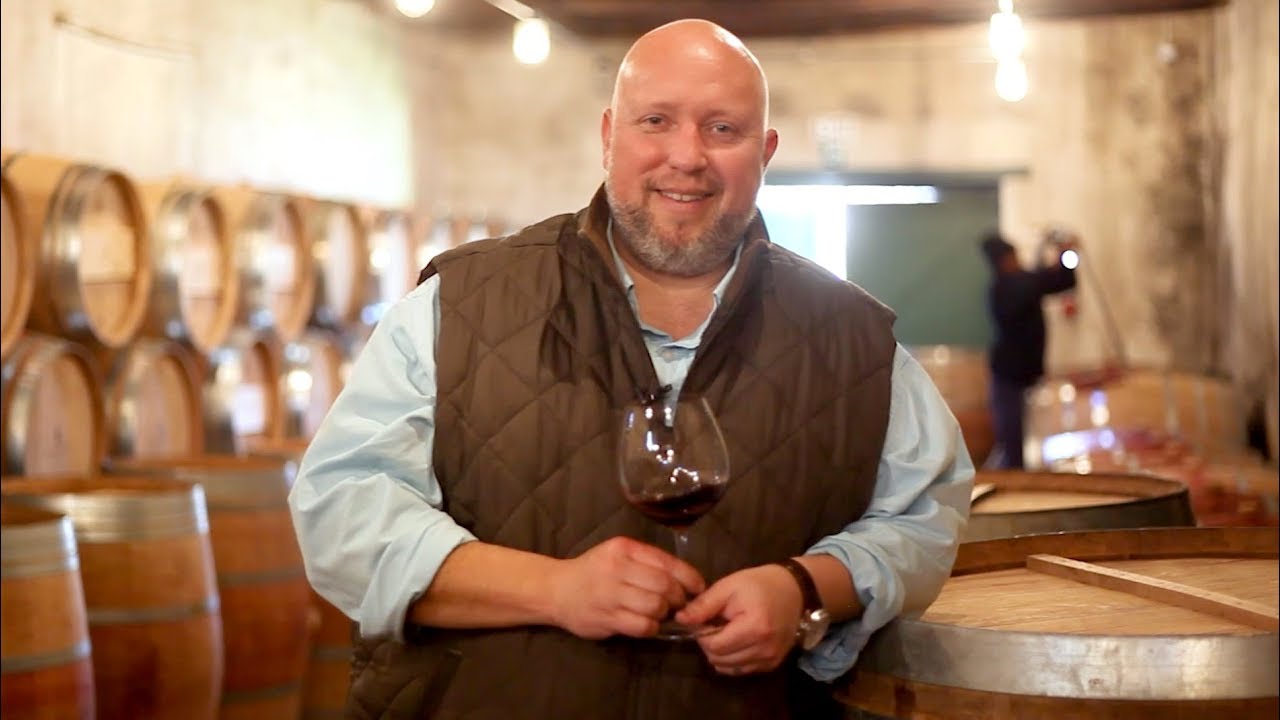 Bertus Fourie, who still labours under the jocular nickname of Starbucks
And to think it actually happened by accident during the 2003 harvest. Now recognised as a top contestant of BraaiMaster, Bertus Fourie was the Diemersfontein winemaker at the time. Overwhelmed by a bumper crop of pinotage that year, he decided to action some research he'd conducted during his Masters in Oenology at Stellenbosch University a few years earlier. It was a combination of a specific commercial yeast for fermenting the grape juice, with the maturation of the wine in a stainless steel tank lined with specially toasted oak staves. The result was the turbo-boost of coffee and chocolate flavours that created an instant sensation.
Speaking about the two styles of pinotage Diemersfontein is renowned for, with one being the serious, traditionally styled Carpe Diem and the other the cheerful mocha toned example, owner David Sonnenberg is on record as saying that he feels like "the parent of two teenage daughters – one is a classically trained violinist who dresses modestly and pulls the crowds in the exclusive concert halls; the other, a mini-skirted and occasionally provocative pop star who wows the younger generation but has fans of all ages."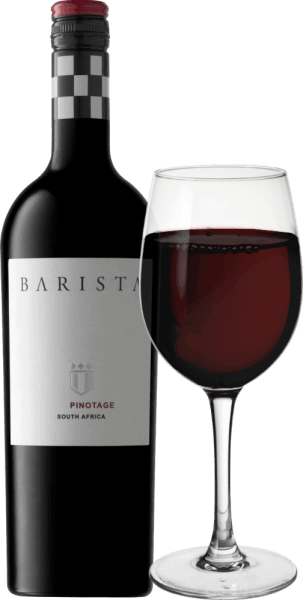 Fourie later moved on to the KWV which launched Café Culture in 2007 – and subsequently followed it up with the sparkling sensation, Choc Mousse, a fizzy, bubbly-style wine made from coffee pinotage. By the turn of the decade, just three years after launch, Café Culture was selling more than 100 000 litres annually.
And after again moving on to yet greener pastures, Fourie created his own Barista brand which is going down a storm in the American market – with the brand showing massive growth among the nation of coffee lovers!
What is it that people love? One of the explanations given is that the world of wine is still seen as quite snobbish, with people talking a language that newcomers don't necessarily understand. To the novice drinker being able to distinguish raspberries and oak tannins is a stretch too far – which is why these wines work. Everyone gets coffee! From the nose all the way through to the palate – the flavour of coffee, and even chocolate or cocoa, is quite pronounced. It's also seductive …
Therein lies the appeal: these wines provide a glimpse through the keyhole to the greater, more exciting world of wine appreciation that awaits. It's when these novice red wine drinkers also have an "aha!" moment and get what the fuss is about. There's many a marketer working for a wine brand who is in favour of the coffee and chocolate phenomenon because they acknowledge that it's not a big leap from coffee red wines onto other, more traditional, red wines. It's opening the door to a whole new world of flavour for people who might otherwise have been intimidated by the idea of drinking red wine.