WHAT'S NEWS?
Click on the image to read more
Perfect gift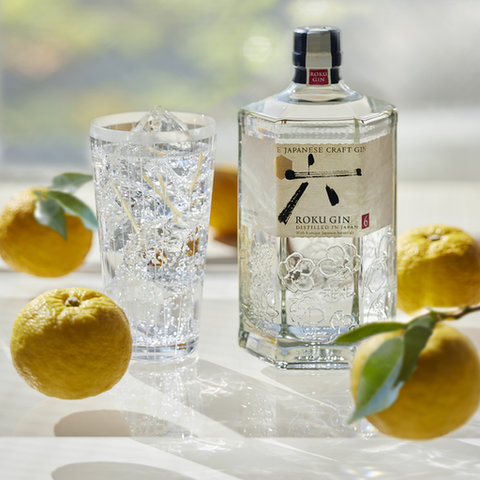 The Japanese celebrate the beauty and perfection of a perfect cherry blossom – or sakura. With the outbreak of the northern hemisphere spring, the cherry trees burst into bloom all across the island nation.
These blossoms are also one of only six botanicals used in Roku gin – both the sakura leaf and petals. In another nod to the symbolism of the figure six, the Roku bottle is hexagonal – but that's also because the word Roku translates as the word six.
Roku is a crafted gin created with six botanicals, all sourced from Japan. Quality is non-negotiable and the botanicals are seasonally harvested from the best growing areas in Japan. Along with the cherry blossom and leaf there are sencha and gyokuro teas, celebrating summer, along with Sansho pepper for a hit of autumn spice and yuzu zest which adds the requisite citrus note from winter.
Roku Japanese Gin can be enjoyed on the rocks or in a Japanese gin and tonic. Prepared with extra care, the Roku Japanese gin and tonic can be served with ice and slices of ginger to complement the refreshing citrus top notes of yuzu.
But with Mother's Day in May, why not knock the beloved woman in your life for six by preparing a refreshing Roku cocktail?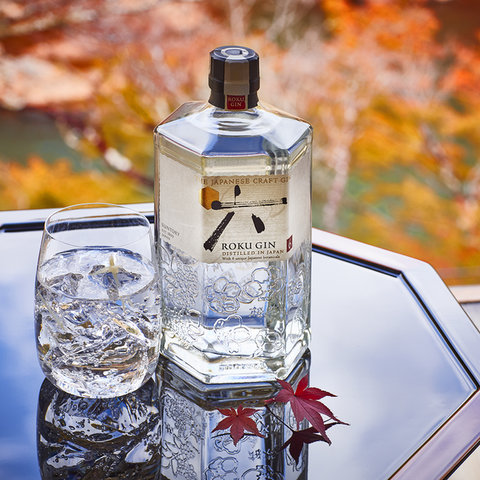 ROKU AUTUMN HIGHBALL
INGREDIENTS:
25ml Roku gin
Fresh ginger, muddled
20ml lemon Juice
15ml sugar syrup
90ml soda water
METHOD:
Muddle the fresh ginger in a cocktail shaker before adding the gin, lemon juice and sugar syrup. Double strain over ice and top with soda water. Garnish with a twist of lemon and an optional slice of fresh ginger.

Free of guilt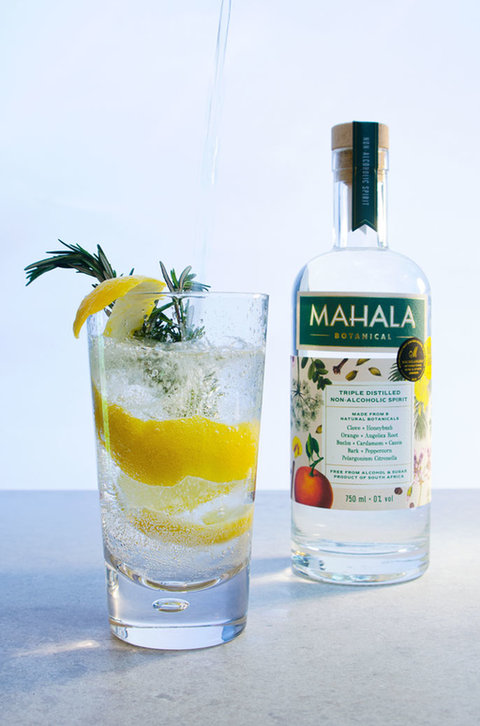 The No & Low alcohol movement is one of the fastest growing segments of the liquor business and locally produced – from farm to glass – Mahala gin celebrates its guilt-free status.
"Mahala Botanical was created to provide those who don't want to consume alcohol with a sophisticated alternative that has all the nuances and flavours of an alcoholic drink," said distiller Danielle Schoeman who conceptualised and made this new product.
Mahala – which means "free" – was recognised as the best Low/No-alcohol spirit at the 2020 Michelangelo International wine and spirits awards, the same year this new product hit the market.
As a Capetonian, Schoeman drew inspiration from the Cape fynbos, including nine botanicals in Mahala, some of which are indigenous to the region. "These include buchu which adds subtle floral notes and honey bush which contributes a soft sweetness," she said. The resulting clear spirit is complex and layered with aromas of spices and subtle florals with a herbaceous and long citrus finish.
"I only came up with the name after I had developed the product. I was walking on the beach and I thought Mahala, a Zulu word meaning free, says it all – free from alcohol, sugar, colourants and additives." Mahala Botanical is also gluten-free and suitable for vegans. The beautiful bottle featuring exquisite botanicals enhances its natural appeal.
Mahala Botanical is distributed in South Africa by premium liquor merchants Truman & Orange. "No & Low is becoming the cool choice," said Truman founder, Rowan Leibbrandt. "There's a definite move towards being more health conscious. Although people are not necessarily giving up alcohol completely, they often want an alternative, a drink that is sophisticated and celebratory, a reward at the end of the day."
Golden and delicious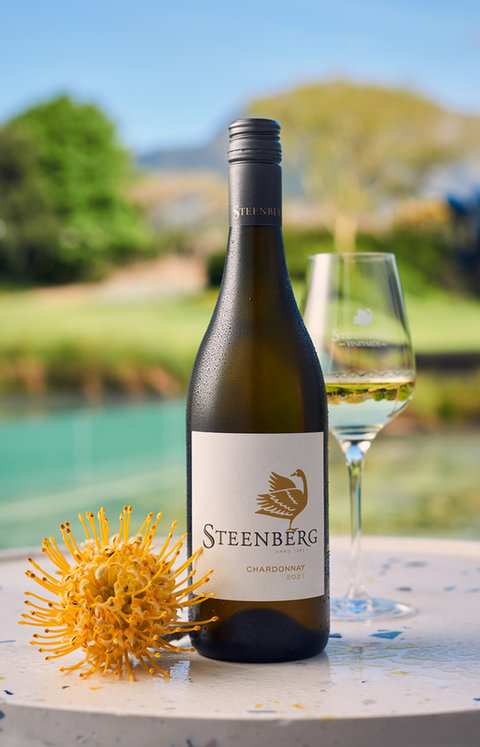 Constantia winery Steenberg has just released its new look chardonnay.
The 2021 Steenberg chardonnay is packed with autumn flavours; quince, citrus and ripe golden delicious apples. The new label features the signature Steenberg swan, signifying quality and esteem, and the wine lives up to its billing in both taste and appearance.
Crafted by Cellarmaster Elunda Basson, Steenberg chardonnay 2021 has intense aromas of citrus marmalade, fresh golden delicious apples, butterscotch and shortbread. Hints of subtle vanilla and oak spice imparted during six months' maturation in French oak barrels follows through onto the palate where they meld with quince and candied apples. Bracing acidity and chalky minerality tempers the bight, clean structure and long, lingering finish.
As the cooler weather starts wafting in, Steenberg chardonnay drinks beautifully on its own, but is just as appealing as a food wine. Kerry Kilpin, Steenberg executive chef of Tryn and Bistro Sixteen82 fame, recommends a rich pork belly roast with a chardonnay and mustard sauce and apple slaw on the side as a perfect autumn pairing for the richly layered wine.
Elgin's century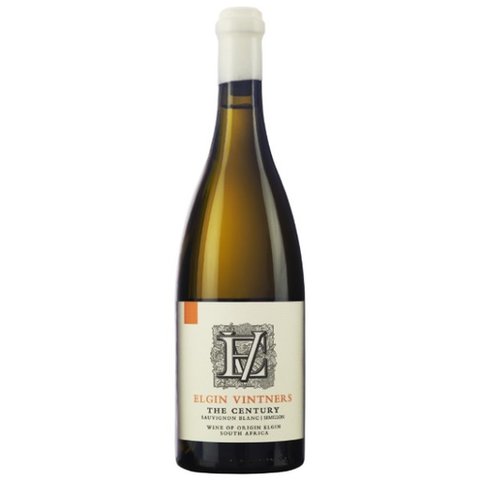 Where apples thrive, so do vines – and is the reason behind the success of wine producers in the Elgin valley. But the apples came first!
And it's the contribution made by one of the apple pioneers of the Elgin area, Mr Douglas Moodie of Eikenhoff, which is marked in the naming of Elgin Vintners' The Century white blend.
It was in September 2011 that this farsighted fruit farmer turned 100 – and in the spirit of his vision for the area and its fruit, both grapes and wine, that he was honoured thus.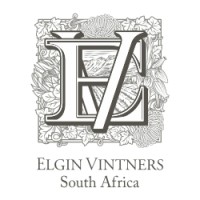 Elgin Vintners The Century 2019 is a blend of sauvignon blanc and semillon (53% to 47%). Winemaker Dr Marinda Kruger said the wine immediately draws the eye because of its clarity – a light yellow tinged with green.
Aromas include pear drops, fennel and ripe fig with a touch of waxy lanolin which is the trademark of semillon. The palate boasts sun-ripened golden delicious apples and quince flavours intertwined with an oyster shell mineral core, a generous creaminess and harmonious acidity. "A satisfying wine, displaying textured layers of fruit which linger indulgently," Dr Kruger said. Whilst this wine drinks extremely well now it is expected to develop even greater complexity with further maturation
Charity comes up trumps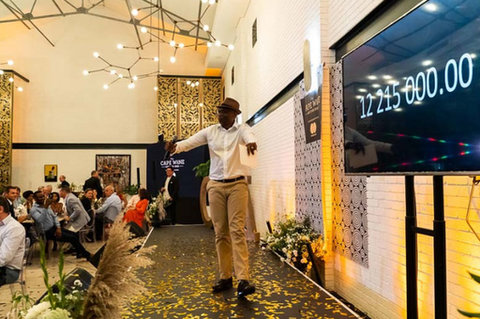 The Cape Wine Auction is regarded as one of the most significant international wine charity auctions ever conceived in South Africa, uniting the industry around a single goal of raising money for education.
Over the course of its eight year history, the Cape Wine Auction has raised a staggering R117 million for education and charitable causes within the local wine industry. Held at the luxurious Quoin Rock wine estate in Stellenbosch earlier this year, the sum raised in 2022 was just over R12 million, all of which will be disbursed to charity.
The day's highest bid of R1.2 million was for Lot 17, which included a three-night getaway for eight people in the Bazaruto archipelago at &Beyond Benguerra Island as well as return private charter flights from Cape Town or Johannesburg and return scenic helicopter transfers from the lodge and Vilanculos. It was sponsored by Spier wine farm.
Other fiercely-contested lots included the Best of British Lot 18 (golf, horseracing and tickets to a Premier League football game), Lot 7 Celebrating Goodness with wine, dining and travel experiences in both South Africa and France, Lot 11 which was a celebration of South African excellence and Lot 14 – a week stay in Tuscany.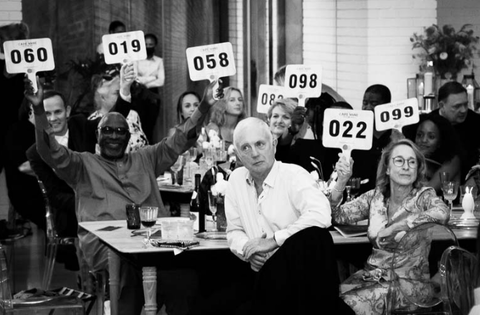 Darielle Robertson, director of The Cape Wine Auction pronounced herself delighted by the final tally raised, especially given the tough economic times. "This means the Cape Wine Auction Trust can continue its invaluable work with our beneficiaries, all of whom are dedicated to improving the education and lives of children in the Cape Winelands."
Director for marketing and communications at Mastercard Sub-Saharan Africa, Kamini Redhi said they too were happy at the response. "It aligns with our brand purpose of connecting everyone to priceless possibilities. Being part of such an exclusive event – one that harnesses the power of doing good to transform children's lives through educational and social support is a great honour."
New wine show in town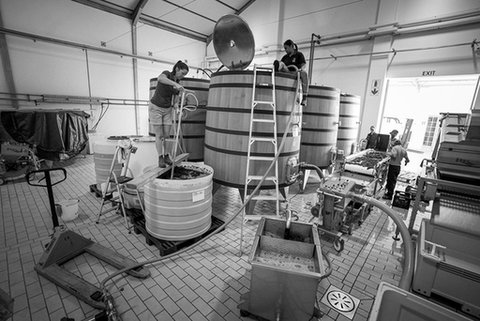 Riebeek-Kasteel in the Swartland was home to the groundbreaking Swartland Revolution wine festival. After serving its purpose and making the wine drinking public aware of the delights of the Swartland's edgy and progressive wines and winemakers, it was shuttered.
The town of Moorreesburg, just 40km north of Malmesbury – or 100km from Cape Town, will be hosting the inaugural Swartland Sosiaal festival the last weekend in April and looks set to become the hottest wine event around.
Participating wineries include Swartland superstars Mullineux & Leeu Family Wines, Leeuwenkuil, Org de Rac Organic Wine Estate, Riebeek Wine Co, Pulpit Rock Wine and Marras Wines, as well as famous out-of-towners Zevenwacht, MAN Wines, Lievland Vineyards, Journey's End Vineyards, Mount Rozier Estate, Nico van Merwe Wines and Anthonij Rupert Wyne.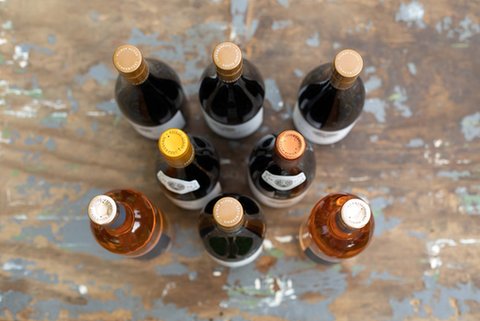 "We're overjoyed at how this dream has come together with the support of the wineries," said Swartland Sosiaal founder Carien Hugo Waring. "Moorreesburg is not only at the heart of the Swartland wine region, but also a vestige of authentic farm and family-friendly hospitality. It's this essence reflected in the name Swartland Sosiaal."
Each participating winery will have six wines available for tasting from 12h00 to 16h00. Food and all-day live entertainment is also part of the mix. Food delights include homemade smoked and pulled brisket rolls with chunky fries as well as cheese-and-charcuterie platters. Organisers have laid out two boules courts and no doubt there will be fierce rivalry waged.
Ticket sales have been capped at 300 and the venue is the Moorrees, 8 Dirkie Uys street. Visit Quicket (https://bit.ly/3h8i7Ss) to book tickets at R350 a head.
2022 cocktail trends
The world as we know it in 2022 is a vastly different place than anyone could have imagined five years ago!
As a brand that's been around for nearly 200 years, Angostura aromatic bitters is as important to the bartender as salt and pepper is to the chef. There would be no Manhattan, Old Fashioned or Whisky Sour without it. With its proverbial finger on the pulse, here are a few cocktail trends Angostura want consumers to be aware of.
"Companies and brands seem on a mission to bring health drinks and cocktails together, as people are more conscious of what they are consuming and also as healthy lifestyles are trending," said Bruce Dorfling, restaurant and bar manager at KZN's Lucky Shaker. He said you can expect to see more low calorie cocktails or those which include medicinal extracts.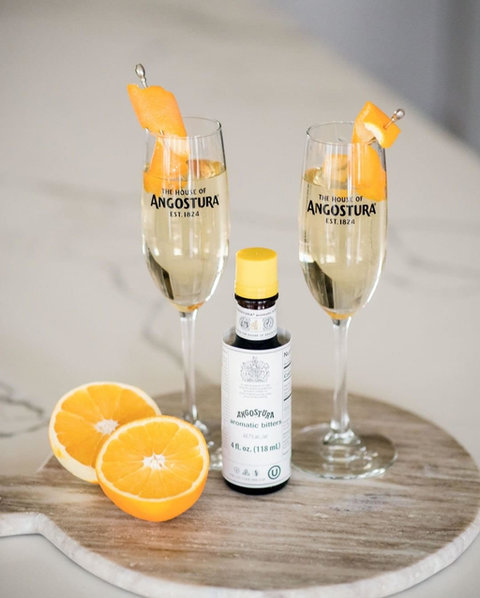 The global pandemic saw the explosion of home consumption delivery services – and cocktails are no exception. Consumers want to be able to enjoy the company of their friends, rather than spend an hour trying to put together drinks, but quality matters – think pre-batched cocktails in a bottle from your favourite haunt.
Hit TV series And Just Like That saw Carrie, Miranda and Charlotte reprise their Sex and the City roles – and kicked off a resurgence in Cosmopolitan popularity. Online searches for the cocktail rose by 204%! Drinks writer Leah van Deventer chalked this up to nostalgia. "In fashion, this manifested in the resurgence of baggy, stone-wash jeans and scrunchies; in cocktails, it translated to a trend towards drinks of the same era, like Cosmopolitans and Amaretto Sours."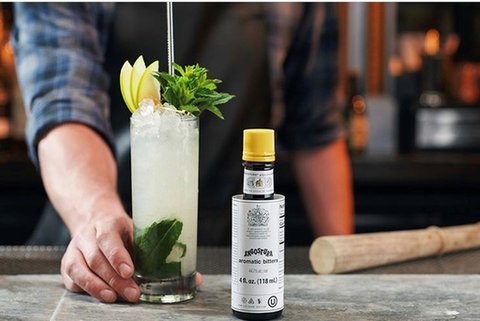 For bar manager at Cape Town's Tjing Tjing, Jay Chiwala 2022 has seen a move towards bitter-forward cocktails. "Not just in taste, Angostura aromatic bitters elevates the appearance of cocktails." This is never more evident than in a traditional sours cocktail. Plus, a dash or two in your vodka and soda will add that aromatic finish in an otherwise simple drink and it's even great in a margarita. "It adds a layer of complexity and brings flavours together while not taking anything from the classic but giving it a boost."
Coffee and cream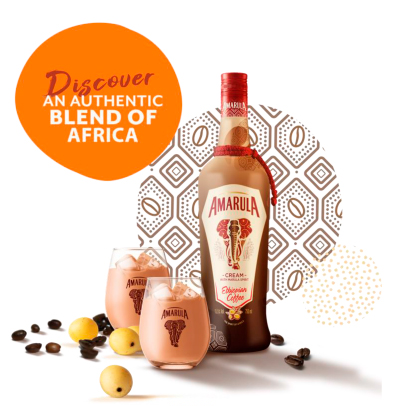 Amarula is the country's number one cream liqueur – and number two worldwide.
The dreamy, creamy liqueur is getting a new flavour after its sales have shown 43% volume growth in the past year alone. Much of the increased consumer support for the product is attributable to the two new flavour variants, Raspberry and Baobab. And there's another new option which has just hit the market – Ethiopian coffee.
South Africa's coffee culture is booming and with Ethiopia being the heartland of the humble coffee bean it makes perfect sense to skilfully blend the beloved marula fruit flavour with it.
The parallels are obvious: just as the marula fruit which goes into the cream liqueur is harvested in the wild by communities in the north of the country, so the Ethiopian coffee beans are grown "wild and free".
"That's why Amarula wants to celebrate this truly African ingredient, getting everyone to not only taste the best coffee there is, but to savour the taste of Africa itself," the new marketing material reads.
Chilli-ing?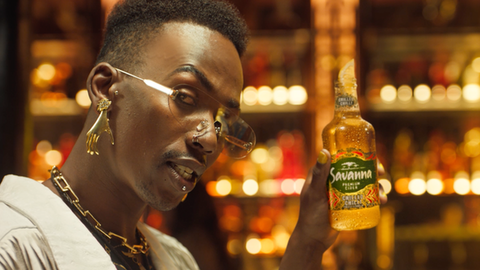 Savanna cider is the beverage which rejuvenated the fermented apple category. The brand took a humorous and irreverent approach to promoting its crisp, tangy drink. And it continues to push the boundaries.
Over the years they have added a light cider, a Tequila infused cider, one with rum, a dark cider and a few others. The latest flavour variant spices things up a bit with its Chilled Chilli.
"We are all about doing things differently and are known for challenging the norm with our products and unique experiences. Savanna Chilled Chilli is the beginning of a new trend when it comes to ciders and the product you need to spice up your next get-together and spark up conversations," said marketing manager Eugene Lenford. "Our new spicy kid on the block is just in time for spicier times. South Africans love a bit of spice when it comes to food, drinks, the weather and even their tweets. This innovation is boundary pushing in a sea of 'safe' innovations around fruit flavours."
But there's nothing 'safe' about the campaign either. It begins with the launch of the Chilled Chilli broadcast ad starring Chakalaka Norris – combining the new Savanna with Nando's spicy chicken …
Best served chilled, it delivers the crisp, dry premium cider experience that South Africans know and love, with hints of chilli and ginger. Look out for the a hint of red on the bottle when you seek it out in stores, bars and taverns.