50 shades
of blue
Tropical islands are the stuff of dreams, as Craig Thomassen found out on a recent visit to the Maldives. It REALLY is as beautiful as the travel brochures!


It's one of the world's nations most at risk of near total decimation from climate change. The low-lying Maldives comprises 1 192 islands, strewn over an area of 90 000 square kilometres and populated by fewer than 400 000 people. The total land area the country covers is less than 300 square kilometres – most of it at an average height above sea level of just 1.5m! (The highest point of the Maldives is a whopping 2.5m above sea level …) The nearest country to this scattered archipelago is Sri Lanka – and that's 750km away.

I will forever count myself extremely fortunate to be invited to stay at the spectacular Como Maalifushi resort, on Thaa atoll, one of the southern atolls of the Maldives. The journey's final leg involved a scenic one hour flight by sea plane from the main Island of Malé. The take-off and landing on water was an amazing experience but an hour of peering down at the deep blue sea, speckled with numerous beautiful and remote coral atolls was spectacular.
It felt like Lifestyles of the Rich and Famous when we arrived at this special place. At the jetty we were welcomed by the resort management, bearing freshly opened coconuts with straws in for a refreshing drink of ice cold coconut water. Those iconic Maldivian structures, the water villas built on stilts above the calm clear sea, turned out to be just as spectacular as in promotional pictures! With air-conditioning, a fully stocked mini bar, private infinity pool and steps down to the water's edge, each villa is its own private piece of paradise.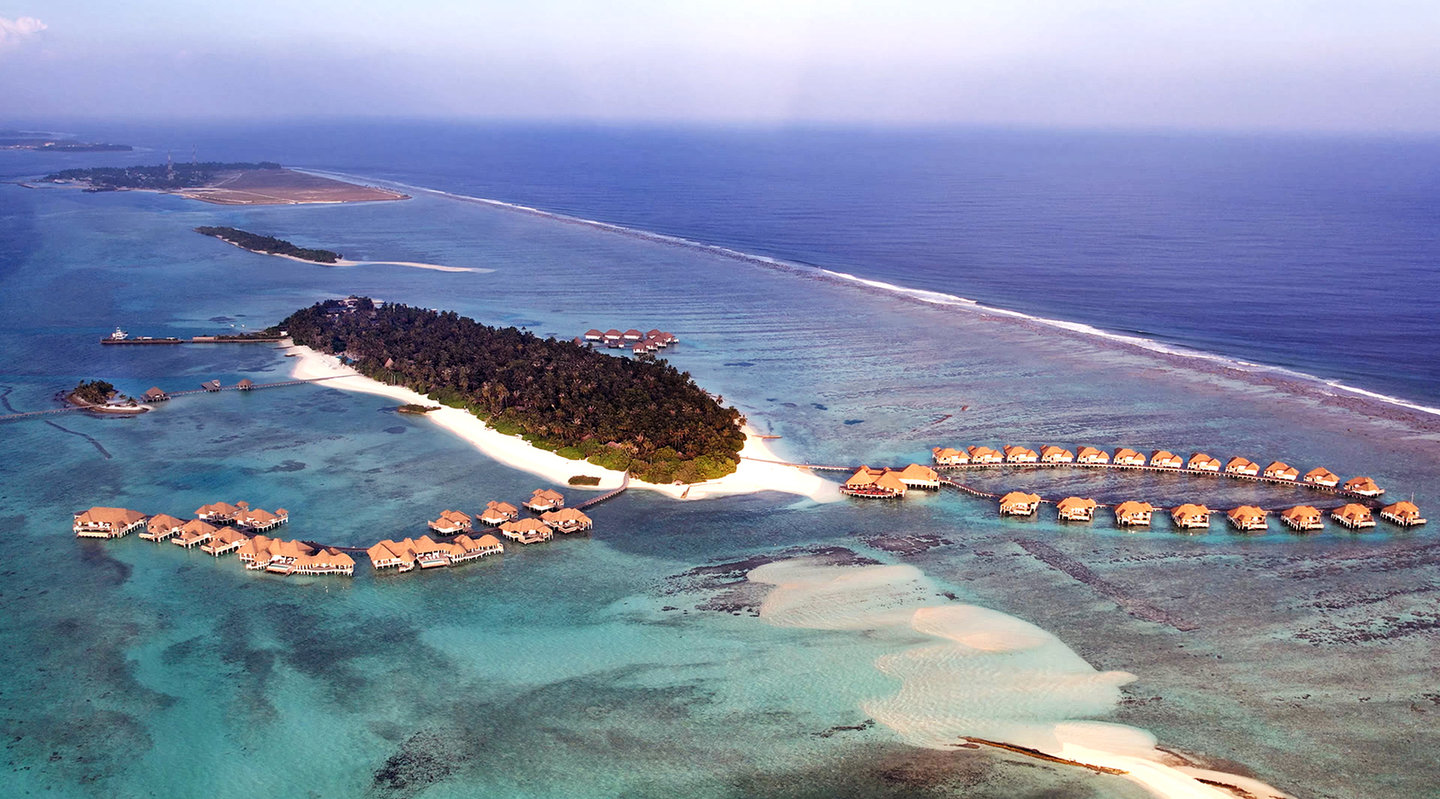 Tourism is at the epicentre of the Maldives' economy and with guests enjoying their stay in villas built in the water, marine life is never far away
Meals at Como Maalifushi were exceptional, with specialist chefs preparing a variety of amazing cuisines. Highlights included the almost impossibly fresh sushi, made by a Japanese chef at the restaurant on stilts right over the water. We could see sharks and fish lazily finning around below us through a large glass square in the floor! The seafood evening, with grilled lobster and langoustines was also amazing, but my favourite was undoubtedly the Thai evening. Easily some of the tastiest food I have ever eaten.
Aquatic activities obviously form the bulk of the resort's attraction – scuba diving and snorkelling, fishing, paddling kayaks and sailing Hobie cats … you're spoiled for things to do. The water is as clear as water can get, making any snorkelling or diving breath-taking. The abundance of tropical marine life is astounding. Turtles, rays, brightly coloured fish and corals … even novices snorkelling in the shallows get to enjoy them. One of my underwater highlights was spending 40 minutes snorkelling up close and personal with two whale sharks at night in the lights of a fishing boat. It was the most incredible underwater ballet, performed by these giant fish – and something I'll never forget.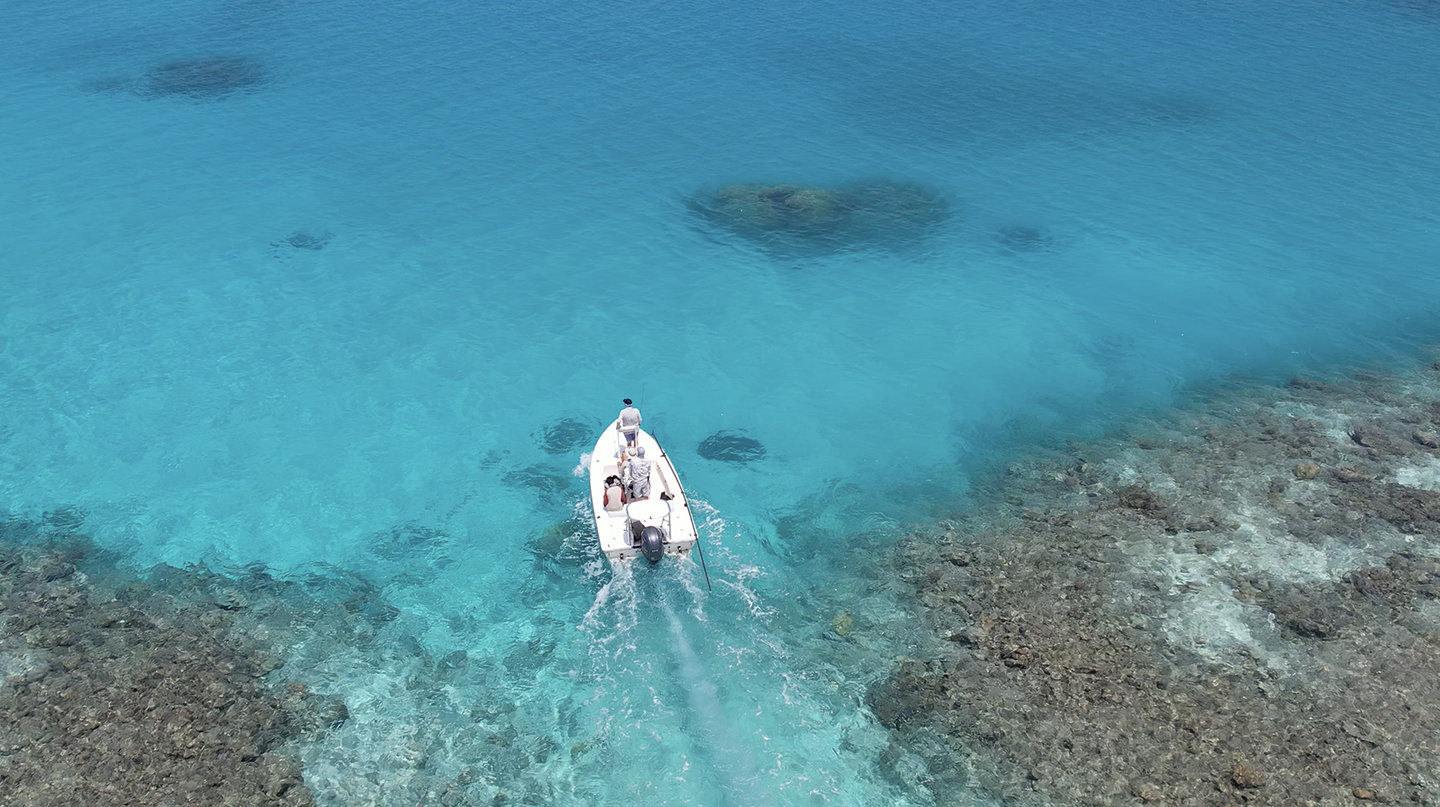 Just a few metres of depth changes the colour of the water to a deeper blue, also providing depth for different fish species
Fishing involved being poled across the flats by a guide on a skiff, targeting flats specialist species such as trevallies and triggerfish. We also cast lures from the deep towards the reef edges for GTs, barracuda and snappers. I was very fortunate to get a day fishing on the resort's 68ft Hatteras Sport Fisher, a luxury motorised yacht with every mod con imaginable. This produced a stunning sailfish, which I was able to hold in the water for a few minutes, before letting it slip away to continue with its life in the blue.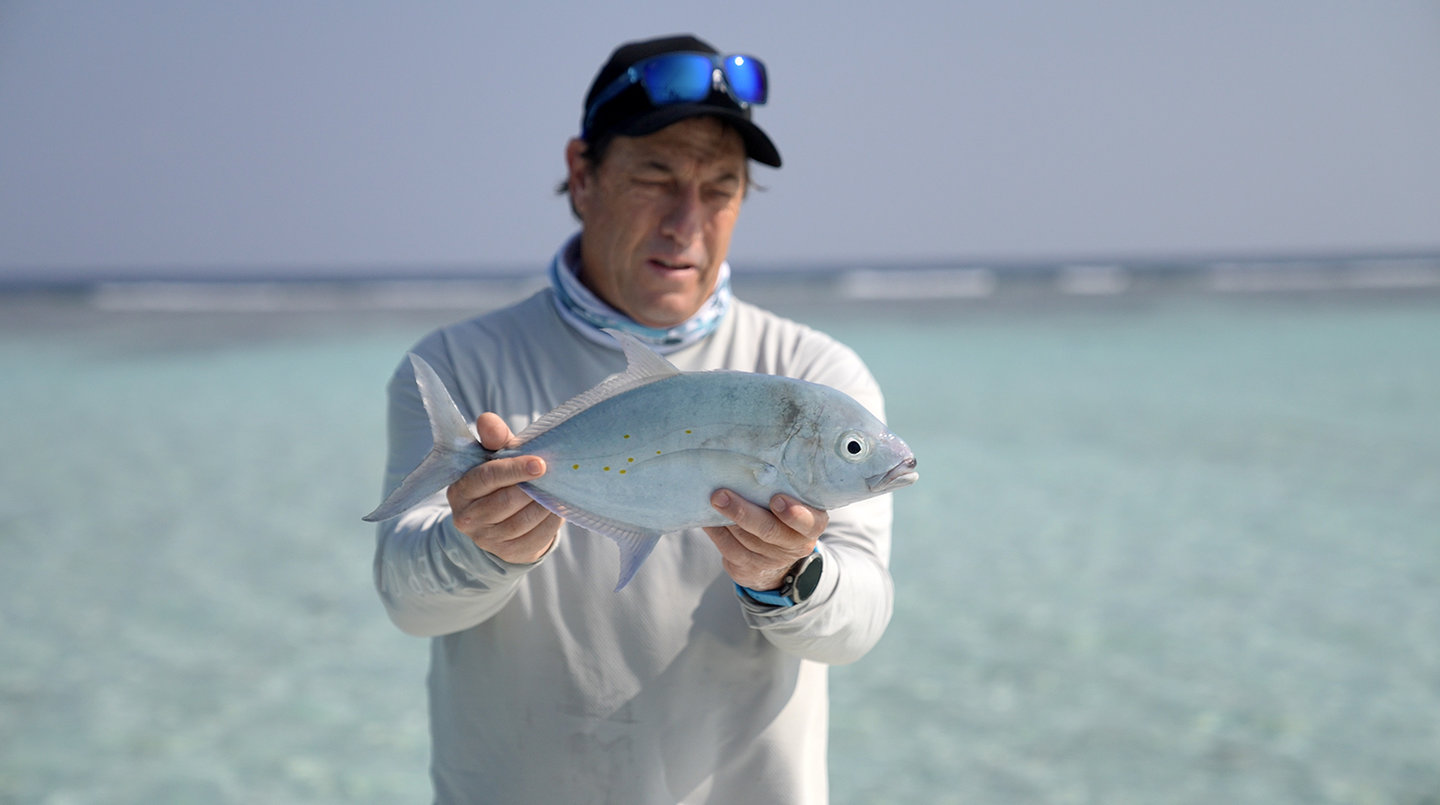 To the victor, the spoils! For just a few seconds, Craig Thomassen shows off his catch before releasing it into the wide blue yonder
Sadly, the tropical idyll had to end. All too soon we found ourselves embarking the sea plane again for our return, with cameras full of amazing pictures and minds overflowing with incredible memories. Como Maalifushi is, to my mind, one of the most beautiful places on the planet. With friendly, attentive staff, spectacular scenery and a luxury resort. Nothing is left to chance. It is without a shadow of a doubt, up there in my top three places to visit.