Almost lost in the mists of time thanks to the stringent ban on alcohol during Prohibition between 1920 and 1933, the sherry cobbler is actually one of America's oldest known cocktails.
"What the dickens is a sherry cobbler?" most people are now asking themselves – and rightly so because it apparently came to prominence after Charles Dickens wrote about the drink in The Life and Adventures of Martin Chuzzlewit.
Dickens's tale was serialised between 1842 and 1844 but it was not the first time the sherry cobbler was ever mentioned in print, Wikipedia relates. That first mention is accredited to a Canadian traveller to the United States, Katherine Jane Ellice who wrote about it in her diary in 1838.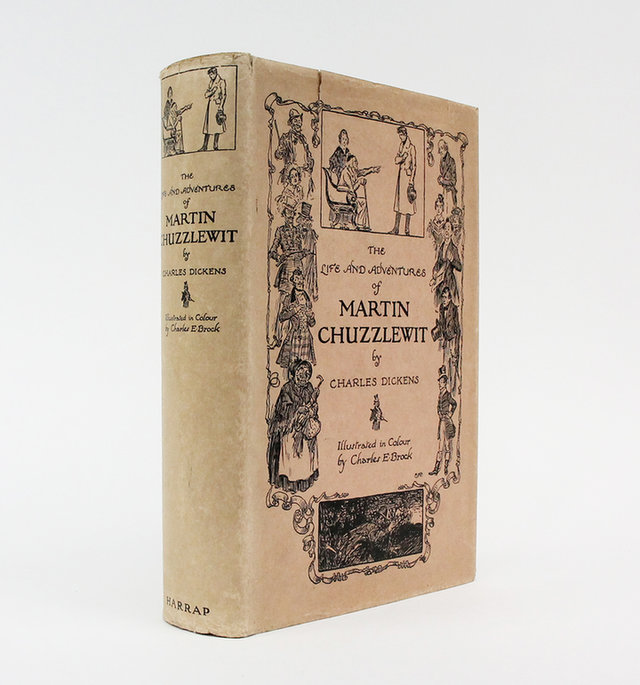 Less popular than Oliver Twist and other works by Dickens, this was originally serialised
The sherry cobbler is the essence of simplicity: sherry mixed with sugar and citrus fruit. As Wikipedia notes: "To make the drink, orange and lemon are muddled with simple syrup, shaken with ice in a cocktail shaker, and strained into a highball glass filled with crushed ice. Garnishes include mint leaves, raspberry, and orange and lemon slices."
Cocktail historians note that the cobbler and the mint julep are probably the two oldest known mixed alcoholic drinks around. And sherry is making something of a comeback among bartenders and mixologists who love its rich – sometimes nutty – taste. Part of the reason for this is that sherry lends itself naturally to the demand nowadays for lower alcohol drinks – and since it starts at around 16% alcohol by volume before being mixed or diluted, it's easy to see why.
As one cocktail expert wrote, some mixologists keep it classic and only use one type of sherry while others blend oloroso and amontillado sherries for a more complex base. One thing these bar professionals do agree on though is the ice. It must be cracked or crushed in order to dilute the cocktail.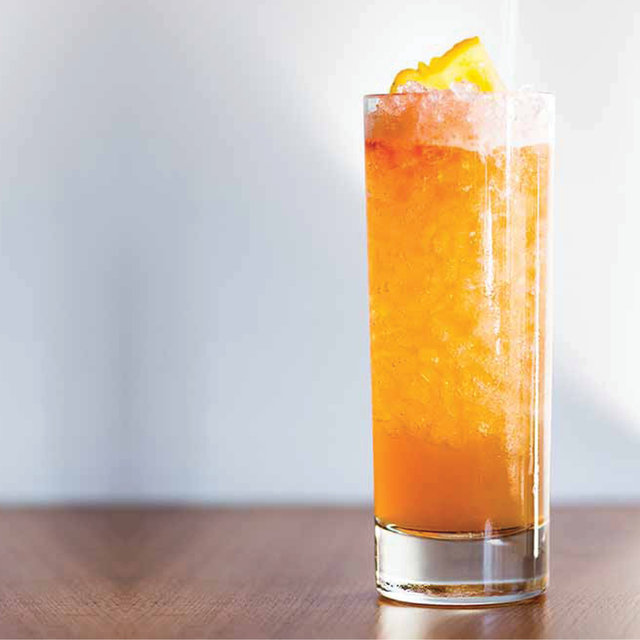 Sherry cobbler
Ingredients
3 ounces (90ml) dry
amontillado sherry
1/4 ounce (7.5ml) simple syrup
1 orange half-wheel
Garnish: orange wheel
Method
1 Add the sherry, simple syrup, and orange half-wheel to a cocktail shaker and fill with ice. (Note: If using a sweeter sherry, reduce the amount of simple syrup.)
2 Shake brutally (this will muddle the orange), then strain into a highball glass filled with fresh crushed ice.

3 Garnish the drink with an additional orange wheel.

Drinks website Liquor.com has a sherry cocktail with a twist, stating that not all drinks need to be boldly spirited and packing a mean punch. It touts the charms of a simple yet tasty two ingredient low-alcohol drink called the Adonis. (And there's a story to the name too: first made at the Waldorf-Astoria hotel in New York city around the 1880s, the Adonis is named for a Broadway musical of the same name – the first show to put on 500 performances ever!)