World of
flavour
Uisge beatha in Gaelic translates as the water of life, and the heartland of this spirit's production is in Scotland and Ireland. But there is a whole world of whisky waiting to be discovered – from India and Israel to Taiwan and Japan.

Panel: Whisky importer Hector McBeth, whisky enthusiasts Patrick Leclezio and Jon-Erik Munro with CHEERS publisher Shayne Dowling and editor Fiona McDonald.
"On the basis of the whiskies we've just tasted, Scotland should ensure that it stays awake and ahead of the game," was the opinion of Hector McBeth, an astute and experienced whisky connoisseur. "These guys are just getting better and better!"
The discussion after the tasting was lively with everyone agreeing that the Japanese whiskies perhaps had a slight edge over the others in the tasting but only because their history of production is longer than Taiwan and India, for example.
"You expect the Japanese examples to be good," said Patrick Leclezio, "but I was surprised and really impressed with the Kavalan from Taiwan as well as the Paul John drams from India."
The biggest discovery for Shayne Dowling was the M&H Classic from Israel. "It's just so impressive and appealing. It's the sort of whisky you could give to people who say they don't like the spirit – and you'd convert them immediately!"
Two South African grain whiskies joined the line-up and more than held their own. The first was from New Harbour distillery and the example tasted was the Bushveld smoked single grain, while the second was Toor, a new entrant to the world of whisky with its five year matured grain spirit. Photographer Jon-Erik Munro had high praise for them both since he's a fan of grain whisky.
As is obvious, there was no single standout dram which could claim outright honours. It was agreed that each of these whiskies was worthy of merit because of their individual charms and unique character.
Probably the best comment belonged to Hector McBeth: "I could wear Japanese whisky as aftershave because of the way it smells … Eat your heart out Calvin Klein or Tom Ford!"


Note of camphor and mint on the nose with some ethanol bite said Patrick. Shayne found hard candied sweet flavours and sugared apricots on the palate, with a warm white pepper finish. "Great for mixing in cocktails or for someone starting out on their whisky voyage of discovery."
New Harbour Bushveld smoked
single grain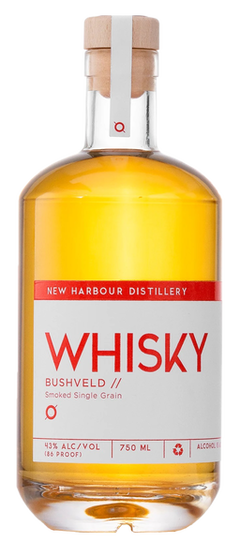 Green, lemon leaf and citrus aromatics with a thatch, grass nuance. The palate also shows a green, thatch element with a soft, spicy but silky finish and a light, almost indistinct, smoke character. Jon-Erik praised the corn or grain character which shone through. Hector shared that the grain whisky is potstilled – and then aged in used American oak barrels which have been smoked with kameeldoring.
Toor 5 year old barrel matured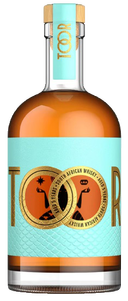 Tonka bean and vanilla on the nose and palate was what Fiona found while Patrick and Jon-Erik appreciated the big butterscotch appeal. Those same characters were apparent in the mouth which was rich, rounded and with a polished oaky note.
Paul John Nirvana unpeated
single malt


Big barley, oats and grain character on the nose and palate. Wafer biscuit for Patrick, sultana and vanilla for Shayne and Jon-Erik praised its body and mouthfeel. "It's a proper shape shifter," Hector said. Very smart with good tannic structure.


Photographer Jon-Erik was the most vocal in his appreciation for the aromatics of this whisky. Christmas cake with dates, cinnamon dusted toffee apple and ripe loquat were some of the descriptors the panel used. Big spicy mouthful but super smooth in texture. Deliciously appealing.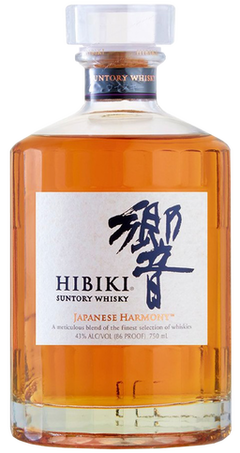 Toffee, fudge, shortbread, waffles and pastries, along with marshmallows (Hector specified they had to be pink!) mean there's a lot to love on this spirit. Delicate, refined, elegant and balanced with beautiful length but also power. So harmonious and sophisticated.


The surprise of the tasting: bananas and custard, caramel richness is what Fiona noted. Shayne found polished wood with dark orange chocolate and Patrick got dried pear and nutmeg. Hector summed it up as Crepe Suzette "as the sugar in the syrup caramelises while it's being flambéed."
Paul John Bold
single malt

Distinctive peat and smoke is immediately apparent. That led Shayne to find toasted almonds while Fiona and Hector found bacon fat and pork crackling respectively. Peppery bite in the mouth but long, rewarding and balanced. "A great example of a peated whisky which people should not overlook," said Shayne.
Nikka Japan whisky
from barrel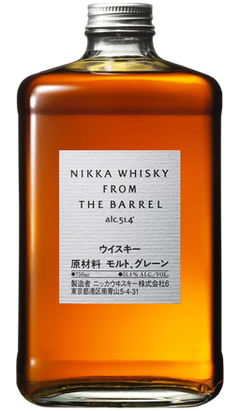 Being straight from the barrel, this unique whisky is at 51.4% alcohol by volume. Nonetheless it is silky and delicate but with a bright peppery spice heat countering the fruity caramel, cut red apple and sponge cake flavours. Regal and elegant but with leashed power.