What South Africans know as "sherry" is miles removed from the real deal – typically dry – Spanish wine from Andalusia. Local consumers have been brought up to believe that medium, full cream or Old Brown are authentic.
South Africa's readmission to the bosom of the wine world came with a few strings attached, one being a European trade agreement that banned the use of the words sherry and port for the locally made examples of fortified wine. It's why consumers have had to get used to using Cape ruby, Cape vintage, Cape late bottled vintage and Cape tawny for what 30 years ago would have been recognised as port.
There's a lot to be said for a little glass of either of these styles of fortified. The sweet nutty flavour of Old Brown can bolster resolve on a wet or cold fishing trip while the raisiny richness of a Cape ruby goes so well with cheese – or firelight and nothing else on a winter's eve. Much of the appeal can be attributed to the addition of brandy spirit in the making. That's what fortification is, after all.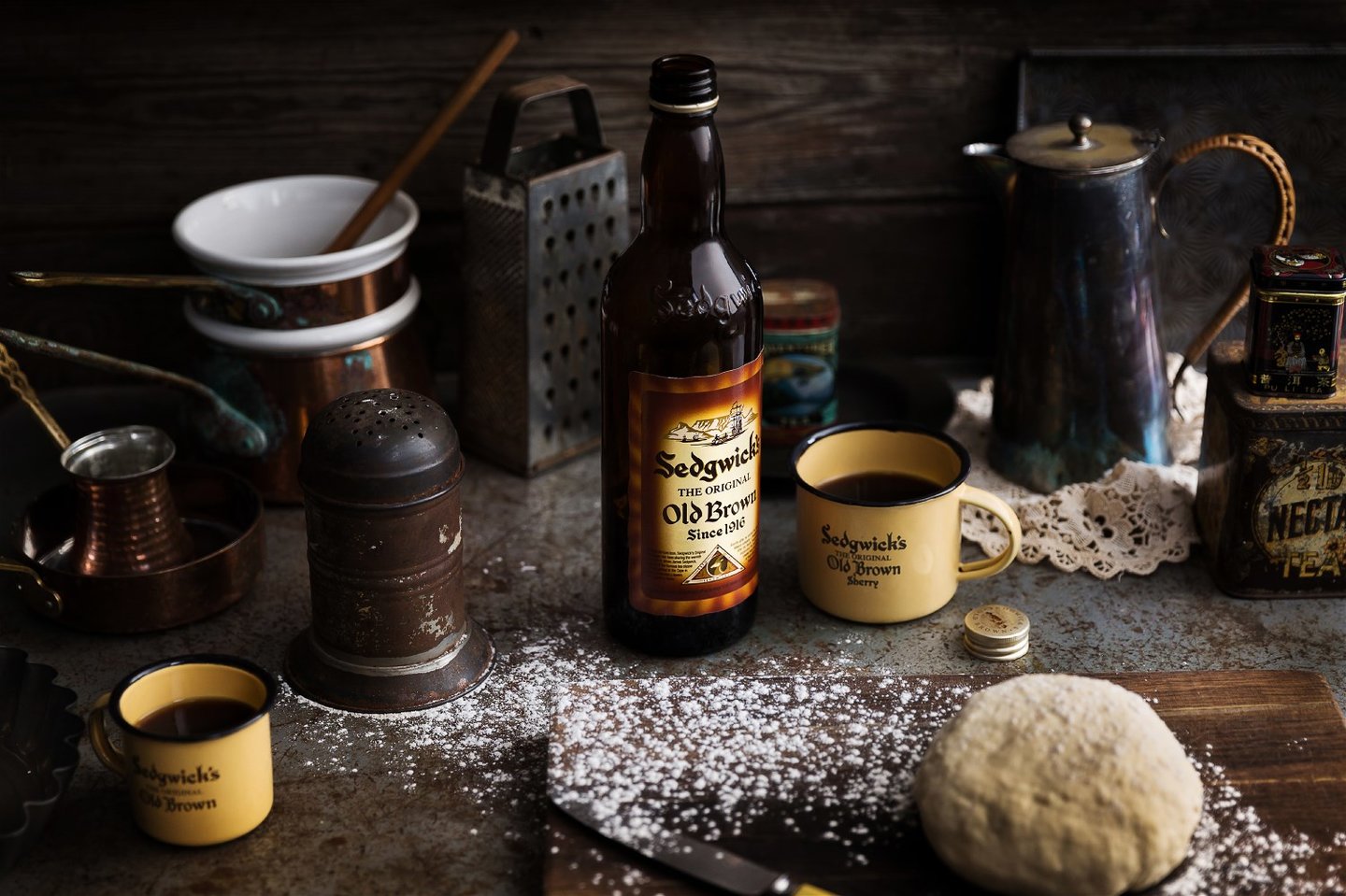 Sedgwick's Old Brown via hospitalityhedonist.co.za
So what is sherry?
By definition and use of geographical area of origin or denomination, it's a fortified white wine which can only come from the sherry triangle in Andalusia in southwest Spain. More specifically, the area surrounding the three main cities of Jerez de la Frontera, Sanlucar de Barrameda and El Puerto de Santa Maria. The word sherry, by the way, is an anglicised version of the Spanish Jerez.
This hot, dry area has very chalky, limestone-rich soils which suit the growing of the three main grapes which go into the making of sherry; palomino, muscatel and Pedro Ximenez. Palomino delivers big tonnages of grapes which are somewhat bland in flavour but also low in acidity. Moscatel is known for both its fragrance and sweetness which is why it's used for the sweeter styles, as is Pedro Ximenez – or PX for short.
Important to note in the making of sherry is the presence of a special yeast – flor – which dictates what style of wine it will become. And it's also why the fortification, or addition of spirit, is so crucial because the high alcohol spirit needs not to kill off this yeast. The extended aging and fractional blending of the wines in old barrels in the solera system is also what sets this style of wine apart.
As already mentioned, authentic sherry is usually dry rather than sweet. The styles of true sherry are: fino, manzanilla and oloroso – all of which are aged in oak barrels, with the first two covered with a layer of flor yeast, almost like a thin skin, atop the liquid. This "skin" protects the liquid from oxygen which is important because it distinguishes it from two "hybrid" types of dry sherry – amontillado and palo cortado. Both start off as fino but which lose the layer of flor yeast and thus age more oxidatively – like the oloroso – developing nutty and even saline flavours as a result.
The richest of all is Pedro Ximenez or PX which is made from air-dried grapes, fermented and then fortified before aging. It's almost syrupy, super sweet and raisined with sugar levels off the charts!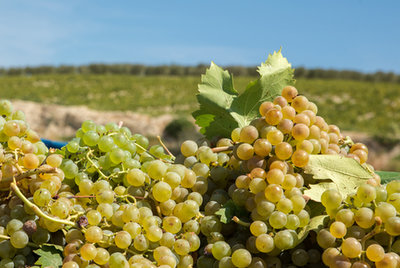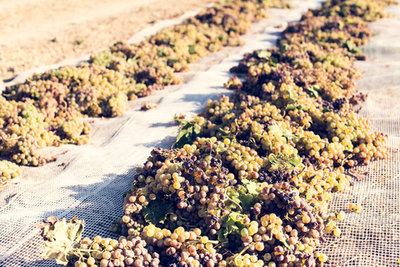 Pedro Ximenez grapes traditionally air dried
Most South Africans are used to cream-style "sherries" which are essentially very commercially styled fortified wines that are sweetened.
Cape Wine Master Conrad Louw noted in his 2014 dissertation that the origins of SA "sherry" go back almost a century. "Further reports from Nederburg indicated that 300 bottles of Sherry were made in 1930 from grapes harvested in 1927 – to put the empty barrels to good use. It was also recorded that Lieutenant-Colonel Robert Adolphus Lyall, who bought Nederburg on 20 May 1924, was awarded first prize in January 1933 at the Paarl Wine Show for his "sherry-style" wines. It is further recorded that he took stock of the Nederburg cellar on 5 March 1933, which contained 570 bottles of sherry, 370 bottles from the 1927 vintage, and the rest made from grapes harvested three years later, thus indicating an already flourishing sherry production," Louw wrote, citing a 1992 report from Brooke Simons.
"Exactly how the 'sherry-style' wines were made, is not clear, but it was in 1936 when the real breakthrough came when Dr Charles Niehaus allegedly discovered the natural flor with which sherry is made, on the wine farm Vergenoegd. However, it is also suggested that it is mere myth, and that the flor yeast was brought in from Spain, whether legally or illegally, but nevertheless that good quality sherry style wine could then be made in South Africa. The flor strain was found in various other vineyards as well, and today it is being cultured in various laboratories," Louw wrote.
But the brothers Giacomo, Pietro and Roberto Moni arrived in South Africa from Tuscany in 1906 and it is the latter who is credited with much of the success of Monis wines. Nederburg bought a 50% stake in Monis wines in 1956 before acquiring it outright in 1966. It remains part of the Distell stable.
The KWV also has a long history of producing "sherry" and in the past decade Douglas Green Bellingham has imported a range of genuine sherries from Spain to supply the local market.