Worn for fashion or practicality, to support a sports team or prevent the sun's rays from beating down on one's head, scarves or neck wraps are ubiquitous.
Winter is here, nipping at noses and toes, sending its icy tentacles down the back of unprotected necks and causing chills. But do necks have to be unprotected? The answer is no, they don't. Wrapping a scarf around it is one of the most effective ways of keeping warm.
Queen Elizabeth II has been photographed countless times with a scarf tied over her head and knotted under her chin, either while out walking with her corgis or riding the grounds of Windsor Castle and in the Highlands of Scotland at Balmoral. For the monarch who has occupied the throne for more than 70 years now, they serve a practical purpose. But so did the beautifully patterned 100% silk Hermés scarf which Hollywood actress Grace Kelly used as a sling in 1956 after breaking her arm. Her elfin counterpart, Audrey Hepburn of Breakfast at Tiffany's renown famously said: "When I wear a silk scarf I never feel so definitely like a woman."
But the background to modern scarves is fascinating. According to historic accounts, Queen Nefertiti was a fabled beauty in ancient Egypt – and she was often depicted wearing a woven scarf, topped with a conical headdress. That was around 1350 BCE but a remarkably preserved statue from the ninth century BCE, of an Assyrian king Ashurnasipal II, shows him wearing one too.
Wikipedia reports that ancient Romans wore scarves – called a focale or sudarium. Translated from Latin it literally means "sweat cloth" because its purpose was to keep the wearer clean, rather than warm. Even in the Far East scarves were a thing. Around 250 BCE, emperor Qin shi Huang, founder of the Qin dynasty and first emperor of a unified China, had different military ranks in his army distinguished by the scarves they wore. Those of the officer class wore silk neckerchiefs while lower ranking foot soldiers wore cotton. (Emperor Qin also unified the various disparate state walls into the single, unified Great Wall of China, still standing to this day.)
And in an interesting note, the same source cites the following: "In later times, scarves were also worn by soldiers of all ranks in Croatia around the 17th century. The only difference in the soldiers' scarves that designated a difference in rank was that the officers had silk scarves whilst the other ranks were issued with cotton scarves." That's not the interesting part: certain Croatian soldiers served as mercenaries with the French fighting forces. Their scarves were sometimes referred to as "cravats" (from the French cravate, meaning "Croat"), and were the precursor of the necktie.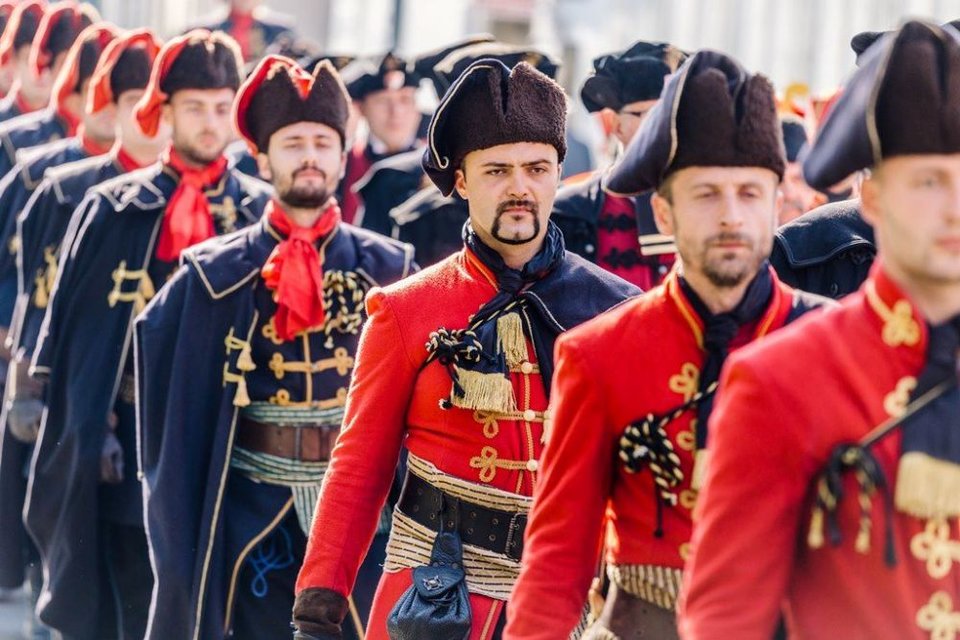 Croatian military forces still have scarves as part of their ceremonial uniform
Scarves cut across all societies – from hot countries in the Middle East or Asia where they are used as a barrier from the sun and dust, to snowy climes where they block the cold when wrapped around the nose and mouth. The materials used to make them vary from hand-knitted wool to lengths of spun cotton or impossibly expensive silk squares costing thousands of rands.
The French fashion brand Hermés is the most recognised producer of silk scarves with their items generally retailing for between $300 and $800 (R4 800 to R12 800). However, vintage and rare examples sell on the secondary market for many multiples of those sums. By way of example, a silk-cashmere scarf from 1945, designed by Hugo Grygkar, was assessed at $2 471 – or nearly R40 000!
But that's still not the most expensive. For $6 750 (R108 000) one could purchase the Hermés suite et poursuite embroidered giant scarf, measuring 55 x 55 inches, double sided and handmade in India from the finest silk, cashmere and twill. Surpassing that is the Hermés Pegasus. Also a giant 55 x 55 inch scarf, it too is handmade in India of the best silk and cashmere fibres and retails for $7 800 – or R124 800!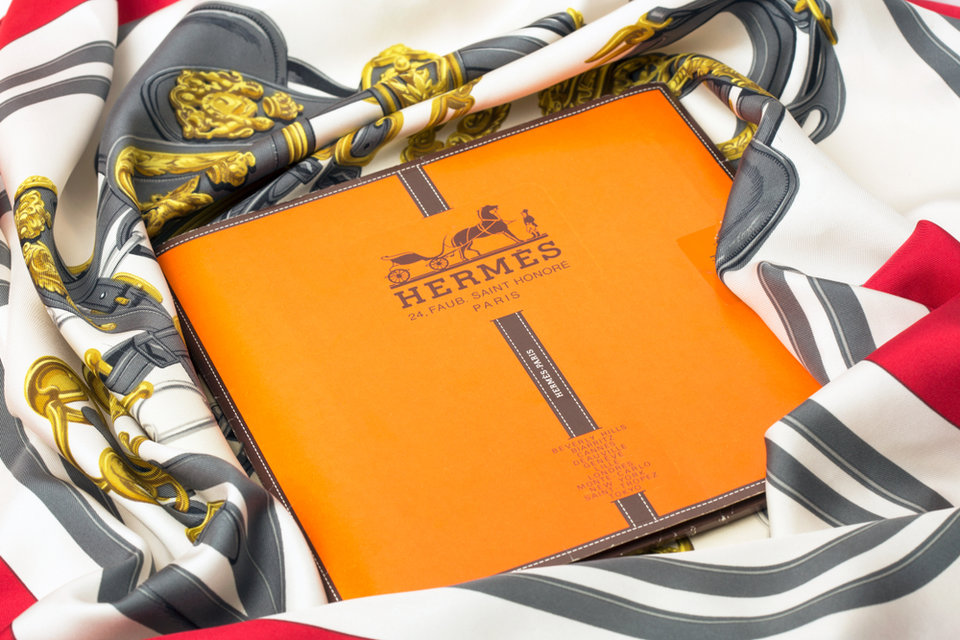 Sports marketing has become big business with millions of dollars made on replica football jerseys, t-shirts, caps – and scarves. Particularly football fans are partial to showing their support for their respective clubs or nations at important games, by wearing or displaying club and country colours.
With greater numbers of spectators being allowed to attend large sporting events, backing favourite teams to show encouragement by holding up their colourful scarves in massed ranks makes for a wonderful spectacle – live or broadcast on television. It's yet another sign of life returning to normal.