Conservation champions
Five more wine farms have been added to the list of WWF Conservation Champions, bringing the tally to 55.
Between them, the 55 champions have 45 263 hectares set aside for the maintenance of biodiversity and active conservation management, stretching from the Hemel-en-Aarde valley to Constantia, Stellenbosch and Robertson.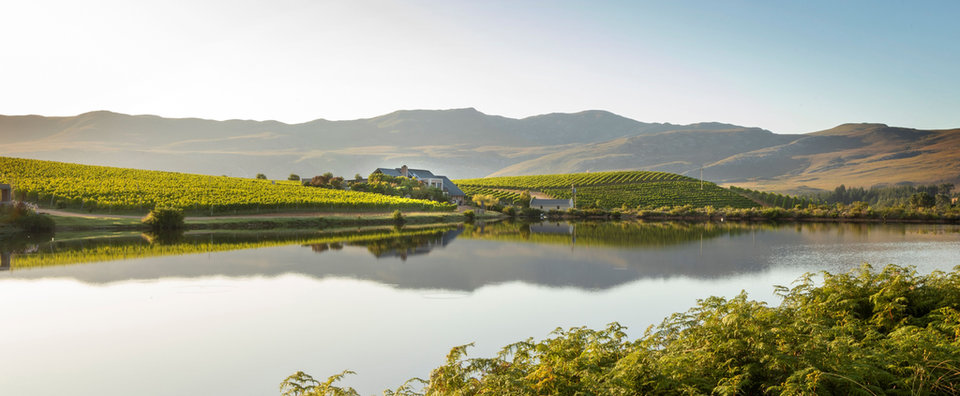 Farming with – and for – nature, Creation wines in the Hemel-en-Aarde valley
The newest additions are De Morgenzon and Warwick of Stellenbosch, Creation and Hasher Family Wines of Hemel-en-Aarde valley and Highberry of Somerset West.
"Having recently celebrated International Day for Biological Diversity on 22 May with the 2022 theme 'Building a shared future for all life', there could not be a better time to welcome our five new WWF Conservation Champions, all of whom have met stringent criteria and shown exceptional commitment to sustainable practices, while safeguarding endangered species in unique habitats," said Shelly Fuller, manager of the World Wide Fund for Nature (WWF) fruit and wine programme. "We are delighted to extend our recognition to these farms that promote farming in harmony with nature in our uniquely biodiverse corner of the world."
WWF Conservation Champions are environmental leaders in the wine industry for their exceptional commitment to regenerative farming practices, which include responsible production practices, innovations in water and energy efficiency and conserving previously unprotected ecosystems to provide a habitat for wildlife, which includes endangered species.
A nine year rye
Rye is notoriously difficult for distillers to craft good bourbon whiskey from because of the consistency of the mash. Which explains why it took Woodford Reserve's master distiller Chris Morris nine years to make one worthy of the Woodford Reserve brand.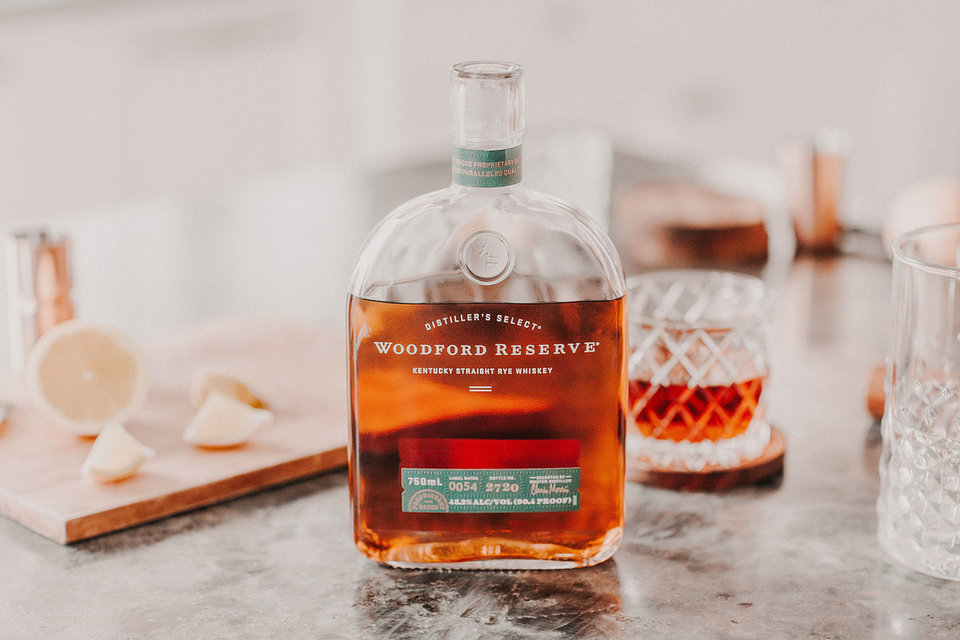 "One of the primary reasons behind Woodford's growth into the number one super premium American whiskey in the world is because of our commitment to flavour which is something that's engrained in everything we do," Morris said. "Not only does it affect how I approach bourbon production personally, but it's also the lens through which we view the future of Woodford Reserve, and I couldn't think of a liquid that better embodies that than the rye."
This bottling is only the second extension to the Woodford Reserve range, joining the original Distiller's Select and Double-Oaked bourbon. Brown Forman's ambassador for this product, Rowan Gibb, said the spice nuances found in the original were highlighted in the new Rye by using a base of 53% rye. The result is a whiskey which is balanced and "refreshingly subtle," Gibb said.
Commenting on the difference between Woodford Reserve Distiller's Select and the Rye, Gibb said the most notable difference was in the flavour profiles that stem from the base ingredients during the fermentation process. "The corn mash used in bourbon makes for a sweeter and full-bodied flavour, while the rye mash in rye whiskey creates spicy tones and a drier taste."
Changing face of Delheim
Winery promotions are generally not newsworthy – but when the person being promoted from assistant to winemaker doesn't come from a "traditional" winemaking background and has earned a promotion in just three years, it deserves mention.
Nongcebo "Noni" Langa grew up in Pietermaritzburg, KwaZulu-Natal, far away from the Western Cape where vineyards are a common sight. Her colleague – and new cellarmaster – Roelof Lotriet praised Langa's dynamism. "Noni has proven herself time and time again, showing not only her winemaking leadership skill, but talent and deep insight over the past few vintages at Delheim. It's now time for her to express herself in a more senior position."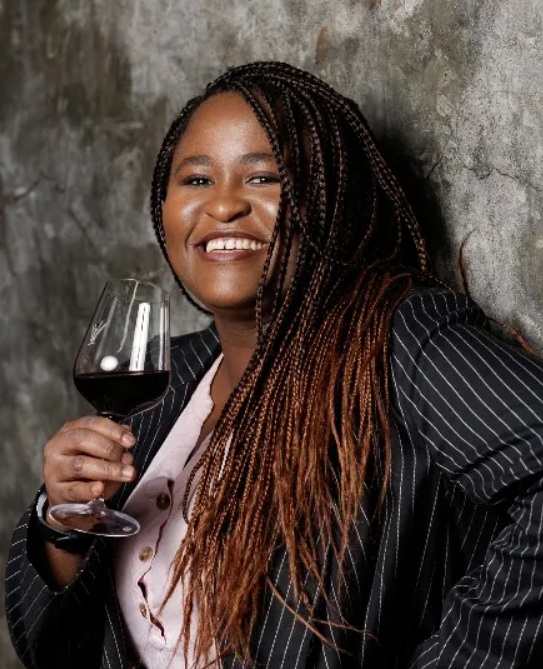 Lotriet said as winemaker Langa would be in a position to take full advantage of her master's degree (she holds an MSc from the University of Stellenbosch) and her international work experience.
Not one to rest on her laurels, Langa is currently in the Business of Wine management course at the University of Cape Town's business school. "It's rewarding to grow and evolve in this industry," she said. Her parents provided the foundation, motivation and work ethic Langa said. "I'm so grateful to them. I still have so much to learn and achieve, and I look forward to it.
"Delheim is a great brand and I hope to remain present as it grows from strength to strength," she said.
100 not out!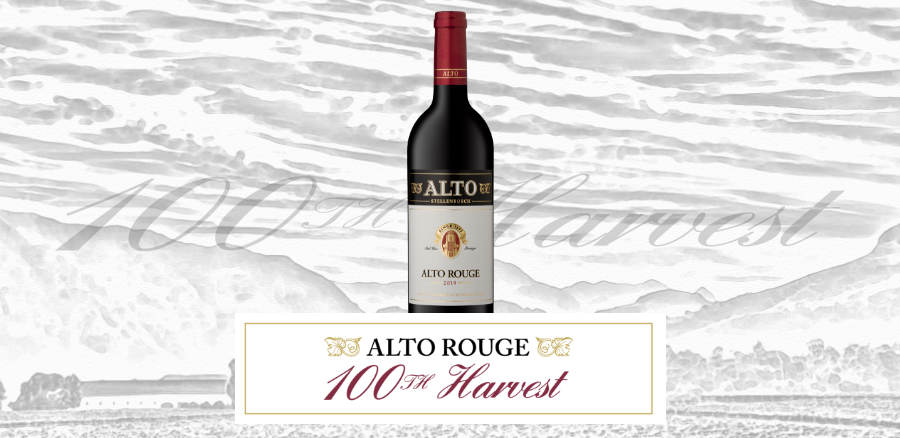 South Africa's wine history might stretch back more than 350-plus years but there are few wine labels which can claim to have continuously made wine for a century.
With the completion of the 2022 harvest, Stellenbosch's Alto Wine Estate has just notched up that milestone.
The first vintage of Alto Rouge, the popular red blend, was vinified in 1922 and then shipped to the United Kingdom in 1924 after maturation – where it was subsequently sold as a Burgundy wine!
It was first released locally in 1933 and while much of its success has been attributed to the affinity of its Helderberg slopes and soils to cabernet sauvignon and shiraz, it was also the first property in South Africa to plant pinot noir grapes.
Current cellar chief, Bertho van der Westhuizen, said it's an honour for him and the cellar team to be part of a unique winemaking legacy. "For a New World wine country to reach this milestone is a rarity and underscores the provenance and legacy of the Alto brand, as well as the Stellenbosch region's for making great wines since the early 1900s."
Furthermore, he praised the fact that Alto had remained a popular and commercially viable wine for almost a century.
Orchard to bottle
Packed with rich apple flavour, cider is a refreshing taste of summer – as the cold winter weather creeps in. Autumn is traditionally the time for picking apples and for Ceres-based cider producer Loxtonia it's their busy period. The award-winning team is adding another cider to their product line-up.
In step with the growing trend towards mindful drinking, Loxtonia is releasing a non-alcoholic version of the popular stone fruit flavoured apple cider. Its makers vow that it has the same delicious peach and nectarine taste as the original – just without the alcohol. It is the second non-alcoholic cider in the range, joining the easy apple non-alcoholic cider.
"The significant increase in the 'no and low' drinks sector sends a clear message that people are becoming more health conscious, either cutting down on drinking or giving it up completely," said marketing manager Ali Bestel.
That responsibility ethic cuts across everything with Loxtonia packaged in recyclable glass while being free of preservatives and artificial additives, and both vegan-friendly and gluten-free.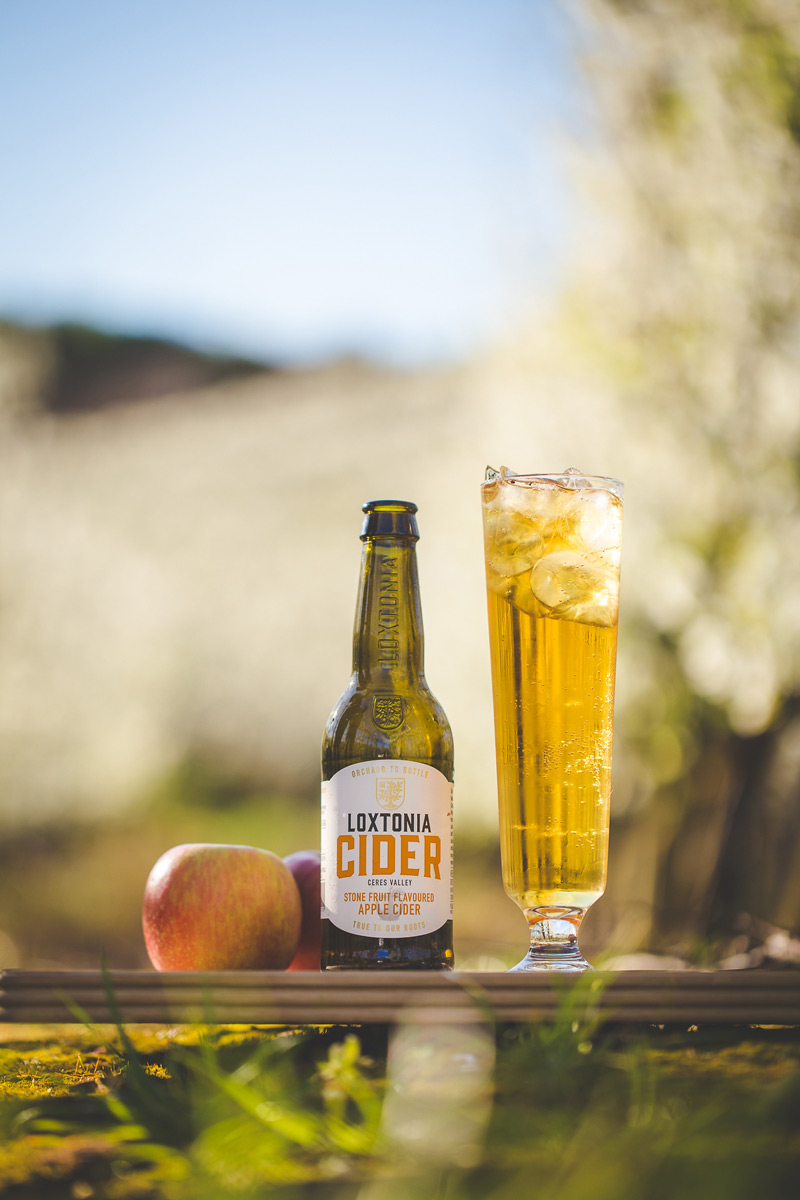 All access pass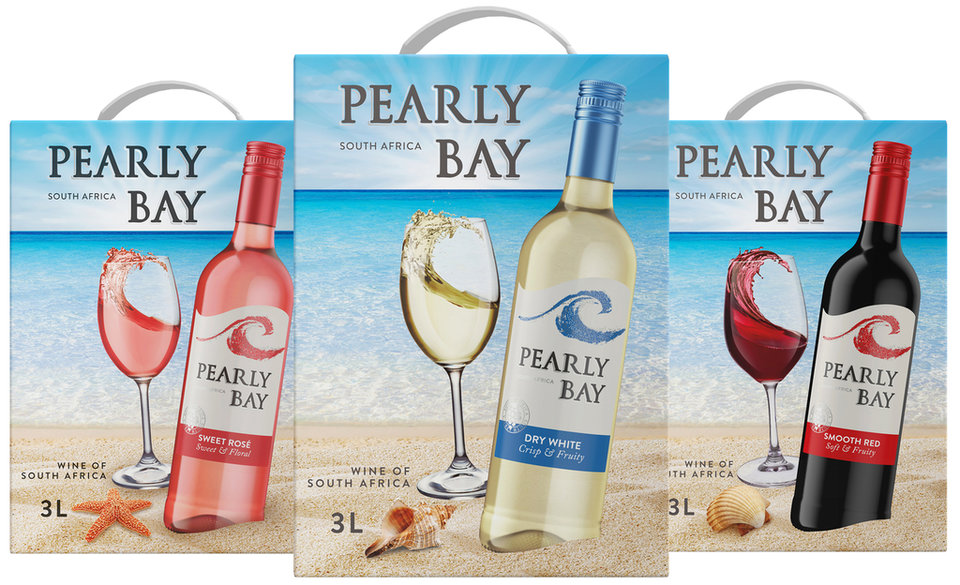 Taking its inspiration from the broad white sandy beaches, rolling waves and salty waters of the place of the same name, Pearly Bay wine offers a solution to spontaneous enjoyment of good times with friends and family.
The stylish range of easy drinking wines are now available in beautiful packaging which maximize both convenience, ease of access and especially great value. The 3-litre Pearly Bay packs are available in crisp, refreshing Dry White, silky textured Smooth Red and the berry-packed Sweet Rosé.
With environmental concerns the top of most people's agenda nowadays, the environmental appeal of the packaging can't be overstated since it reduces the wine's carbon footprint substantially. The ability to preserve the wine long after it has been opened by avoiding exposure to oxygen through the nifty tap system, is another major benefit.
Benriach's new kit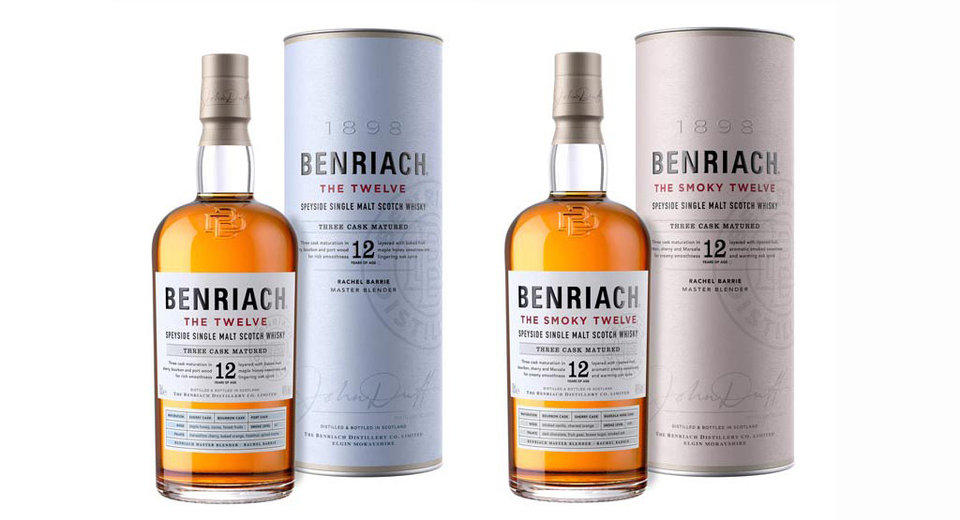 It was only fitting to introduce two new single malts in the Benriach range to the public clad in their best bib and tucker!
The Benriach Twelve and The Smoky Twelve are the two new Speyside single malt whiskies now available in South Africa in the new branding which takes its cues from its long heritage.
"The new range perfectly marries tradition and innovation that is central to Benriach's story," said Benriach Master Blender, Dr Rachel Barrie. "Inspired by the 1994 bottling of the Original Ten, with its fruit-laden complexity and smooth, rounded taste, the new range re-imagines the 1898 origins of Benriach, brought to life in the 21st century through fusing distilling styles with extraordinary casks.
"The Twelve balances richly sherried malt with added layers of fruit complexity, reaching a pinnacle at 12 years old. The new Smoky Twelve explores the sweet smokiness of Benriach, enriched through innovative combinations of rum, virgin oak and marsala casks interwoven with more traditional bourbon and sherry."
A life in five chapters
Constantia's Steenberg vineyards has released a new red blend which takes inspiration from the even-filled life of Catharina Ras, the indomitable woman who once farmed the land the winery now occupies.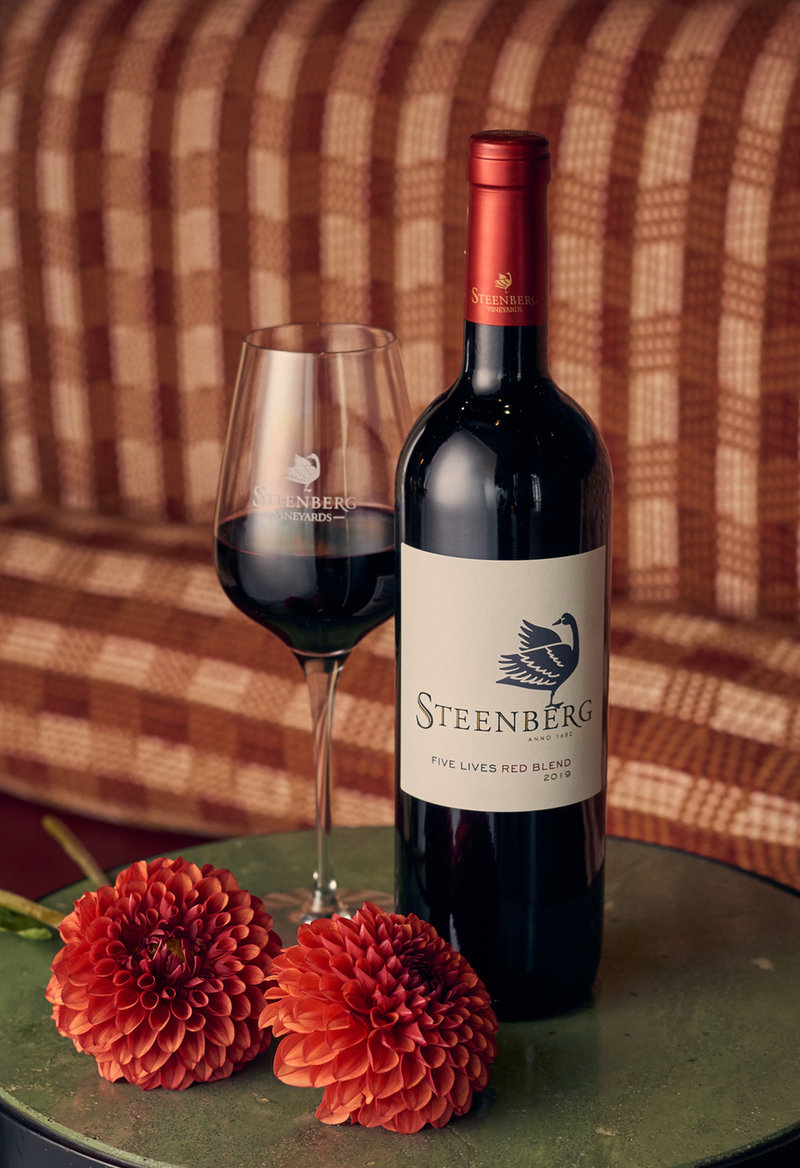 "With our new red blend, we show our admiration for our remarkable founder, Catharina Ras by imagining her life of adventure and zeal into a tale of five chapters, each chronicling a series of seemingly insurmountable challenges," said cellarmaster Elunda Basson.
These chapters, narrated individually on a series of five unique back labels, illustrate Catharina's five lives; how she managed to harness her courage, adapt and be resilient through each new chapter of her adventurous life. The idea is to discover her story by collecting all five chapters.
Steenberg Five Lives red blend reflects Catharina's life and times. It's a medium-bodied, lush and structured wine with a smooth, velvety texture and great length. Merlot makes up the largest component of the blend at 76% and lends its plushness as well as backbone to the black berry, plum and earthy flavours. Cabernet sauvignon plays its part by lending structure.
Top 50 honour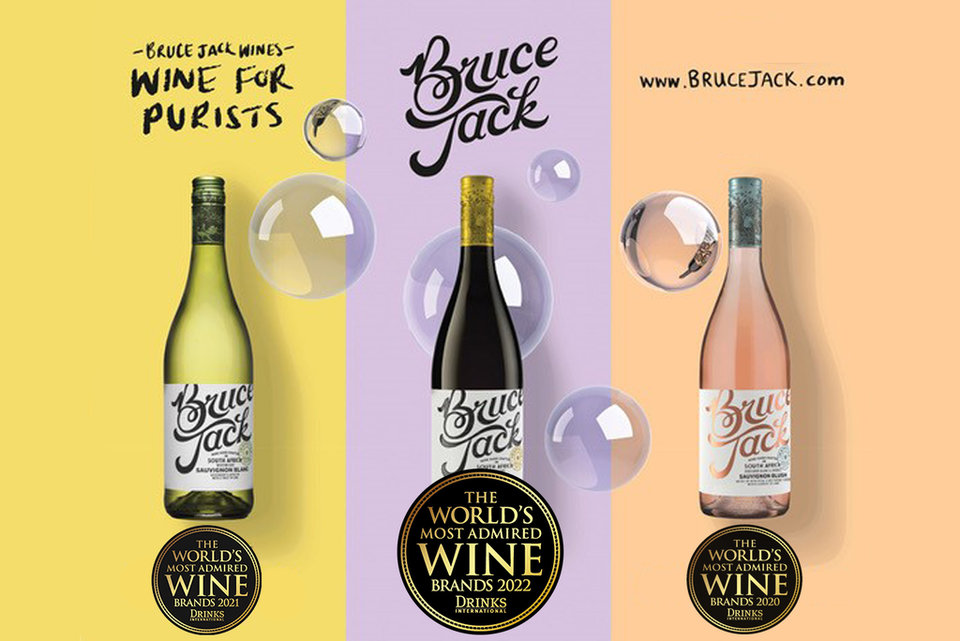 Two South African producers have been included in the prestigious Drinks International list of the top 50 most admired wine brands in the world, rubbing shoulders with some of the greatest names in wine.
Renowned Stellenbosch pinotage and red blend producer Kanonkop slotted in at number 15 and was recognised as the top African and Middle East producer while Bruce Jack Wines occupied the number 20 spot. This is the third consecutive year Jack has made the list.
"The World's Most Admired Wine Brands 2022 showcases the most iconic, innovative and respected producers in the world," editor Shay Waterworth said.
"Earning a place on this prestigious list is a serious achievement given the thousands of brands around the world and I congratulate those in our top 50 this year. The chosen producers have earned the respect of hundreds of wine professionals and experts from around the world."
Seasonal sipping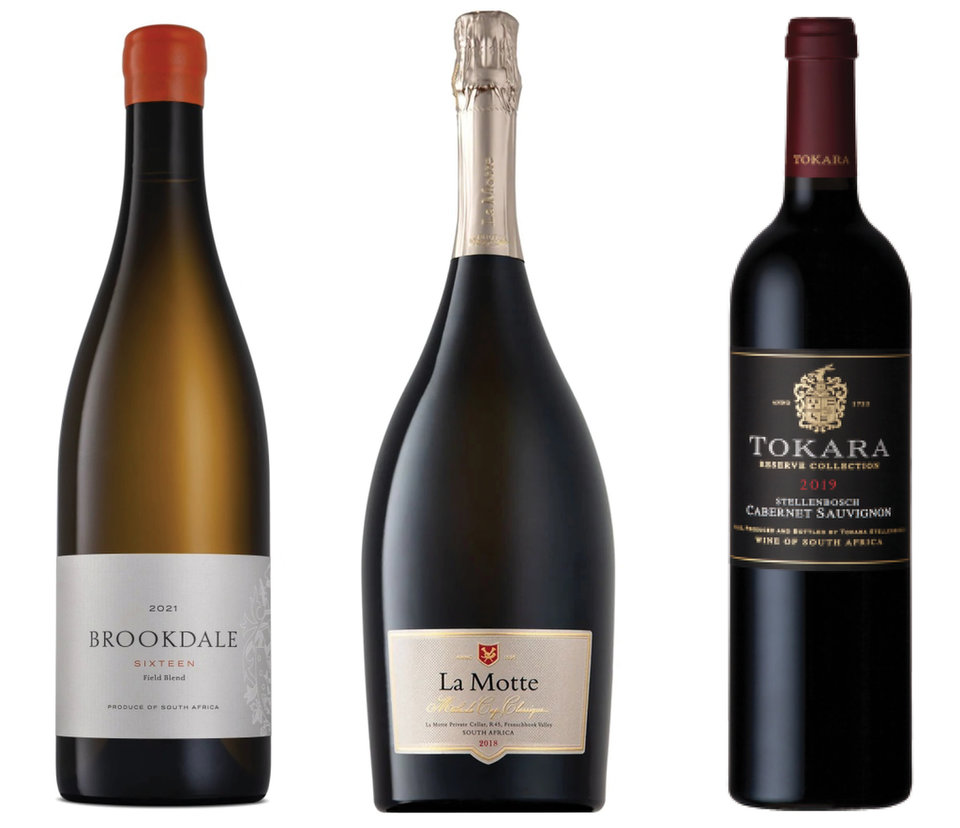 "Cabernet sauvignon is king in Stellenbosch," Tokara winemaker Stuart Botha claims, attributing the magic to the soils and slopes of the Simonsberg which rises majestically behind the winery and restaurant building.
Winter is the perfect time to enjoy the fruit of Botha and his team's efforts – with both the 2019 Tokara reserve collection cabernet sauvignon and the standard cabernet sauvignon just released.
The reserve collection is elegant and rich with ample dark cherry, currant and fynbos flavours while the more accessible cab offers up a touch more spice and rounded texture.
Franschhoek producer La Motte knows that celebrations are not the same without bubbly. La Motte describes its latest release of cap classique, the 2018, as exceptional – both on its own or with food.
"While it's impossible to ignore the fine mousse and infinite stream of beguiling bubbles, classic sparkling wine blend of chardonnay (91%) and pinot noir (9%) holds much potential," a press release states. "Currently crisp with the emphasis on ripe strawberry flavours even though pinot noir only makes up a small part of the blend, the complexities of its refreshing palate promise to mellow and mature."
The wine is a brut natural style and spent 45 months on its less. Just 4 500 bottles were made.
New on the market from wine negociant Wade Bales is the Constantia white 2020, part of his regional series.
Working in conjunction with a variety of winemakers from the Constantia valley, Bales created the sauvignon blanc/semillon blend to reflect its sense of place.
"South Africa's top wines are often undervalued and underrated, the idea of the regional series was to work with these incredible winemakers and produce a bottle of wine which can stand alongside the best. A benchmark, comparable with wines around the world," Bales said.
The lead winemaker for the 2020 vintage was Constantia Glen's Justin van Wyk, but Buitenverwachting, Groot Constantia, Klein Constantia, Beau Constantia, Steenberg and Constantia Royale all contributed wine for the project.
Comprising 78% sauvignon blanc and 22% semillon, it is a wine of texture, tension and elegance. The sauvignon gives the wine backbone, while semillon adds weight and texture.
You only get one chance to launch a maiden wine – and for Brookdale of Paarl the wine in question is a white field blend from the 2021 vintage.
The Brookdale Sixteen Field Blend 2021 is the culmination of a dream which consultant winemaker Duncan Savage, his protégé, Brookdale cellar chief Kiara Scott and owner Tim Rudd have held since 2018 when the first vines were planted.
Although the various grapes are not specified, the Field Blend is a mix of 16 different cultivars and celebrates the lost art of field blend winemaking. Randomly interplanted as bush vines, many of the grapes are those which have been successfully used in France's Rhone valley and the Iberian peninsula. Savage said all the grapes were selected for a reason, some for structure and others to add acidity to the final wine.
The vineyard was closely monitored and harvested on "gut feel" rather than analysis. This was followed by co-fermentation and vinification for a true expression of field blend philosophy, where it is "all about the totality of the blend, rather than the individual varietals".
Tiny details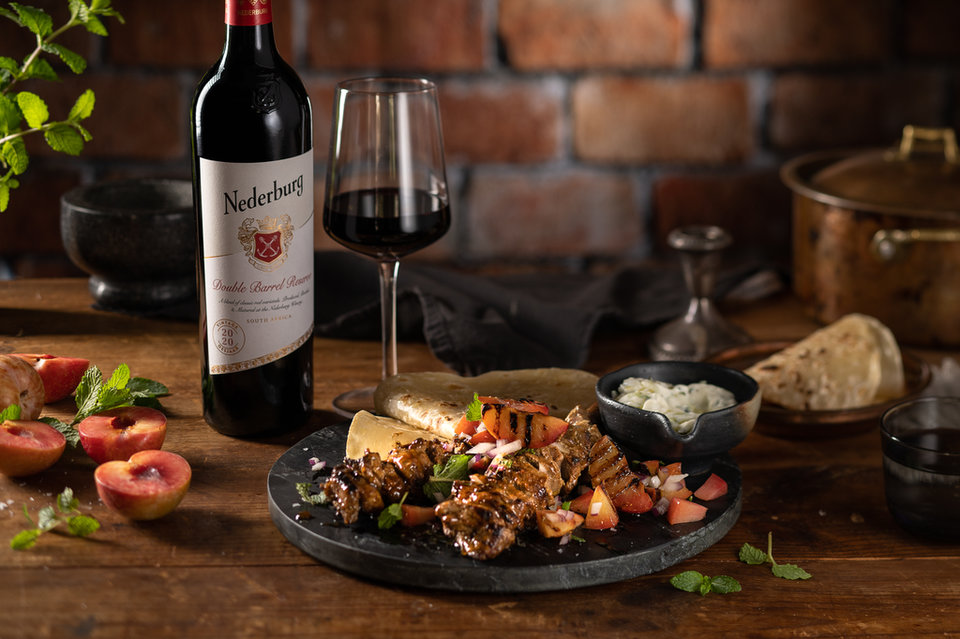 "Never underestimate the power of a simple detail. It can transform even the excellent into the exceptional," is how Niël Groenewald, MD of Nederburg referred to the care taken in making wine – one wine in particular, Nederburg's new Double Barrel Reserve.
It's a blend of cabernet sauvignon, cabernet franc, merlot, petit verdot and malbec – the five grapes which make up the recognized Bordeaux-style blend, much emulated worldwide.
What makes that deliciously proportioned blend stand apart, though, lies in the detail of the maturation of its components.
Likening the tweaking to the sort of nipping and tucking that a tailor or dressmaker might do to ensure the perfect fit, red wine maker Zinaschke Steyn said it was the small details that set this new wine apart.
"Each of the five varieties was individually vinified and that included their ageing in contact with French oak for 12 months. But the merlot portion was taken from barrel after nine months, then blended and returned to barrel for a further three months of maturation. All components were then combined to achieve what we believe is a beautifully balanced whole. Call this double barrel process a small detail, but it delivers a significant impact."